We use affiliate links. If you buy something through the links on this page, we may earn a commission at no cost to you. Learn more.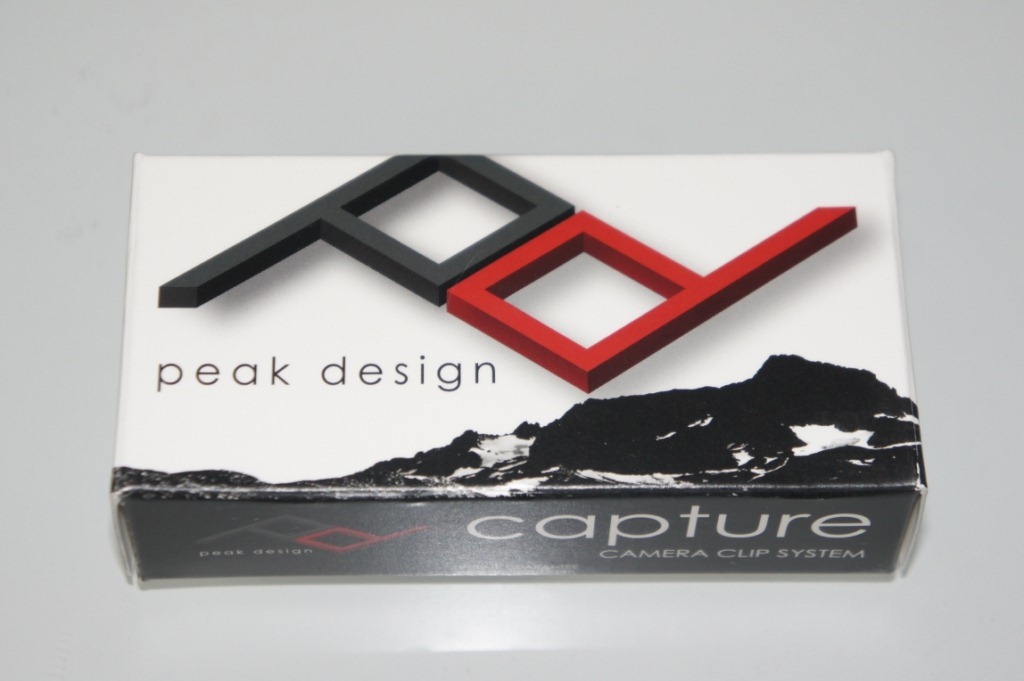 As an amateur photographer, I always like carrying around my DSLR camera everywhere I go.  At first I used the strap that came with the camera, but that wasn't comfortable and the strap always got in the way when I lifted the camera up.  Then I changed to a sling type strap, but I didn't like the camera swinging around the hip area since it felt like it was going to swing into something.  That's when I saw a Kickstarter project for the Capture Camera Clip System made by Peak Design.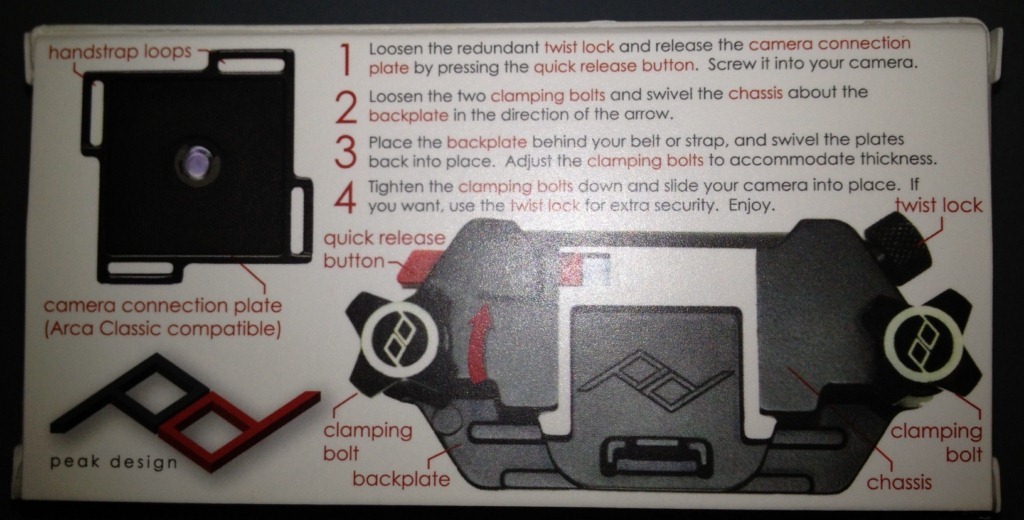 The Capture Camera Clip System came in a nice small box.  The only instructions are the ones located at the back of the box.  They're simple instructions, and anyone should be able to figure out how to use the Capture.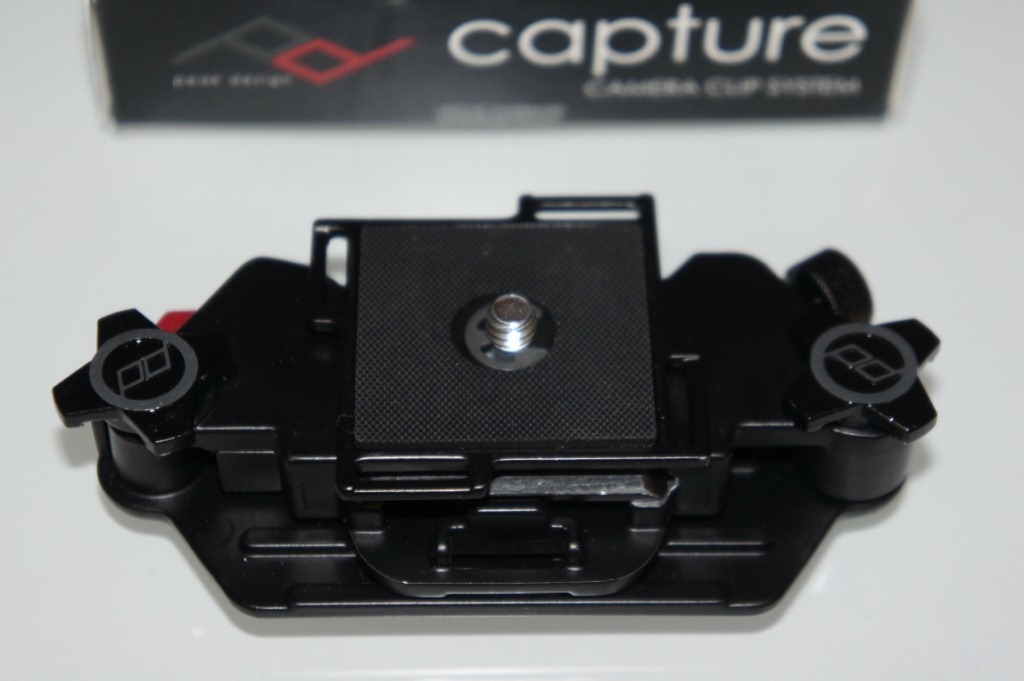 The Capture is made up of aluminum.  It feels heavier than it looks, but it's extremely sturdy and will definitely last a lifetime.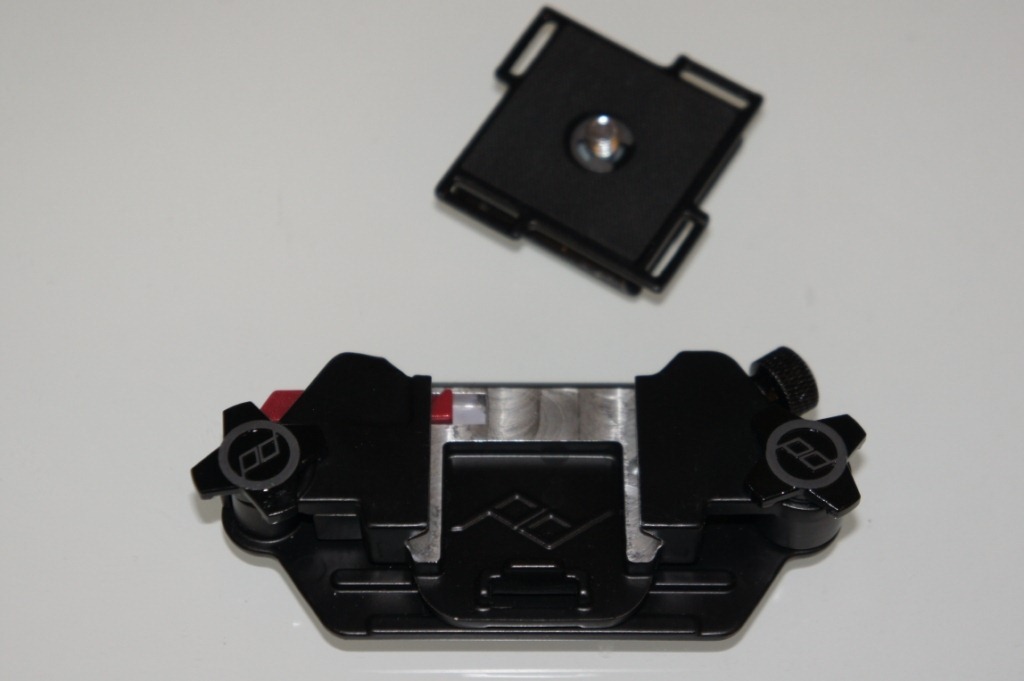 The Capture is made up of 2 pieces: the base unit and the Arca-Swiss camera plate.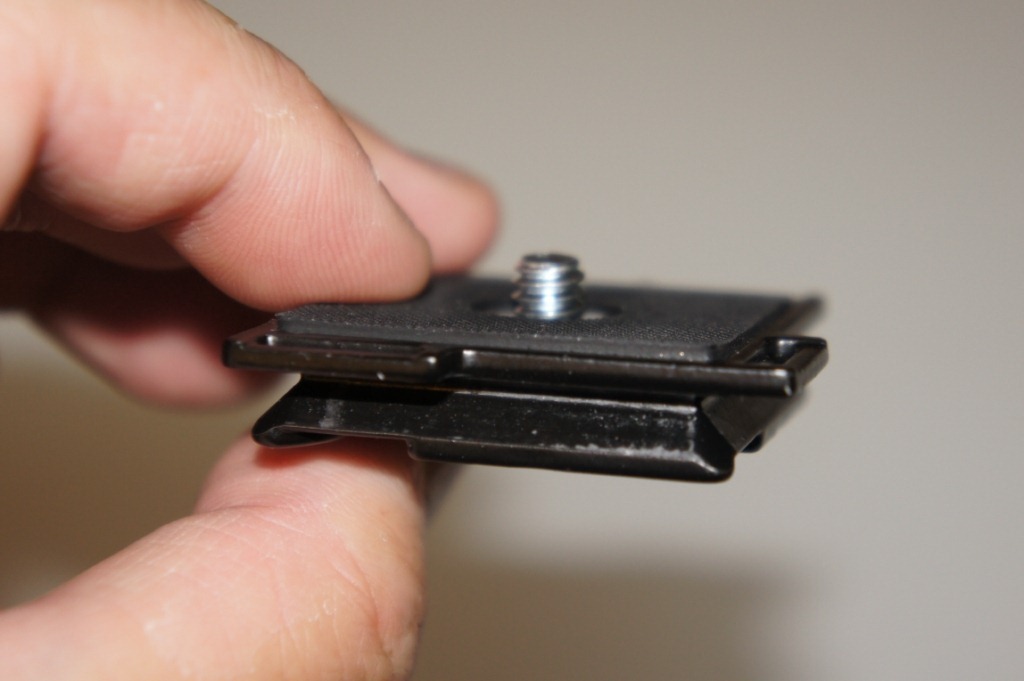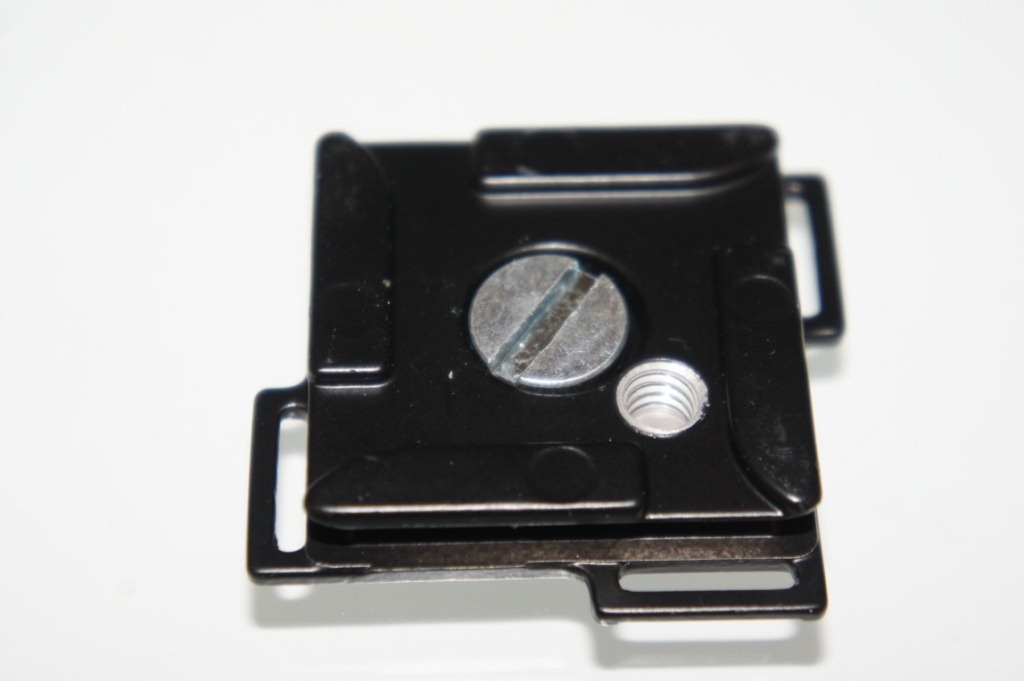 The Arca-Swiss camera plate has a solid build to it.  On top is a plastic layer to protect your camera from getting scratched by the plate.  The bottom has a standard tripod mount hole.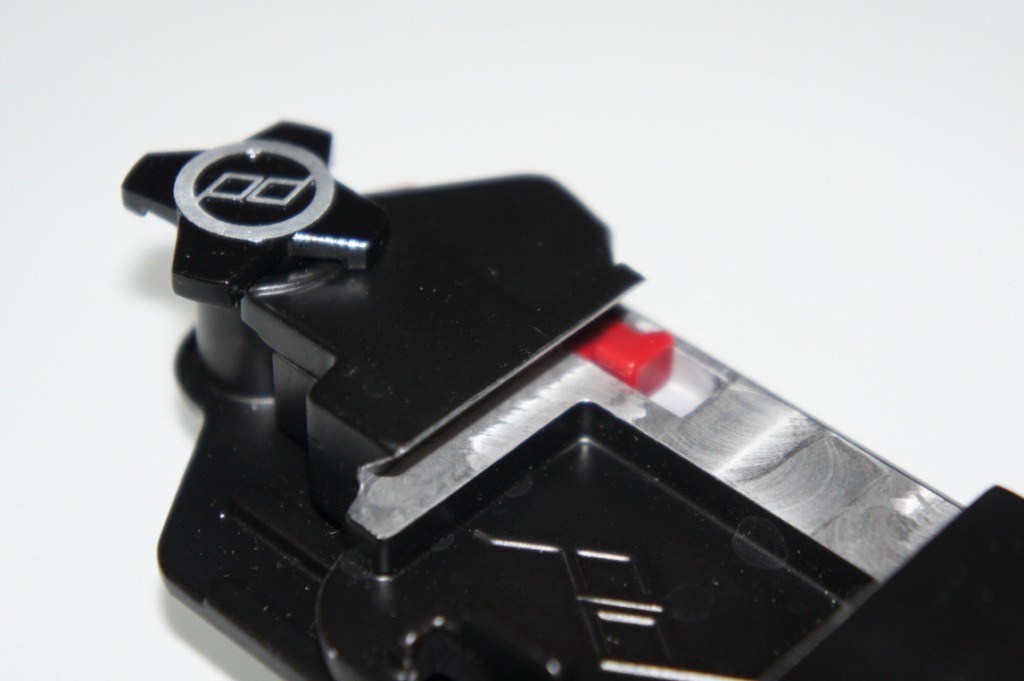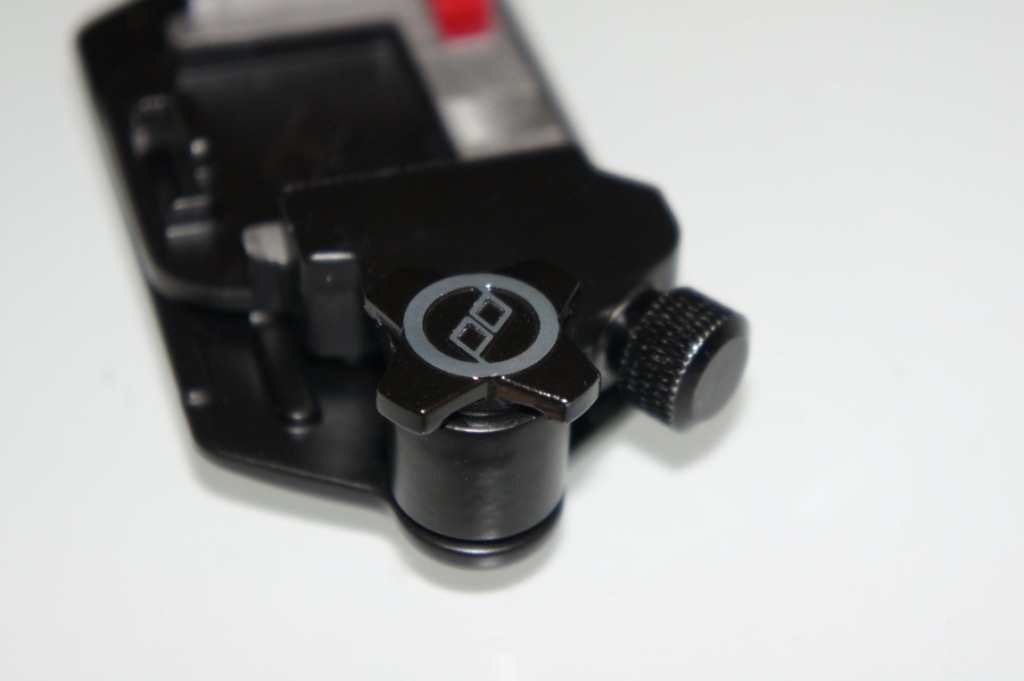 On either side of the Capture are clamping bolts with the Peak Design logo on it.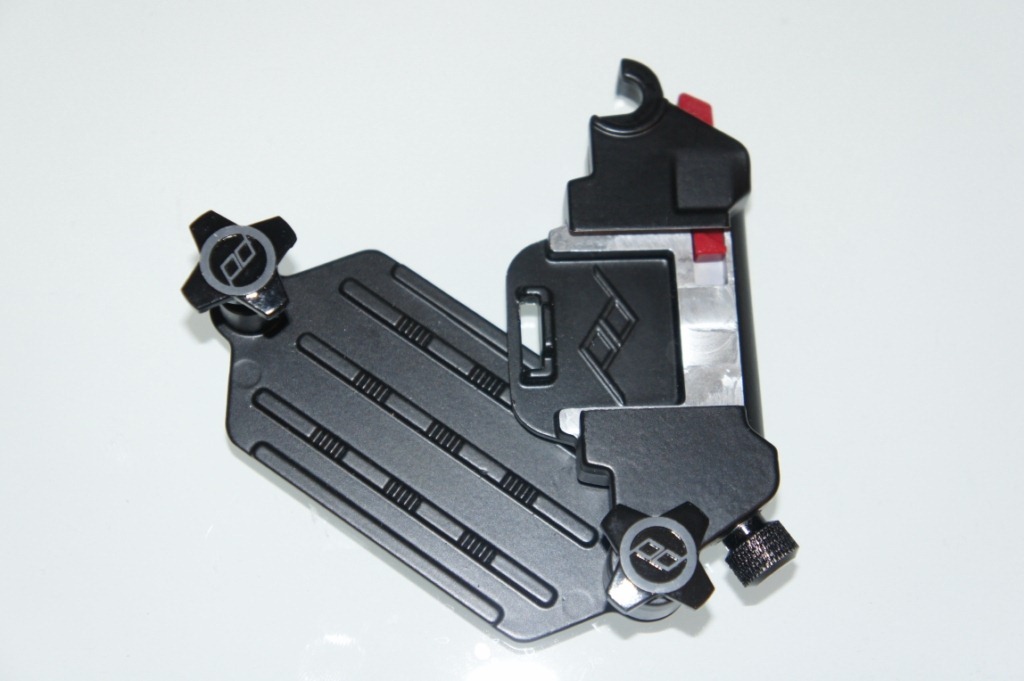 Loosen one bolt and the Capture swings open.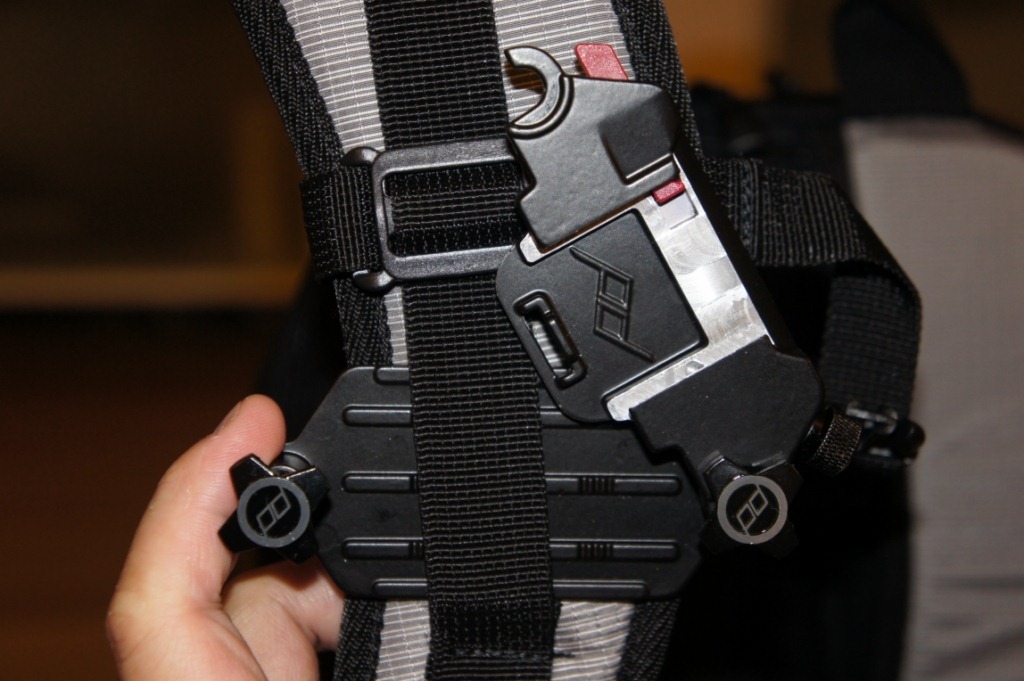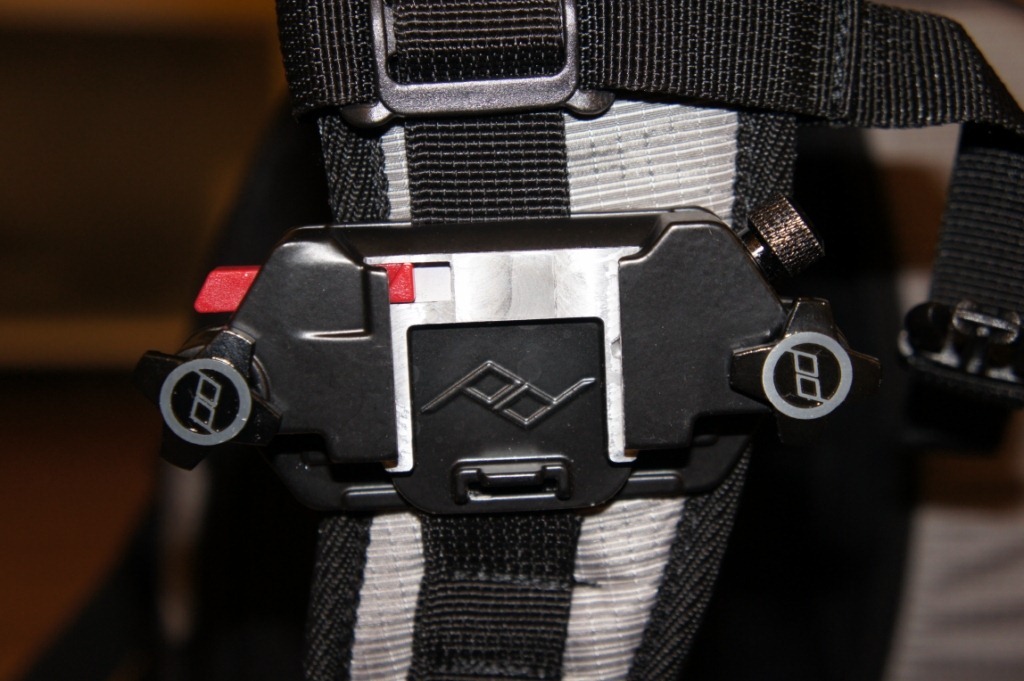 Next you just have to attach it to your backpack or belt and tighten the bolt.  It's a secure hold so you won't have to worry if it will slip out.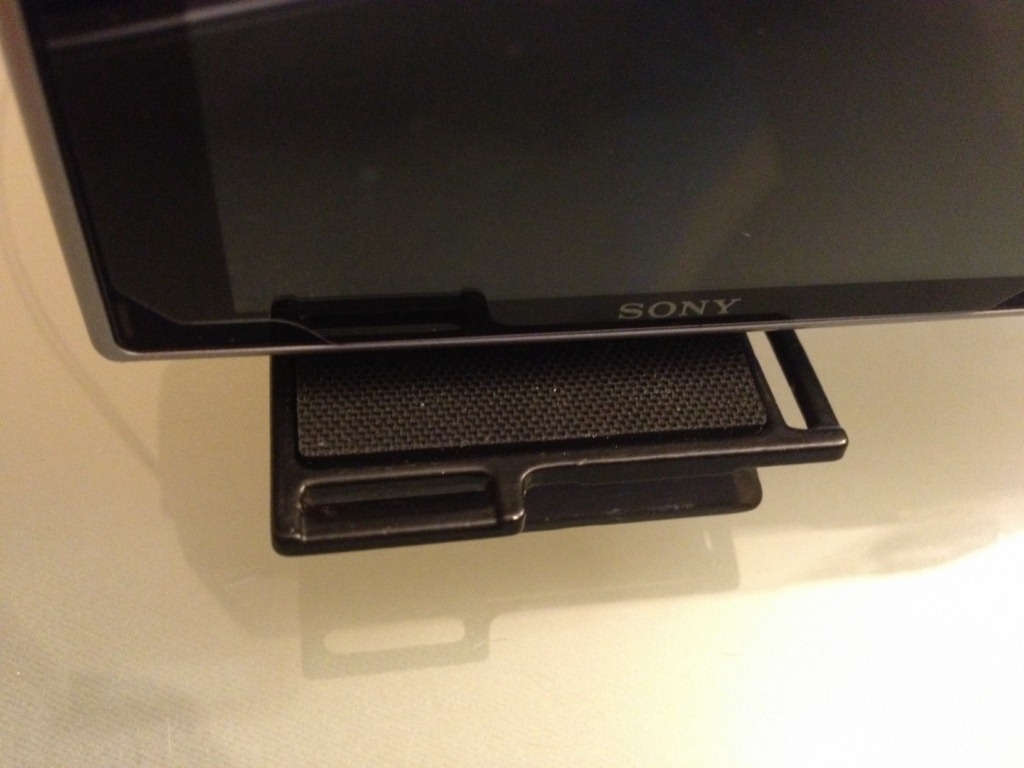 The Arca-Swiss plate sticks out from my Sony NEX-5 camera but shouldn't on full sized DSLR cameras.
Never miss one of our posts again. Sent MON, WED, and FRI with the latest gadget reviews and news!
It's easy to operate the Capture.  Just slide the Arca-Swiss plate into the base unit and it clips in place.  To take it out, just push the red quick release button and slide out the camera.  If you want extra security then just tighten the twist lock and the camera won't slide out if you accidentally push the quick release button.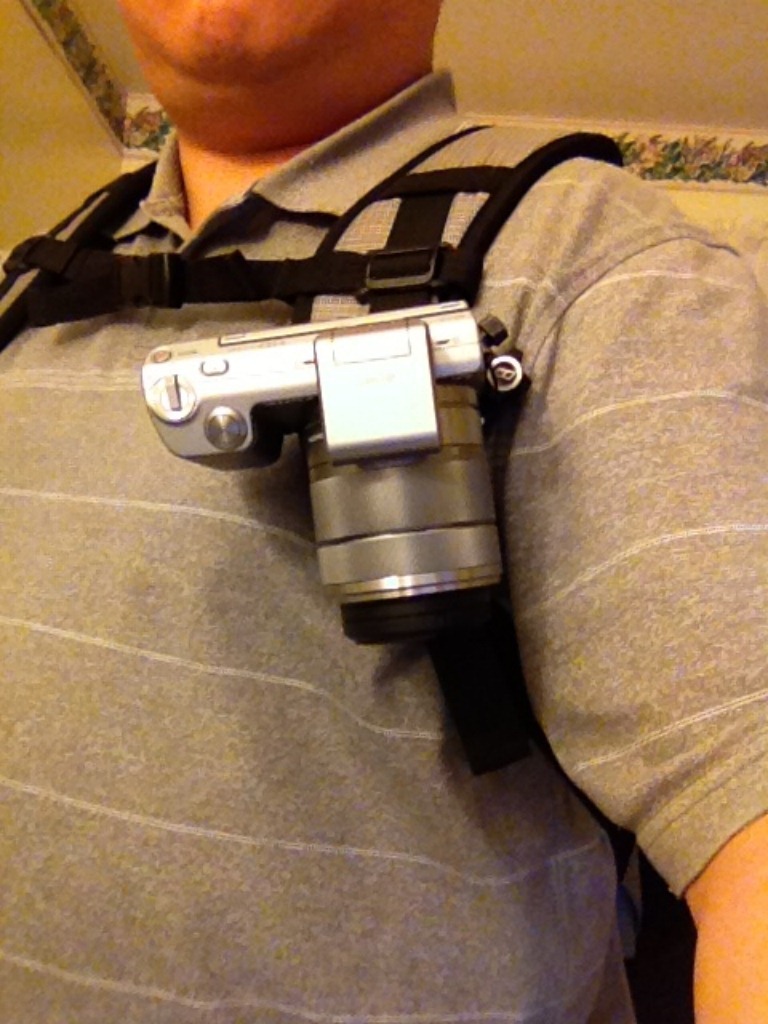 I really enjoy the Capture Camera Clip System since it keeps the camera closer to the body.  It's extremely easy to slide out the camera for a quick photo and slide it back in again.  The first time I used it was at the 2011 Comic Con at the Javits Center in New York, and I was approached by 7 media/press people asking about it.  I gladly gave them a demo, and all of them fell in love with the product.  It's priced at $79.99 direct from Peak Designs, and I highly recommend it for any photographers out there.
Product Information
Price:
$79.99
Manufacturer:
Peak Design
Pros:

Easy to use
Sturdy great quality
Quick release of camera

Cons: