We use affiliate links. If you buy something through the links on this page, we may earn a commission at no cost to you. Learn more.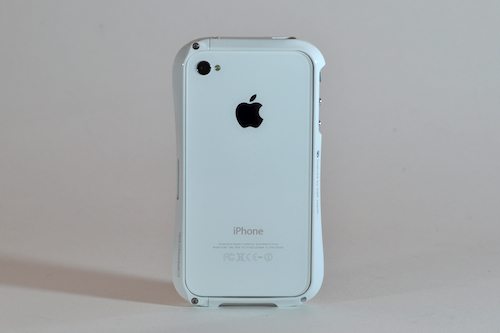 It seems like every day there's a new case out for the iPhone, and today is no different.  Today I submit for your perusal a review of an aluminum bumper-style case from Japanese design firm Draco Design, the Draco IV.  Is there enough here to differentiate it from the competition, or is it just another also-ran?  Read on to find out.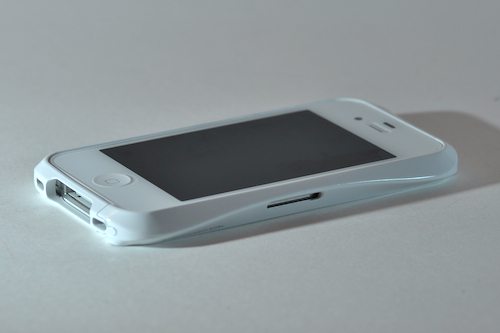 Let's just get this out of the way first thing:  the design of the Draco IV is gorgeous.  Even if it rendered the iPhone completely unusable, this is a case that will turn heads and make people ask if you've somehow managed to get an iPhone 5 before everyone else.  The curves are subtle and complement the phone nicely, the finish is impeccable, and the machined aluminum buttons complete the look, which screams anything but "cheap".
We've been over this aluminum bumper case road before, so we kind of know what to expect here, and the Draco IV falls comfortably within in the status quo for the most part:
Assembly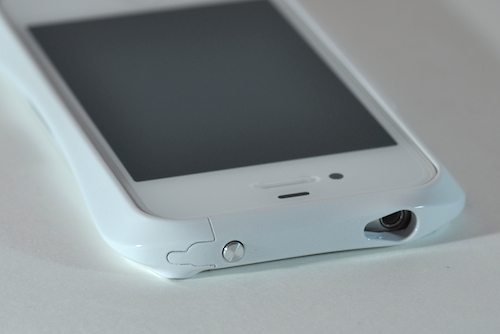 Like most other aluminum case designs, this is a two-part case, one piece enclosing three sides of the phone, and one long piece finishing off the remaining side.  A single hex screw at each corner holds the case together (two spare screws are included), but unlike most of the other similar cases I've reviewed, the halves of the case do not simply rest flat against each other.  Rather, part of one half of the case inserts into the other half (sort of like a tongue and groove joint), ensuring that the case halves are lined up correctly before you begin to secure them together.  I suspect that this also makes for a stronger frame, since the screws are not going to be the only things holding the case together in the event of a sharp impact.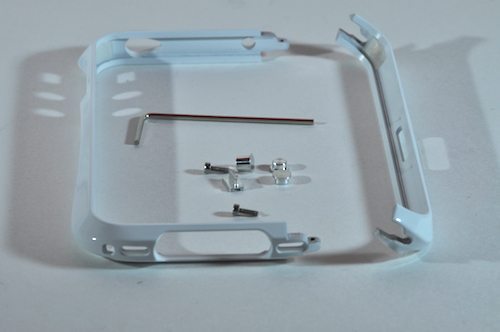 Before you can put the two halves together though, one has to get all the fiddly little buttons in place.  This case includes push-through buttons for the sleep and volume buttons, and a switch to go over the top of the mute switch, and one has to get all of these in place before inserting the phone.  While the instructions provided by Draco Design were quite helpful here, I still had to start over a few times because a button fell out and rolled away while I was trying to assemble everything.  Fortunately, once you've got the phone in the larger half of the case, putting the other half of the case on is a snap.  I found that this case installed easily on both my AT&T iPhone 4 and my wife's new iPhone 4S.
Fit & Finish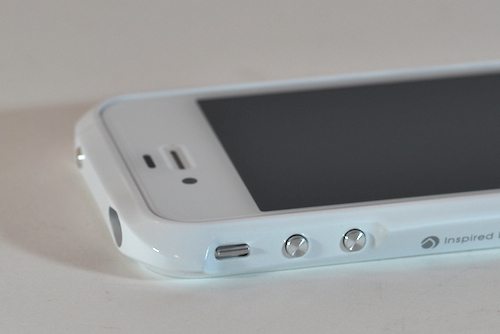 Once the iPhone is inserted into the case, the fit is precise, and the case and the phone feel very much like one solid unit in one's hand.  I could find no creaking or flexing of the case once it was installed.  The review sample that I received is the Limited Edition White model, and the finish is really impressive.  One rarely sees a finish like this on anything other than an automobile.  The machined aluminum push-through buttons also look fantastic, and further maintain the illusion that this case is a part of the phone itself.  Unfortunately, that super-shiny finish is also somewhat slippery, though I've certainly held worse.  This does little to dispel my opinion that, if you are the type who gets sweaty palms easily or frequently, maybe aluminum cases aren't for you.
Reception
As with most of the other aluminum cases I've used, I found that I tended to lose about a bar of signal strength on average when my iPhone was in the Draco IV case.  The reduction in signal strength never resulted in dropped calls, and in areas where I am accustomed to having very weak signal anyway, this case didn't seem to have any additional adverse affect.  I did not notice any impact on my WiFi signal strength.
General Use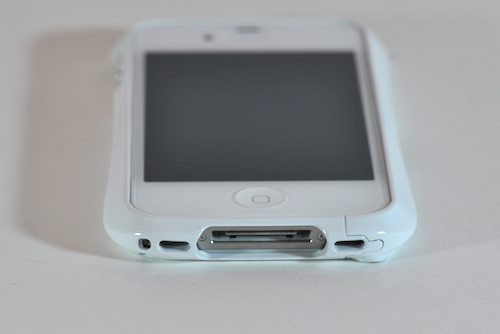 This case feels quite comfortable in my hand, though like with most aluminum cases, it adds quite a lot of bulk around the edges, which can be hard to get used to if you're used to using a thin case or carrying your iPhone around completely au naturale.  As I mentioned previously, the slipperiness of the case — though not as bad as some other aluminum cases, or even some plastic cases I've used — is a bit of a concern.  In summer months, sweaty hands may have trouble keeping a hold on this thing, and in winter months, gloved hands may experience the same.  The push-through buttons work very well, and the tactile response of the iPhone's buttons transfers through nicely.  The case's built-in mute switch is a nice addition — most other cases make you dig around in a little well to reach the mute switch — but it isn't marked as to which direction is "muted", unlike the iPhone's built-in switch.  If you've been using your iPhone for any significant period of time, you've probably memorized which direction is muted, but if you have difficulty with such things, it's something that's worth noting.  The headphone cutout is wide enough to accommodate most normally-sized headphone plugs, and the dock connector cutout leaves plenty of room for even third-party dock cables, but again, due to the thickness of the case, both of these cutouts are rather deep.  You won't be docking your phone in any cradles with this case on.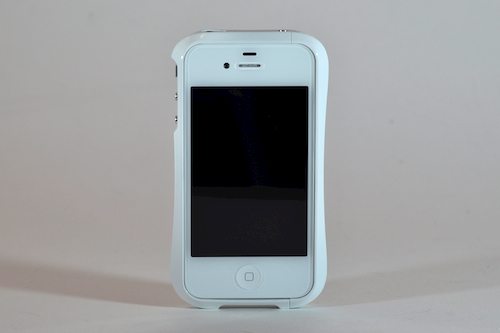 So, is this case better than any of the other aluminum cases out there?  On the merits of its design alone, I'd have to say yes.  However, by and large, it has the same issues that all other aluminum cases have.  If you are dead-set on having an aluminum case for your iPhone 4 or 4s, there are certainly worse choices out there.  If I didn't regularly dock my iPhone in my car, and if I didn't live in a region of the country where humidity soars to levels that make holding onto gadgets challenging even when they're in relatively grippy cases, I'd certainly be considering using the Draco IV as my regular iPhone 4 case.
Product Information
Price:
$99
Manufacturer:
Draco Design
Pros:

Excellent design
Solid case

Cons:

Reduced signal strength
A bit slippery to hold
Not compatible with iPhone cradles