We use affiliate links. If you buy something through the links on this page, we may earn a commission at no cost to you. Learn more.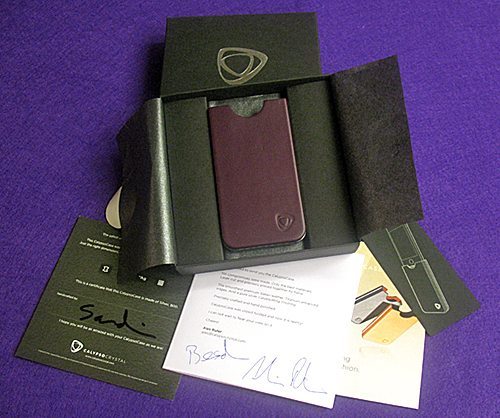 If you are the proud owner of an iPhone 4 or the newer – and cooler – iPhone 4S, you either have figured out that you need or want a protective case or have made the conscience decision that cases are clumsy, intrusive, ugly or all three and therefore, not for you. Well, what if we could remove one of those obstacles to you using a case? Let's face it; as beautiful as the iPhone is, it is made of glass and it's slippery. Guess what happens to glass when it's dropped?  Right, and a cracked iPhone is far uglier than any protective case. Which brings us to the CalypsoCase from CalypsoCrystal. This homage to utter simplicity and utter exclusivity (because of price) can change your mind about ugly cases.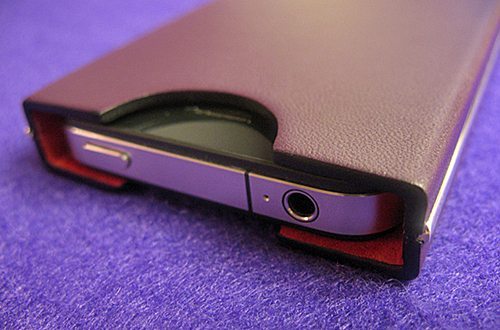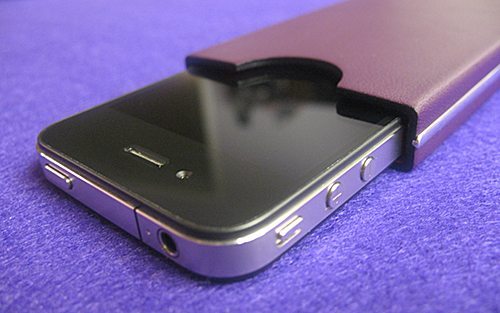 The Calypso case looks beautiful, feels great and smells rich as only top grade leather can. It should, because this is one expensive case. Clad in Italian leather, titanium frame and trimmed in a real silver band, the handmade Calypso case exudes class. This is a case to show off during a night on the town. I wouldn't recommend it for everyday use – not because it can't handle wear and tear, but simply because the design is impractical.
The Calypso wraps the phone completely. To answer a call, you have to pull on the iPhone to extract it completely. Except the iPhone doesn't want to be removed. The fit is so tight and the iPhone's glass is so slick that getting a grip is almost impossible. I had to dig a fingernail into the ear speaker to get a decent grip. I was worried I would damage the iPhone. I'm told that with use, the case loosens up a bit and this becomes less of a problem. That hasn't yet happened for me. What this case needs is an opening at the bottom for pushing or a tab for pulling. Either solution would go a long way to make this an unbeatable case.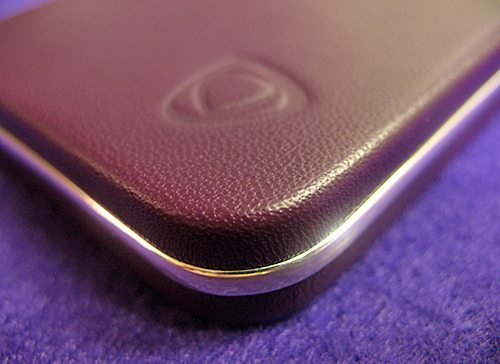 The Calypso case also hides the screen, requiring you to remove the phone just to see anything. In some ways, that defeats the purpose of having a case.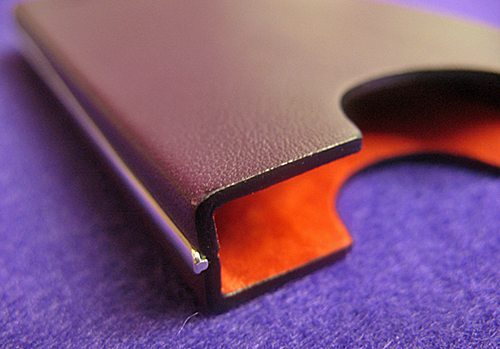 The Calypso is packaged like a fine piece of jewelry, which is not surprising, because Calypso's other product is a handmade leaded crystal iPod/iPhone dock. You just feel like you are getting something special and unique as it is unwrapped. And you are.
As long as you have to patience to break in the case, realize that it is not all that practical for daily use and can appreciate the craftsmanship it took to make It, then it should give you years of use. Or until Apple redesigns the iPhone… again.
The Calypso case is also available for the Samsung Galaxy and the BlackBerry Bold and Curve.

Product Information
Price:
99 EUR (appx. $135 US)
Manufacturer:
CalypsoCrystal
Requirements:
Pros:

Classy
Very well made
Top quality materials
Exclusive

Cons:

Expensive
Not practical for everyday use
Hard to remove iPhone
Can't see screen without removing from case