We use affiliate links. If you buy something through the links on this page, we may earn a commission at no cost to you. Learn more.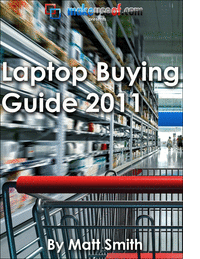 Laptop Buying Guide 2011 [affiliate link] is an eBook for readers who are getting ready to buy a new laptop and need help making a decision. This guide includes information on hardware, brands, and the experience you'll have after the laptop is home. By the end you will be prepared with all of the information needed to make a smart purchasing decision.
There are a few hoops to jump through to get this guide, but it helps The Gadgeteer to earn some some affiliate fees that can help us to bring you more cool product reviews.