We use affiliate links. If you buy something through the links on this page, we may earn a commission at no cost to you. Learn more.
Earlier this year, my fit-as-a-fiddle brother in-law with beach body physique got me started on the "Insanity" workout.  I was halfway through the 10-week regimen when a nasty wrist injury decided it was time for me to find a less aggressive form of exercise.  So I started counting my calories and logged my less strenuous exercise with an everyday chest strap heart rate monitor.  But was I counting my calories burned accurately?  Then the Wahoo Run/Gym Pack came my way.  Apple iPhone/iPod integration?  Sounds neat!
The kit comes with a chest strap and iPhone/iPod dock dongle.  The chest transmitter is ANT+ compatible, which works with other ANT+ devices found on other heart rate monitors, including gym equipment.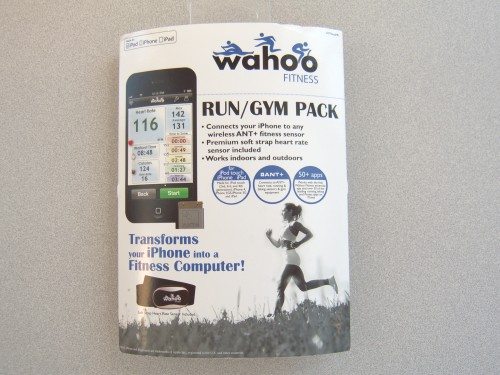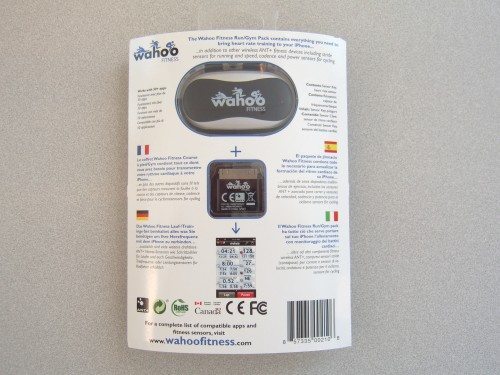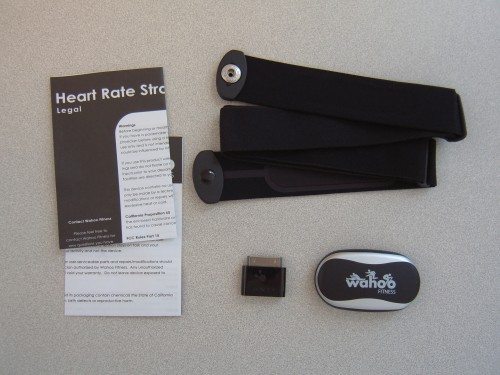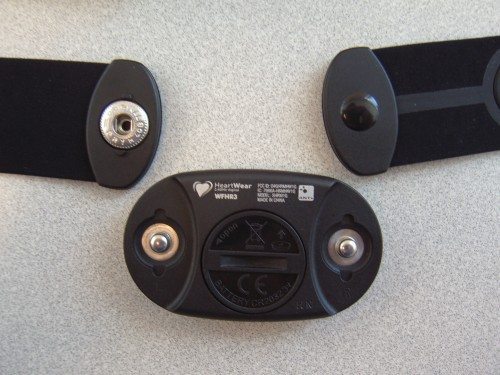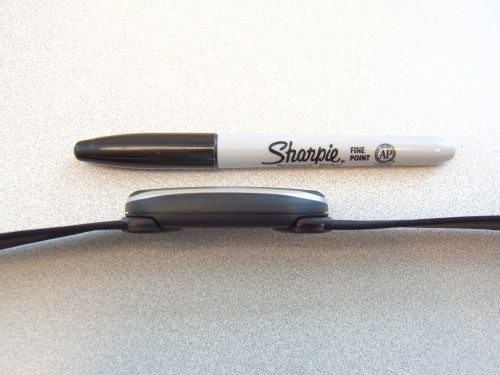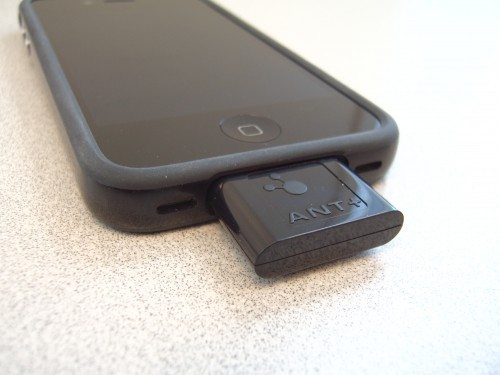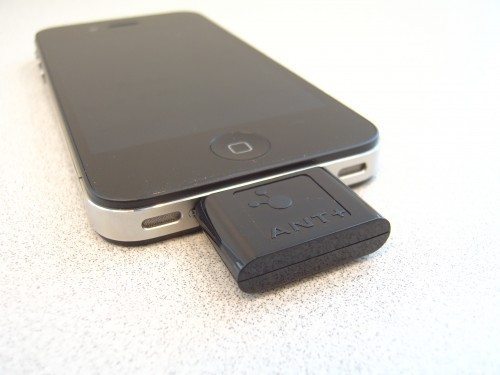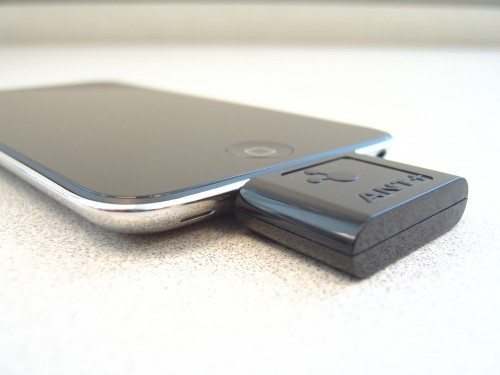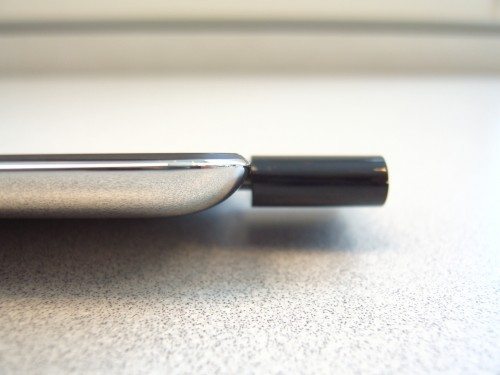 When you first plug in the dongle, you'll see this warning screen.  I downloaded the free Wahoo app from the App Store.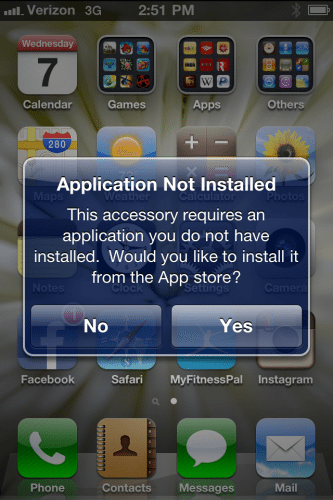 Note that many other compatible apps can be found from the Wahoo App webpage.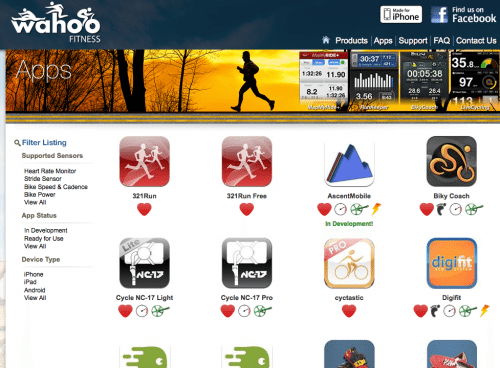 There are a thousand and one different settings on the Wahoo app.  I was a little overwhelmed, but I wanted to try this thing against my trusty Polar heart rate monitor.  I found the Wahoo setup page, entered my age, height, gender, weight and max heartrate.  I didn't know what my max heart rate was off the top of my head, so I let the app auto calculate it for me based on my age.
Testing
To test the Wahoo versus my Polar heart rate monitor, I wore both.  Yes, I strapped TWO transmitters on my chest.  Since the Wahoo and Polar use different protocols, they can work side by side.  Perfect!  I hopped on my elliptical machine for a while to see what happened.
The Wahoo app gives you a choice of different screens to swipe through, much like an iOS or Android homepage.  If one screen isn't useful, there's bound to be one that suits you better depending on your preferences.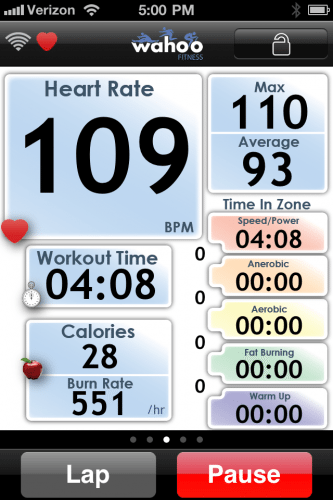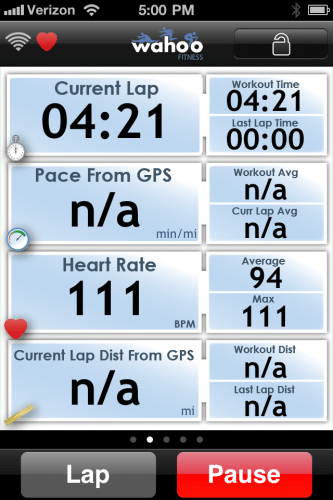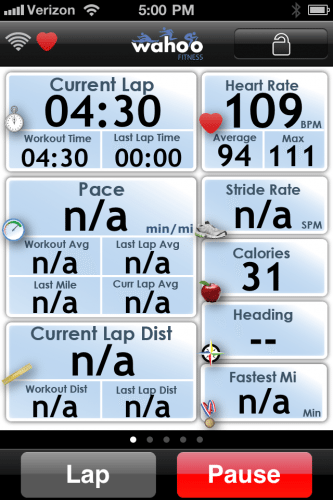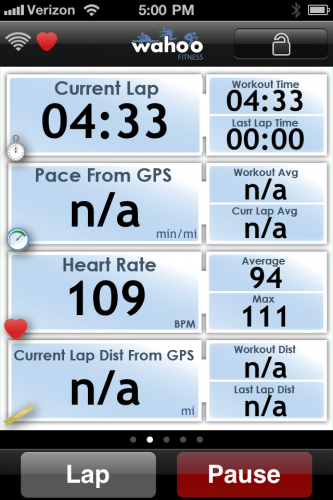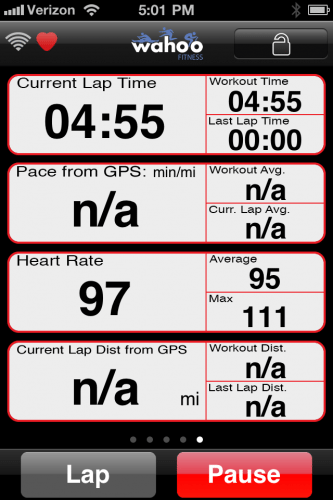 Notice how some screens list GPS?  That's because if you're exercising outdoors, you can use the iPhone's GPS to track your progress.  Since I was indoors, I didn't try this.  Wahoo also sells a stride sensor or bike cadence sensor as well.
I don't listen to music when I exercise.  But if you do, the Wahoo still routes audio through  your headphones as you're working out, with an additional feature:  You can program the device to give you voice announcements on an endless array of things, triggered by time, distance, etc.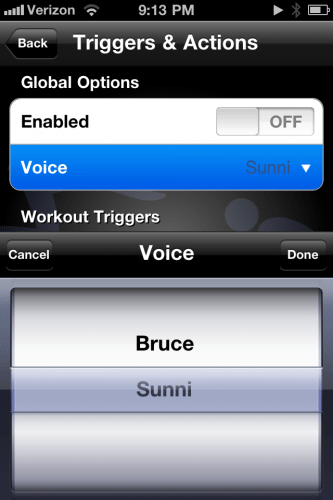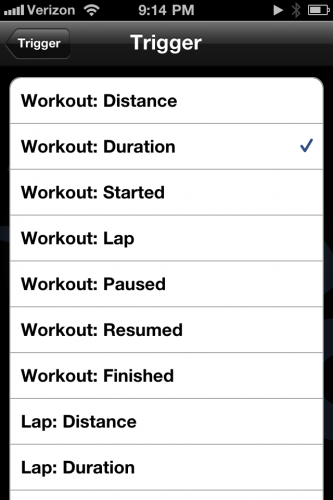 Test Results
What I really wanted to know is how the Wahoo heart rate monitor manages to calculate calories burned vs. my Polar heart rate monitor.  Obviously, neither of these are completely accurate when compared to professional methods (room calorimeter, carbon dioxide measurements).  But I knew these MUST be more accurate than the calorie counter on my elliptical machine, that doesn't use heart rate to calculate calories burned.  I find it gives me way higher numbers vs. my Polar heart rate monitor.  I'd rather err on the conservative side, and not fool myself into thinking I'm doing more than I really am.
After a very short workout, here's what I found:
Elliptical Machine:  210 calories
Wahoo:  203 calories
Polar:  134 calories
Huh?  Yes, the Wahoo was actually much closer to the elliptical machine's calorie estimate.  I emailed Wahoo for some answers, and was told that I needed to update to the latest app for more accurate readings.  But I was already running the latest version, so I asked what formula the Wahoo was using to compute calories burned.
I was surprised when the responded.  According the Wahoo, the formula they use is:
(for men)
calories burned = (0.2017 x age in years + 0.09036 x weight in pounds + 0.6309 x average heart rate – 55.0969) x elapsed time / 4.184.
(for women)
calories burned = (0.074 x age in years – 0.05741 x weight in pounds + 0.4472 x average heart rate – 20.4022) x time elapsed / 4.184.
Wahoo actually pointed me to this Livestrong web page with the formula they use.  I manually calculated the calories burned by taking my age, weight, average heart rate (reported by the Wahoo app) and elapsed time, and got nearly the exact same figure of 203 calories burned.
Since both the Wahoo and Polar use the same user parameters (age, weight, gender) I can only surmise that Polar uses a more conservative algorithm to calculate calories burned vs. the Wahoo.
Conclusions
The Wahoo Fitness Run/Gym pack is a neat way to visualize your workout progress.  If the standard Wahoo app doesn't cut it, there are dozens of others (some free, some paid) you can try.  The ANT+ protocol ensures you can use other manufacturer's transmitters (just not Polar).  And if you wear headphones, the voice notifications are a neat touch.
For me, I don't listen to music when I exercise, and my Polar combo (chest strap and watch) is a far smaller package for me to carry.  But if you're already working out with an iPhone/iPod Touch, this might be a good thing.

Product Information
| | |
| --- | --- |
| Price: | $119.99 |
| Manufacturer: | Wahoo Fitness |
| Requirements: | iPhone 3G, 3GS, 4, iPod touch, iPad |
| Pros: | Many apps to choose from. ANT+ protocol means you can use your own sensors if you have them. Voice alerts are a neat touch. |
| Cons: | The stock Wahoo app calculates calories burned higher than the Polar heart rate monitors. An iPhone/iPod Touch is bigger and heavier vs. a watch-based heart rate monitor. |