We use affiliate links. If you buy something through the links on this page, we may earn a commission at no cost to you. Learn more.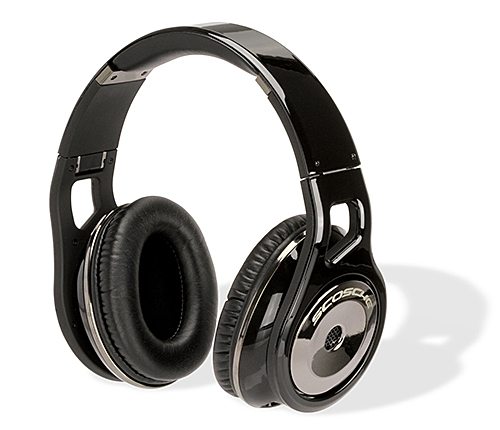 Scosche Industries, a maker of car audio and all kinds of iPhone and iPad accessories, has created a new line of high-end personal audio gear, the Scosche Realm headphone and in-ear monitor.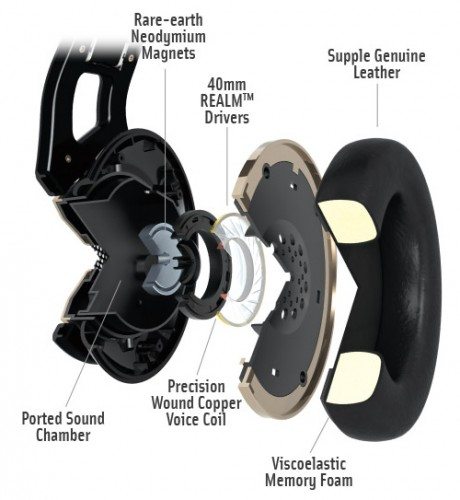 The RH1056md (black) and RH1056m (white) headphones have 40mm drivers with rare earth neodymium magnets to acheive what Scosche says is "extremely accurate musical production regardless of genre." On each phone, is a sound port allowing for proper air movement of the speakers. Also included are leather earpads stuffed with memory foam. Think of it as a Tempur-Pedic pillow around your ears. Should be pretty comfortable.
The headphones are collapsible for easy storage and carrying. They have an understated, refined design and look quite nice. All the usual extras are there: Two gold plated audio cables, a case, travel pouch, a 3.5mm to ¼" adapter, clothing clip, PC adapter for gaming, and a cleaning cloth.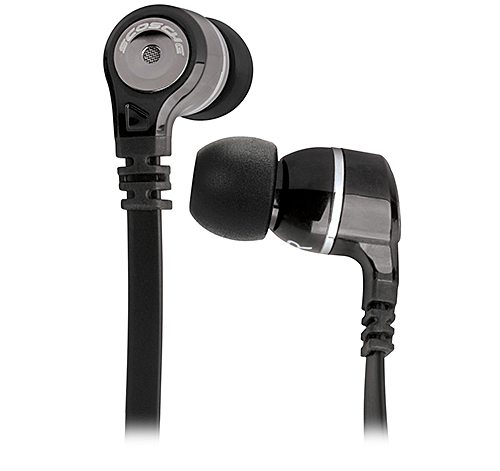 Closer to my heart is the Scosche REALM IEM856md (black) and IEM856m (white) In Ear monitors. These are very interesting because they are a hybrid using a 6.3mm balanced armature AND  a large 10.7mm Dynamic speaker together in a single shell.  If done right,  these could exploit the advantages of both designs; the accuracy of armatures combined with the warmth of dynamic speakers. Only hearing them can determine if Scosche has succeded. Like the headphones, these also have a sound port included.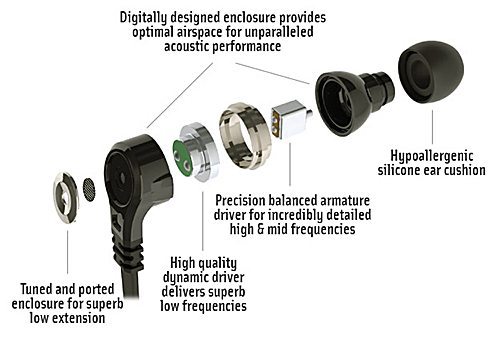 The earphones have a flat, tangle-free cord for easy storage. They also come with a decent array of extras: A carrying case, leather pouch, clothing clip, PC adapter for gaming, and small, medium and large single and dual flanged ear cushions, which are good for reducing ambient noise.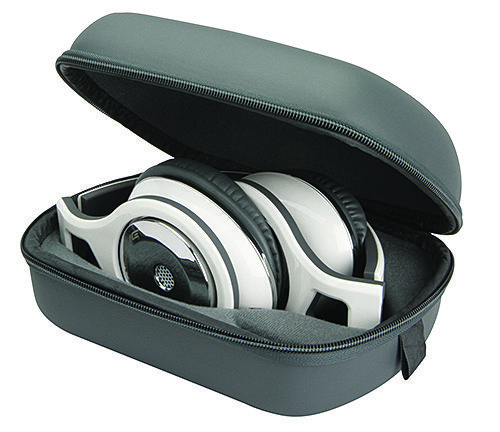 Both the headphones and earphones are made for iPod, iPhone and iPad and feature a mic allowing users to make and receive calls, skip tracks and control volume without taking out their phone.
The Scosche Realm over-ear headphones and in-ear monitors are available now for $229.99 and $249.99 respectively.