We use affiliate links. If you buy something through the links on this page, we may earn a commission at no cost to you. Learn more.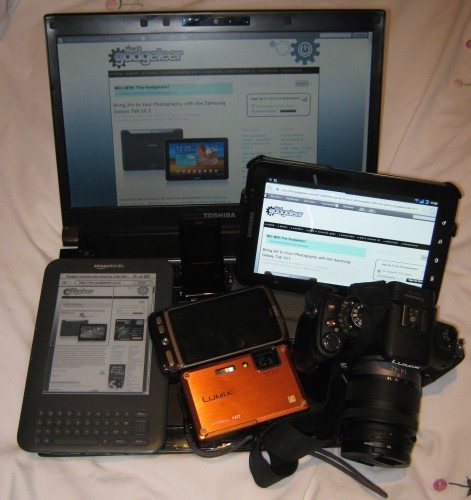 "One Device to rule them all, One Device to find them, One Device to bring them all and in the darkness bind them."
( Apologies to JRR Tolkien 🙂 )
Having  just returned from a three week trip to Vietnam, I was putting away all my gear and was thinking, whatever happened to a single convergence device that was supposed to do it all. Did  I really need to take all this different equipment with me ( and all the associated AC adapters and cables )  ??  Read on….
So here's a list of all the toys…ummm devices I took away with me.  We've all known that everyone is working towards a single device that'll do it all, mobile/cell phone, internet device, DLNA endpoint, camera……… but to me at least, it's still not a reality. Let's tick  off the major pluses and minuses of each device: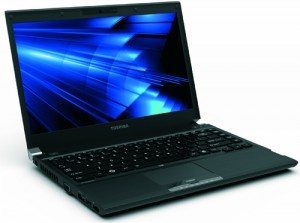 While I'd really love to not have to take a notebook with me, there's just some functions where you just can't beat a notebook.  The large screen ( 13.1″ ), full size keyboard , the ability to have full compatibility with my corporate systems back in Australia ( that being said I actually didn't even check my work email once while away ) are the prime reasons I still take a notebook with me.
Travelling with 4 other family members, it also gives the rest of the family a platform that they're familiar with and it's easy to either set up individual accounts or allow them to chop and change accounts in the browser windows.
I take a lot of photos on holiday  ( about 2000 in 3 weeks this trip, a bit down on my last trip where I took 900 in 3 days 🙂  ) and it's quick and easy to backup your photos to ( I also chucked them up in "the cloud" for the first time ), view and catalogue, and manipulate them if required.
In fact as an example, a WordPress post like this one would be very hard to do using my Galaxy Tab as the layout would be very hard to setup properly without a large screen and decent keyboard.
The downsides, the size, weight and poor battery life. At least the notebook normally just sits in the hotel room and isn't part of my EDC on holidays.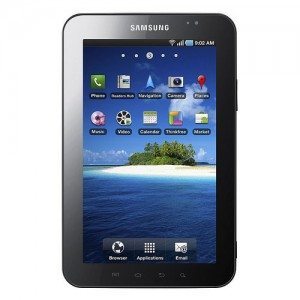 With its 7″ screen, contrary to what Mister Jobs says, I think this is a perfect size for a tablet .  Easily held in one hand, it has all the connectivity options you need.  It can be used as a phone though you really need either a wired or bluetooth headset.  It's perfect for viewing movies on the plane and for checking email, doing some quick Facebook, WordPress or  web browsing on the go. Using Press Reader , I can download my local newspaper and view it exactly as I would at home while eating breakfast, or sitting on a bus. Its small size makes it portable and even ( at a push ) pocketable.
The downsides, viewing  2000 pictures off my cameras SD Card was only just bearable speedwise  and the fact that the unit is so closely tied to a Google account means that it's hard to share this between family members . Screen size is good for most things but see my comment re WordPress above.  Battery life is good ( third party rom, underclocked processor ) but not good enough to make this my one and only convergence device.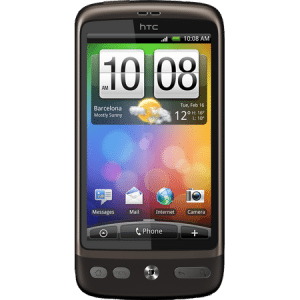 The Desire was my primary portable  internet device before buying my Tab. While this fulfills all the same criteria as the Tab above, its smaller screen size makes it slightly less useable as a media/web device.  Its small size however means it's much more portable and its battery life is better than the Tab. These days it's pretty much just used as a phone or as an "emergency" tablet. Chuck it in my shirt pocket or front jeans pocket  and phone calls, SMS or a quick web browse are just a fingertip away.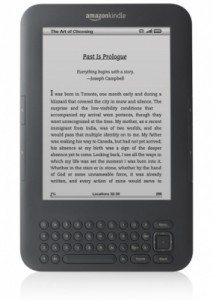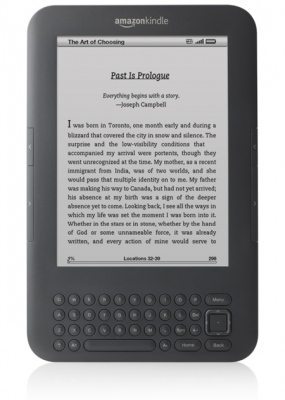 For my full thoughts on this see my article here. In short, pluses, long battery life, e-ink  ( especially good for reading outdoor in sunlight ), free 3g, lightweight portable. It's perfect for reading while on the go and "emergency" web browsing.  Its downsides the cumbersome web browser.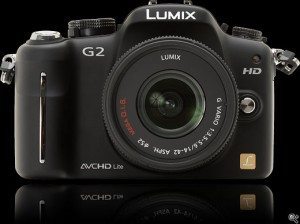 Digital Camera Manufacturers would have you believe it's all about pixel count , but it's not! It's about glass and sensor size ( amongst other things ). The G2 is my primary camera. With its high degree of flexibility with shutter speed, aperture, exposure it really is a great camera ( though I must admit most of my photos are actually taken in iA ( automatic mode ) ) .  Most of my photos are in the 30mm focal length ( 35mm equivalent )  so the standard 14-42mm lense does me fine. Of course if I need extra reach I can put on a telephoto lens and if I need more flash ( I don't tend to use a flash much ) I can throw on an external flash. Because of the larger sensor and quality of the lenses you  get much better picture especially in low light conditions. If there's a negative, it's the size and it is more fragile than a point and shoot , you need some sort of bag to carry it around in.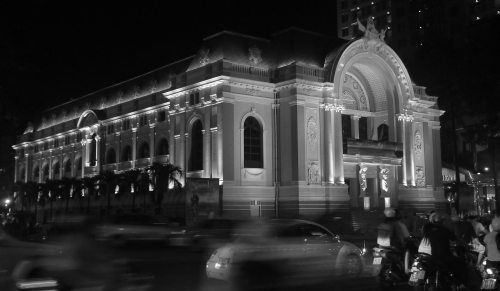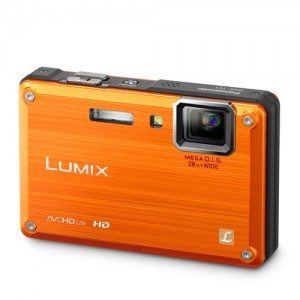 The FT1 is my spare camera. Most of the time I'm shooting with my G2 and the other family members use the FT1. Because of its durability and waterproofness, it's a great camera for around the pool, on a boat or snorkelling. Picture quality is great in bright light however its biggest shortcoming is in low light. Even though it has the same Megapixel count as the G2, low light will result in very grainy pictures because of the much smaller sensor than the G2.  It also has a limited number of customisable settings though a lot of the manual settings can be fudged using the different modes. Because of its small size and ruggedness  you can just throw it into a pocket without a case if you want to travel light but still need to take photos.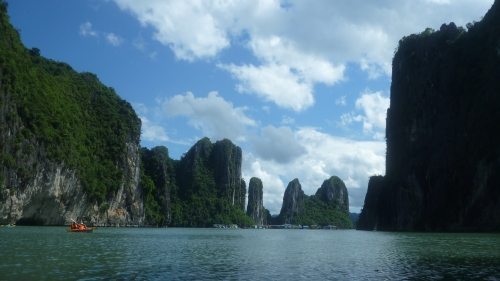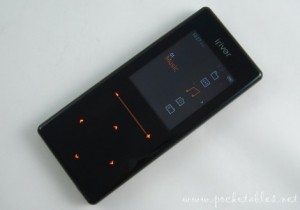 For pure music, the iRiver is the device. It's tiny, fits in the pocket easily and has the bonus of having an FM radio receiver. With its (claimed) 28 hour life, there's more than enough music to get you through a long plane/train flight. It really is a single purpose device.
So you can see, each device has its own pluses and minuses but to me,  each only excels at one thing, whether it be picture quality, screen size, speed, portability etc.
I think my biggest bugbear with ANY of the above products is battery life.  I'd love one device that I  could get on the plane, listen to some music, watch a couple of movies , take some great pictures and be able to get off at the other end, browse my email, and make a phone call to let the family know I've arrived safely.  However current battery technology just doesn't allow for this. Most Cattle class airplanes don't give you recharge options, and I'd don't want to be out and about and miss that important phone call or miss that once in a lifetime picture because I had a flat battery because I watched a movie or listened to music earlier on in the day.
Each device in my arsenal fulfills a single purpose or function.  I put together an interesting table that shows the cross-over between the devices.

You can see that in reality,  I'm carrying 4 cameras, 4 Wifi enabled devices, 4 MP3 players and so on, and yet no one device will completely replace another device. In short I suspect I'll still be carrying multiple devices with me for quite a while to come.
So am I too OCD ?  How do you travel ? Do you have a device that does it all?? I'd love to know 🙂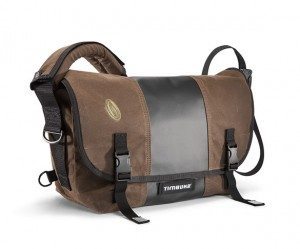 Oh, and what do I carry all this gear in?? A Timbuk2 2010 Limited Edition Canvas/Tarp/Canvas Medium Messenger.  More pockets and compartments than you can poke a stick at.  Handles the airline carry on luggage function really well and then makes the perfect gadget bag for carrying around while sight seeing ( just don't end up being a pack donkey for the wifey's shopping )  🙂