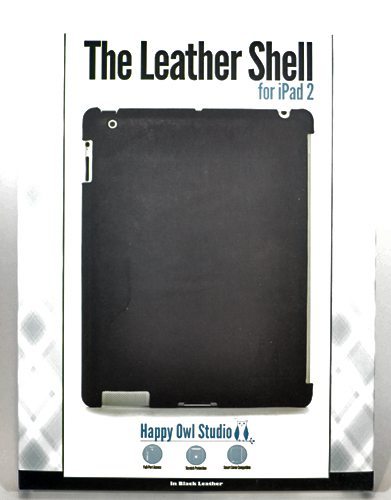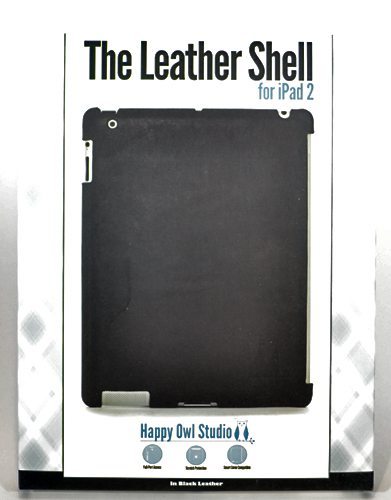 I recently reviewed the Clutch for iPad 2 from Happy Owl Studio.  When I opened the package, I found they had also sent me a surprise – a back cover for iPad 2.  The Leather Shell in Black for iPad 2 is designed to protect the back of the device and to work with the Smart Cover.  Let's give it a look.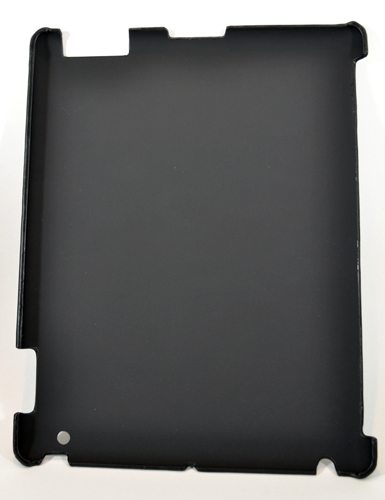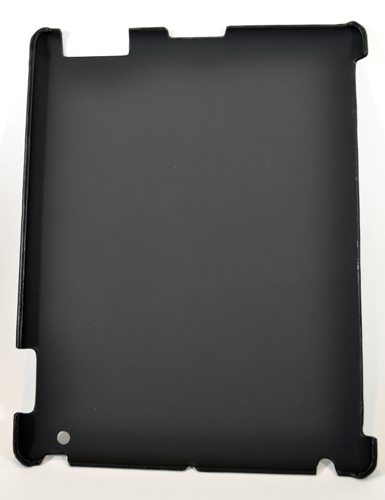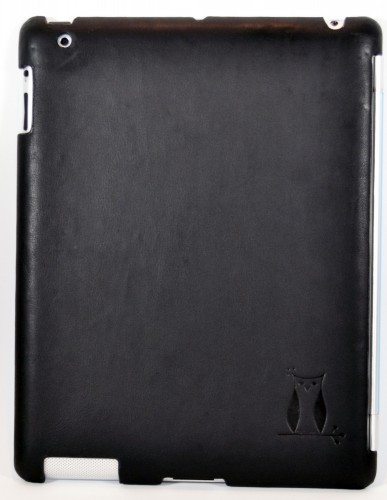 The Leather Shell has a polycarbonate shell for strength and protection.  The interior has a rubbery coating that should protect the aluminum back from scratches.  The exterior is covered with smooth, velvety leather in deep black.  The leather gives you a better grip on the device.  It's very easy to hold the iPad 2 with one hand when it's wearing the Leather Shell.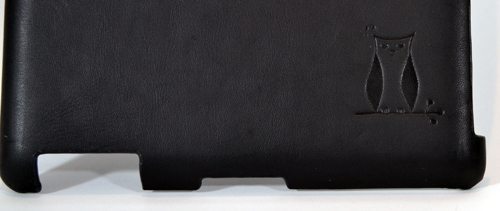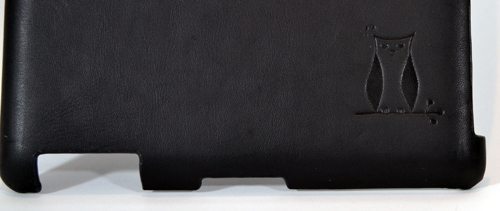 The only branding on the case is the embossed Happy Owl at the bottom right corner.  I love the cute little Happy Owl.
The Leather Shell fits over the back, wraps around the sloped sides, and barely fits over the front of the iPad 2.  You'll hear a little snap as it fits into place.  The lip that overlaps onto the front is thick enough to lift the screen off a tabletop when laying facedown.  That should offer a little scratch protection for the screen.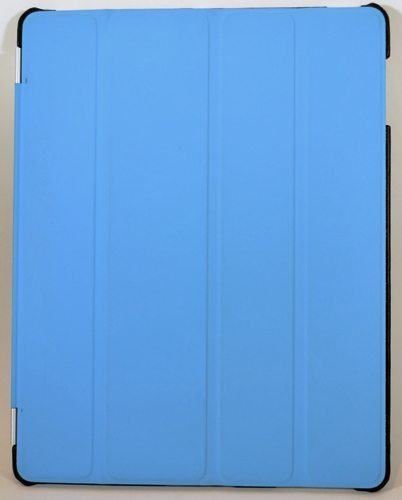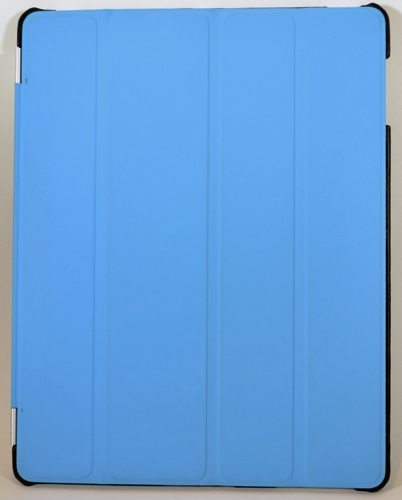 The Leather Shell is designed to work with Apple's Smart Cover.  The lip doesn't interfere with the Smart Cover functions; the magnets can still hold the cover closed and the sleep/wake function operates perfectly.  The cutout for the hinge leaves very little of the iPad 2 uncovered with the Smart Cover in place.  My blue polyurethane Smart Cover doesn't match the Leather Shell, but I like the black with that shade of blue.  I think the black leather Smart Cover would look very rich with the Leather Shell.  And I think the red leather Smart Cover would look striking with the black Leather Shell.  (Hmmm, how late is the Apple store open tonight?)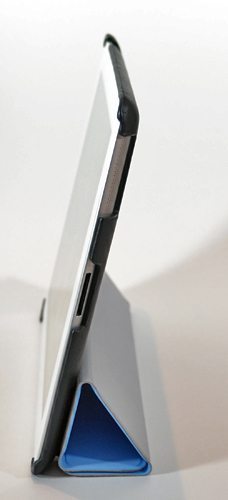 The Leather Shell didn't interfere with using the Smart Cover as a stand.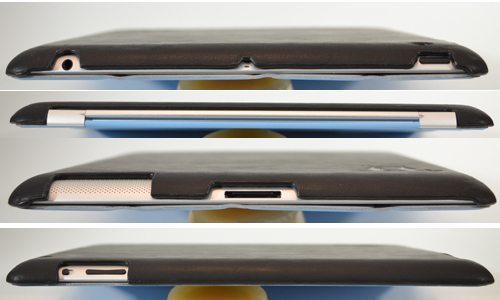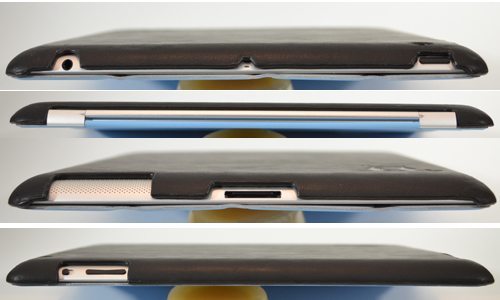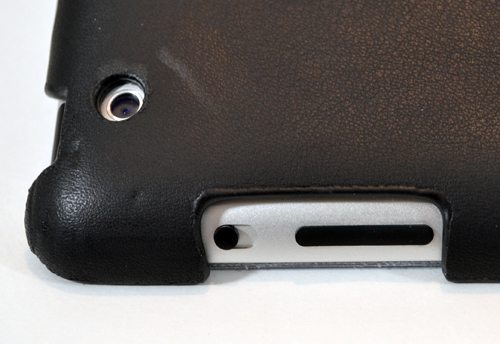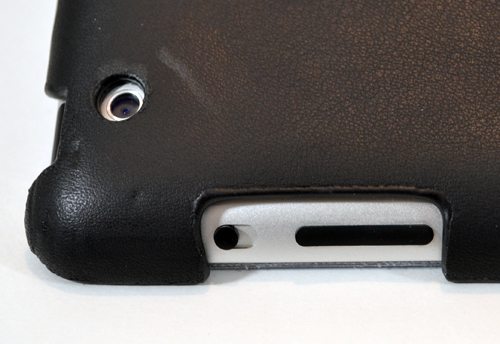 There are cutouts for all the ports and controls, even for the microphone.  I could use everything without any problems.  The microphone and the speaker worked without any interference.  The opening for the camera lens didn't affect the photo quality.
I like the Leather Shell for iPad 2 a lot.  In fact, it's replaced my old TPU back cover.  The only problem I see with the Leather Shell is that it means I really need a red leather Smart Cover now.
Happy Owl Studios will begin shipping their iPad 2 products this week.  They very generously have offered a discount to readers of The Gadgeteer.  They have created a code just for us that will be active for one week (starting from Sunday's publication of our Happy Owl Clutch review).  Enter GADGETEER at checkout to receive a 10% discount on your entire order.