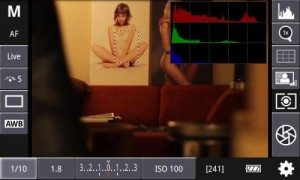 Need a bigger view screen or want touch control of your Canon EOS DSLR ???
Currently still in Beta/Prerelease, Chainfire from XDA has released DSLR Controller ( Beta ).
Full control of your Canon EOS SDSLR from your phone or tablet through USB.
Check it out on the Android Market.
Currently $8.55  This will go up when V1.0 is released however those who buy the beta will get the upgrade for free.
The Gadgeteer may receive a commission on purchases made from affiliate links on our posts.