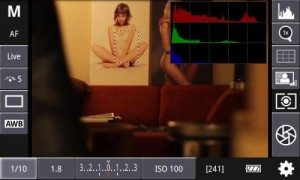 Need a bigger view screen or want touch control of your Canon EOS DSLR ???
Currently still in Beta/Prerelease, Chainfire from XDA has released DSLR Controller ( Beta ).
Full control of your Canon EOS SDSLR from your phone or tablet through USB.
Check it out on the Android Market.
Currently $8.55  This will go up when V1.0 is released however those who buy the beta will get the upgrade for free.
If you liked this story, be sure to read our other stories: