We use affiliate links. If you buy something through the links on this page, we may earn a commission at no cost to you. Learn more.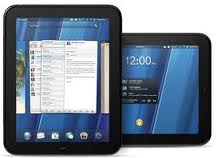 The HP Touchpad that's been available in the US since July  finally has a release date of August 15th in Australia. Following it's permanent price drop in the US, the Australian release price  will also  be $100 cheaper than first indicated.  Harvey Norman will be the initial exclusive retail partner.
Will webOs have the  features and the the backing of the development community to be able to compete with Apple and Android in Oz ?
I must admit I have a soft spot for any Palm based OS as my first handheld was a PalmPilot 1000 ( with the 512KB upgrade )   🙂
For more information see HP's Website 
16GB Wifi  $ 499AU     32GB Wifi  $599AU   64GB Wifi  $699AU
Note: HN is offering a bonus prepaid  3G wifi modem router with min 4GB of data with purchase  until 11 Sept or until sold out
See here  🙁