We use affiliate links. If you buy something through the links on this page, we may earn a commission at no cost to you. Learn more.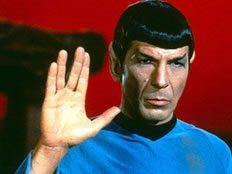 You've got the cufflinks,  the fragrance, the pizza cutter and all the other Star Trek stuff we've covered here. You've even  turned your iPhone into a Star Trek Communicator  and now you can use them all in the correct surroundings and not feel ( quite ) so geeky .
Rubicon Group Holding is creating a US $1.0 Billion and 184 acre  Theme Park of Trekkie … umm ….Trekker  Goodness.
"The themed entertainment destination will also serve as a model for "green energy," incorporating state-of-the-art renewable technologies throughout the facility, and hosting a "future" pavilion where businesses, students and attendees can learn about alternative energy sources ranging from solar and wind energy to greywater harvesting.
The Star Trek-themed centre will deliver a variety of multi-sensory 23rd-century experiences, culminating with a state-of-the art space-flight adventure that takes real-time immersive entertainment experiences to bold new heights."
"Beam me to Aqaba, Jordan Scottie"