We use affiliate links. If you buy something through the links on this page, we may earn a commission at no cost to you. Learn more.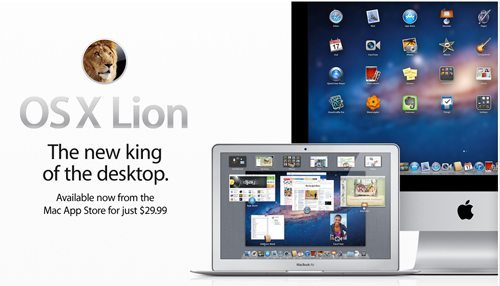 I saw that the Apple store was offline for a while early this morning, so I assumed that today was going to be release day for Lion.  When the store finally came back online, I immediately purchased my copy for $29.99.  It's been downloading for a while now, and I finally see the slightest hint of color on the download status bar.  This is going to take a while.
Apple also released new models of the MacBook Air and the Mac Mini.  These computers have the newest "Sandy Bridge" Core i5 or Core i7 processors and Thunderbolt ports.  The Airs have 2 or 4GB of memory, 64-256GB solid state drives.  Prices start at $999 for the 11″ Air and at $1299 for the 13″ Air.  The Mac Mini has a Core i5 with 2-4GB of memory and a 500GB hard drive.  Prices start at $599.  The server version of the Mini has a Core i7 and 4GB of memory;  price starts at $999.  All these new computers ship with Lion pre-installed.