We use affiliate links. If you buy something through the links on this page, we may earn a commission at no cost to you. Learn more.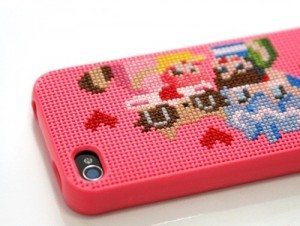 One really nice thing about being an iPhone owner is that the third-party accessories market is so enormous that one is never at a loss for accessory options.  However, there is a trend in phone cases in general to lean towards the sleek and industrial or luxurious, often leaving those whose tastes tend toward the relaxed and unique out in the cold.
Fortunately for those people, Connect Design is now offering a DIY iPhone 4 case that allows the more skilled iPhone 4 owners to customize their phone with cross-stitch, thanks to a weave pattern on the back.  The case is available in six colors, and the Connect Design website even provides a number of sample patterns in case you're not feeling terribly creative after all.
The DIY iPhone case is available now from Connect Design for $18.00.