We use affiliate links. If you buy something through the links on this page, we may earn a commission at no cost to you. Learn more.
I've seen these little toy helicopters for a while now, but as much as I like toys, I never bought one.  Why?  Well for one thing, I was always afraid I'd "shoot my eye out" or it just wouldn't work.  I mean, how well could something so TINY work after all?
Enter the Swann series of gyro balanced remote controlled helicopters.  Not the flatbread with meat inside, but as in gyroscopic.  Notice the two sets of blades?  These counter-rotate, which attempts to cancel out the tendency for rotating things to swing in one direction.
Swann sells a wide range of little helicopters measuring from a petite 5.5″ long to one model measuring a whopping 18″ long.  Some models fire teeny toy missiles remotely.
The Emergency Strike model I got is a red and white little thing, measuring 8.6″ long.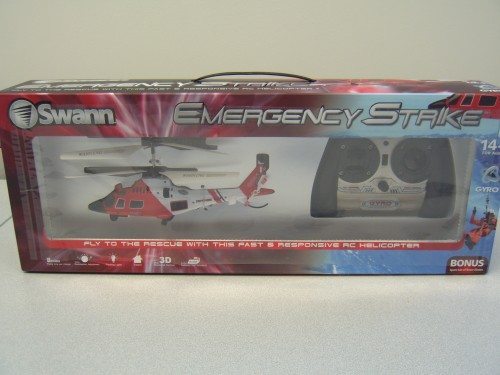 Rotor Diameter 7″ (178mm)
Dimensions 8.6″ x 2″ x 3.7″ (215mm x 53mm x 3.7mm)
Weight 1.3oz / 37g (Helicopter only)
Helicopter Battery Built-in 3.7V 130mAh Li-poly
Rechargeable from Computer USB or Remote
Helicopter Flight Time Per Charge: 8 minutes
Helicopter Battery Charge Time: 50-60 minutes via Remote or USB
Remote Control: Infrared
Remote Control Battery Type x Qty: 6 x AA (Batteries NOT included)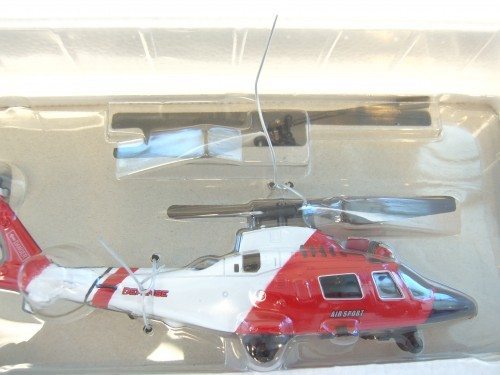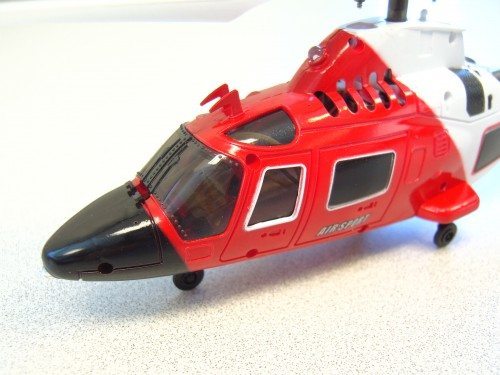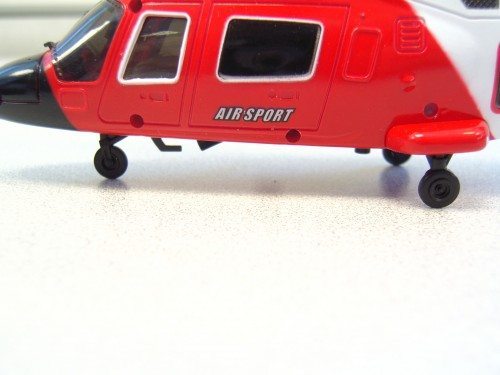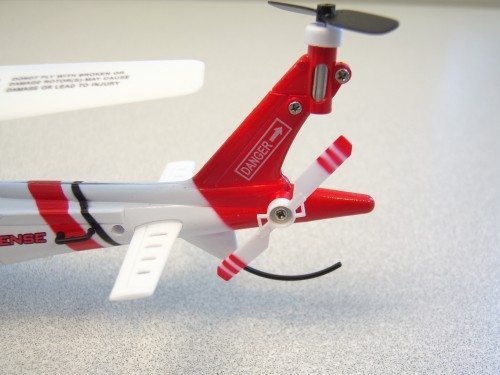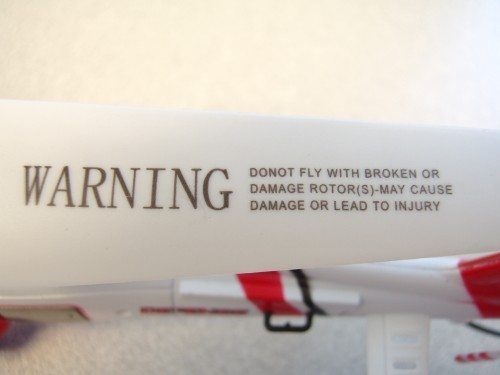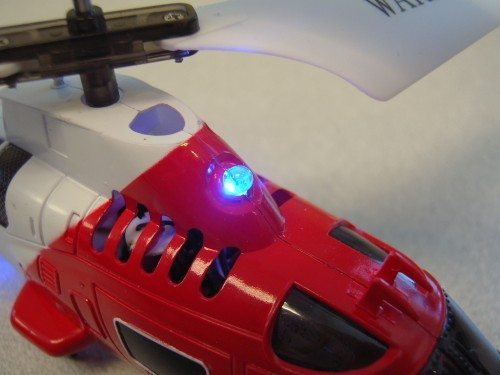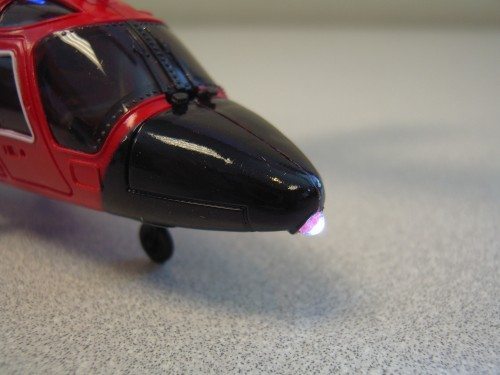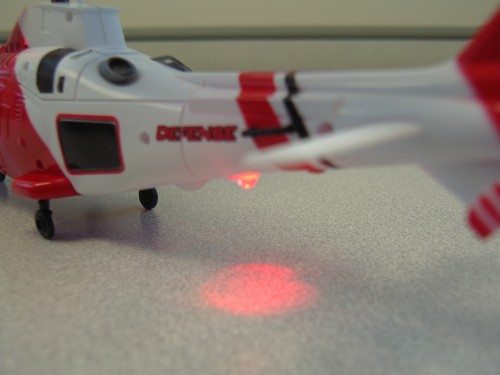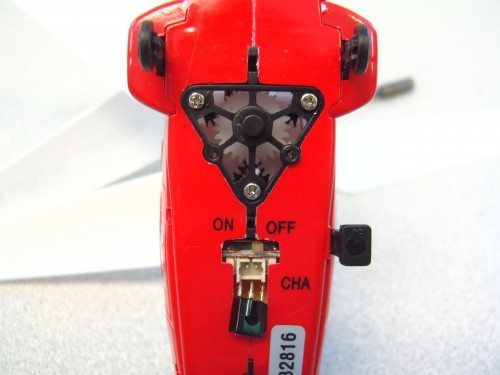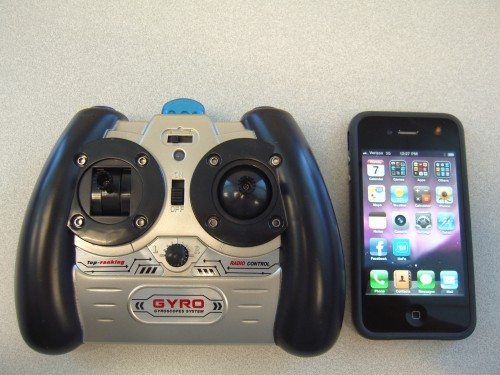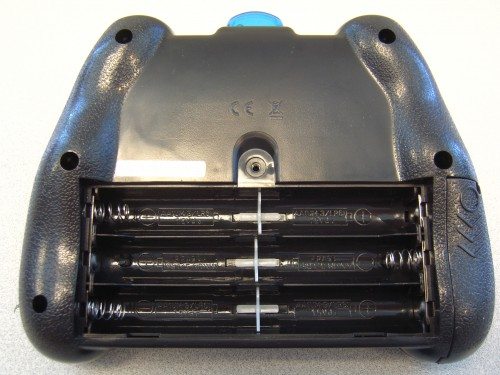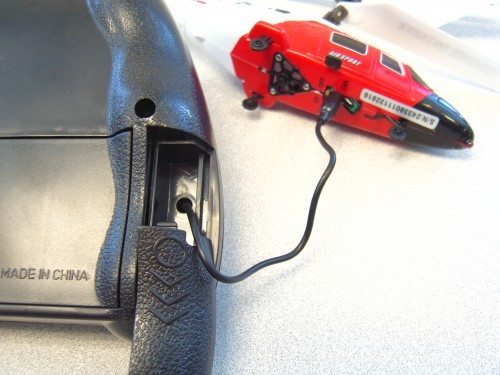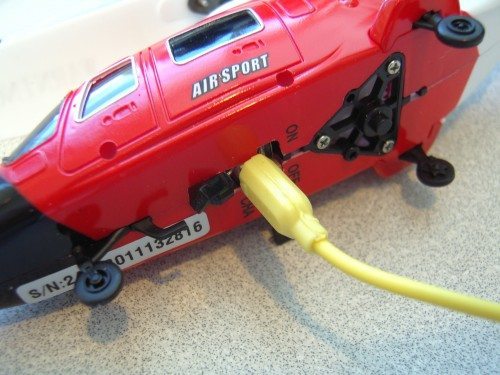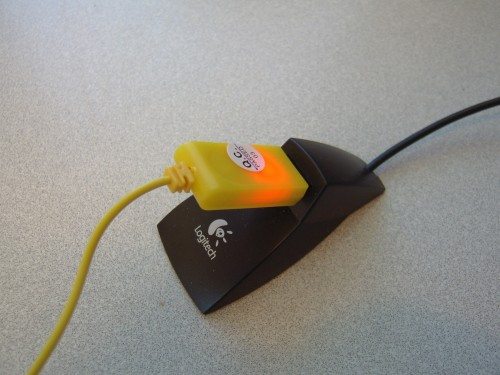 OK OK so how does it FLY?
The left stick controls motor speed.  The stick doesn't have a centering spring; you leave it one position, it stays there.  I thought this was dumb until I tried to fly the thing.  When the stick is in the lowest position, the motor stops.  You WANT the left stick to stay in place in case you're trying to hover in place, otherwise your thumb just gets really, really tired.
The right stick is omnidirectional.  Pushing forward/back makes the helicopter go back and forth.  Left/right rotates the helicopter.  In other words, if you're simply hovering in the air, left/right simply results in the thing spinning in place.
There is a small trim knob on the remote that fine-tunes the left-right rotation if you need to.
The instructions suggest flying indoors, since wind can be a factor.  I tried flying in the largest room in my office with interesting results.
The BIGGEST challenge I had was simply getting the helicopter to hover in one place.  The slightest movement of the left joystick sent the toy shooting up towards the ceiling or making a rapid descent.  At least the gyroscopic effects of the counter-rotating blades seemed spot on.  I sort of thought this thing would go spinning like mad, but that wasn't the case.
After a LOT of crashes, I managed to get the helicopter to take off from one tabletop and land on another.  It was the most inelegant flight I've ever seen.  This obviously takes lots of practice.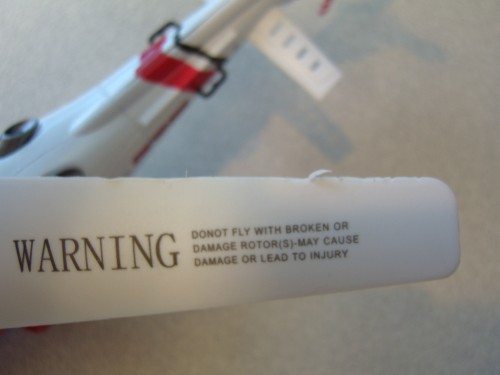 After my first session of crashing into walls and chairs, I noticed the blades had already sustained some damage.  No wonder Swann packs in a second set.  I imagine with enough damage, the flight dynamics would change considerably (like shooting someone's eye out).
These little helicopters a lot of fun!  I just wish I had more room to play in and more time to practice!
Product Information
| | |
| --- | --- |
| Price: | $69.99 |
| Manufacturer: | Swann |
| Requirements: | The box says ages 14+. I believe it. I barely trust myself with this thing! |
| Pros: | Nice little details like the flashing LEDs. Counter-rotating blades give the helicopter decent stability for beginners. Comes with extra blades. |
| Cons: | You'll need those extra blades and a good sized indoor space. |