We use affiliate links. If you buy something through the links on this page, we may earn a commission at no cost to you. Learn more.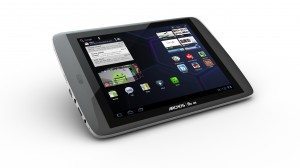 ARCHOS announced two new Android tablets. They include two form factors; the 80 G9 (8″ 1024 by 768 display) and the 101 G9 (10.1″ 1280 by 800 display). They also ship with the fastest dual-core processor,  a CORTEX A9 OMAP4 1.5 GHz.
In addition to putting the quickest processor in, they add a couple more features to stand out from the crowd. A 250 GB Hard Drive option and a 3G option that can be added after you buy the tablet.
The 101 G9 is listed for $399.99 for the 16GB model, and $499.99 for the 250GB model. The 80 G9 lists for $329.99 for the 16GB model, and $399.99 for the 250GB model.
You can choose between a flash model, or one with a 250 GB hard Drive. The Hard Drive models are only 3mm thicker and about 4 ounces heavier. It looks like you can't later decide to add a hard drive, since the physical dimensions are different. I know it is all about the flash memory anymore, but the attraction of size and cost for a hard drive is compelling.
There is no 3G model. They ship with Wi-Fi, but include the ability to add a 3G stick for access. It is standard looking 3G USB stick that you can also use with your Mac or Windows PC. What makes it really slick is that it is designed to slide right into a custom slot. When installed, you won't even know it is there (except for the wireless access). The Gadgeteer in me wonders if you can attach other USB devices into that port.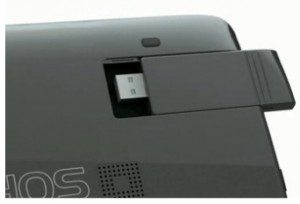 No word yet on what cell providers will support it. I also wonder if they will produce a 4G version. Seems a shame to saddle this high-powered tablet with 3G speeds.
What do you think? 8″ or 10″?
Never miss one of our posts again. Sent MON, WED, and FRI with the latest gadget reviews and news!