We use affiliate links. If you buy something through the links on this page, we may earn a commission at no cost to you. Learn more.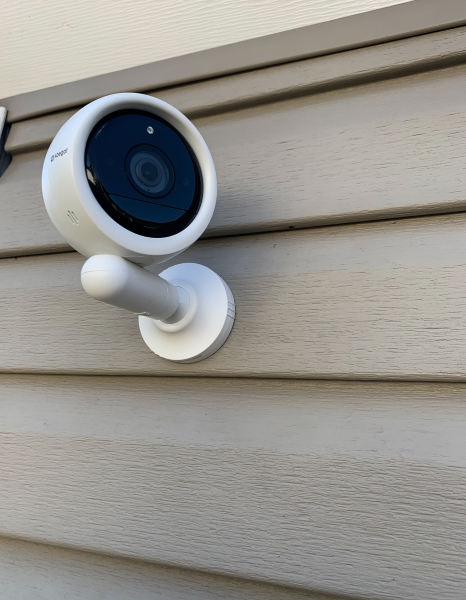 REVIEW – A few months ago, I purchased a new home, and I have been working on adding security cameras so that I can see every angle around the house with no blind spots. While my neighborhood is regarded as very safe, I believe in security and then there is the gadget nerds part of me that simply must go overboard with gadgets. While I am using one specific brand of camera around my home, I was very intrigued when I got the opportunity to test and review the Abegal outdoor security camera. So, here we go!!
What is it?
The Abegal outdoor security camera features a 163°1080P view and resolution, a rechargeable battery, WiFi, Colored Night Vision, Click to Call, 2-Way Audio, and AI Human Recognition.
What's in the box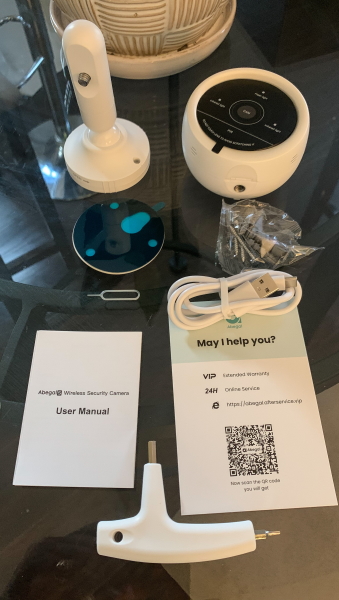 1 x Abegal S Camera
1 x Battery
1 x Bracket
1 x USB Cable
1 x Screw Set
1 x Screwdriver
1 x 3M Sticky
1 x Reset Needle
Design and features
Features/Specifications:
Wide View, Color Recording: With a 2.7mm EFL, F2.0 lens, this outdoor security camera has 163°large view and 1080P image quality, offering a broader and clearer video. This wifi camera will auto-switch to night vision mode with a 32ft visible range according to the ambient light level. Equipped with an IR-CUT dual filter lens and infrared lights, the Abegal S wireless security camera adapts to colored and black&white night vision modes.
Catch the Face: With AI face recognition tech, this outdoor security camera analyzes a visitor's face and stores it in the cloud immediately. If the same person shows up again, this wifi camera recognizes and marks them on the video. The security camera also has 5 levels of motion detection sensitivity that you can adjust according to your needs.
Battery charge lasts 6 months between charges: This camera comes with a 5200mAh rechargeable battery. Adapting microelectronics circuits tech, this rechargeable battery camera is awakened only when it detects abnormal motion, saving 60%-70% power consumption. That's why this wifi camera lasts up to 3-6 months once fully charged. You don't have to worry about continuously charging it. Only one charge, 6-months of use! (Tips: Fully charge when first use).
100% Wireless, 5mins Installation: In less than 8 minutes, this outdoor surveillance camera can be installed, set up, and ready to use without any complicated procedures. This wireless security camera can be installed anywhere you want with the provided bracket, screw, and 3M sticky in any way you like (stance/wall-mounted). No power cords or network cables are needed, making the outdoor camera installed completely without running any wires.【For waterproofing, it may difficult to open the back cover】
Beyond Outdoor Security Camera:

One camera, multiple working scenes. This battery camera can be used indoor as your baby monitor or dog camera too. Click to Call function allows your children to call you by pressing the phone button on the top. The notifications will be sent to your phone promptly.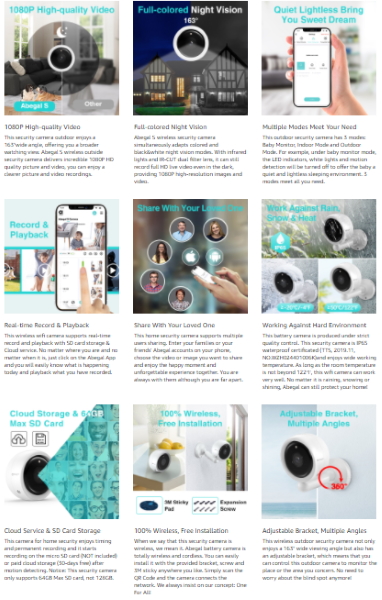 Additional information:
Supports 2.4G Hz Wifi, not 5G

Supports 64GB, Max SD Card

SD Card not included

Supports 24/7 recording
As shown below on the front of the camera, there is the camera lens in the middle and it is surrounded by infrared lights and a passive infrared sensor.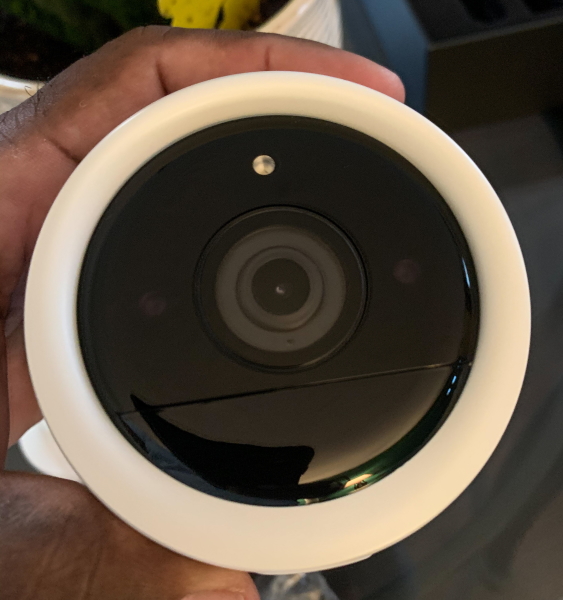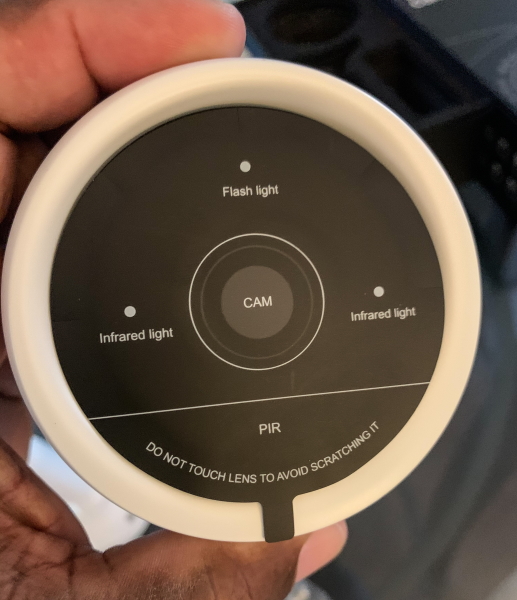 The camera has controls on the top including the release button to open the camera body, a screw-mount on the bottom, and a USB charging port on the back.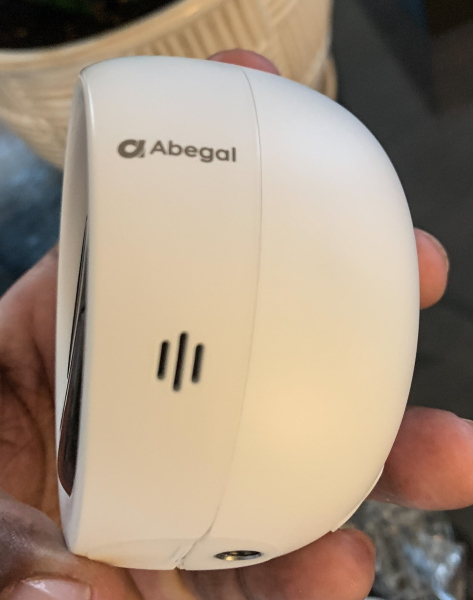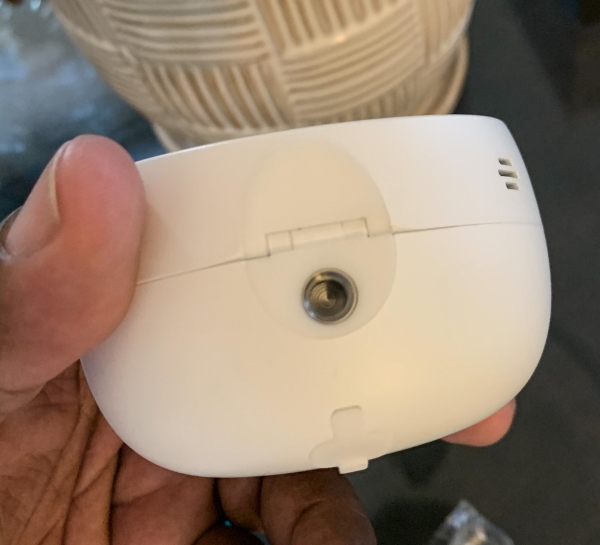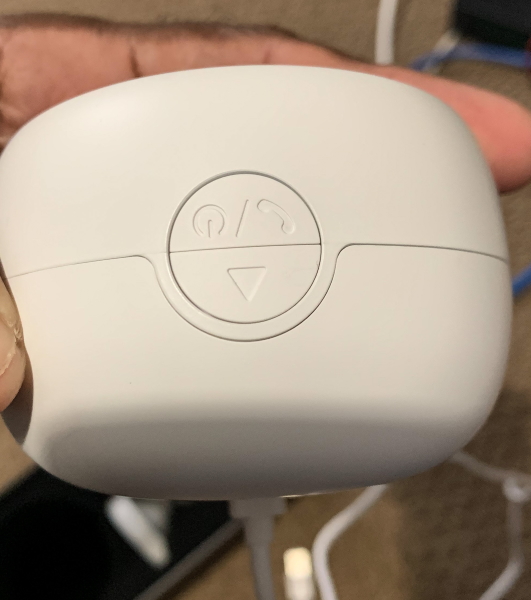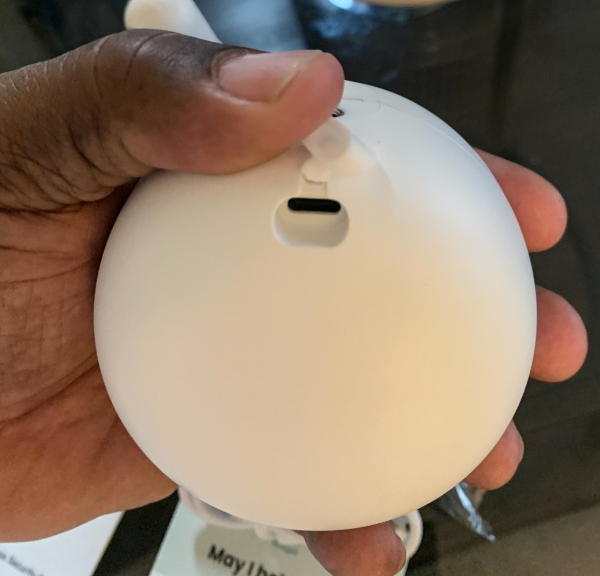 There are mounting holes on the base and a bracket with a screw that attaches to the camera body.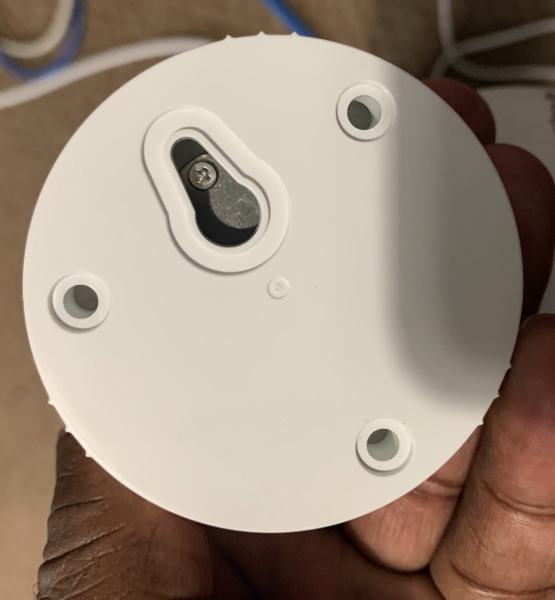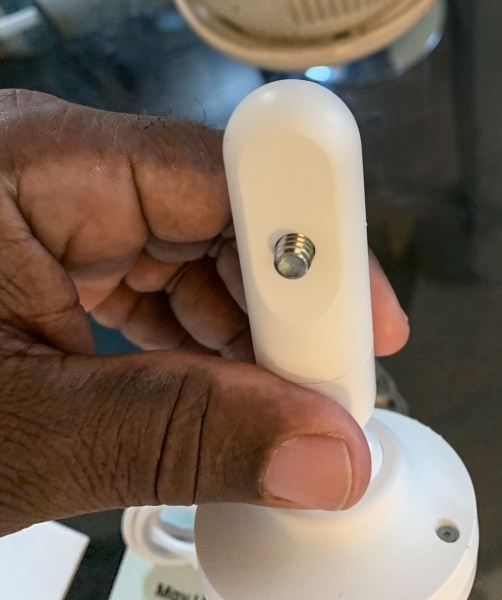 There is a tool included for the specific screws on the camera and bracket.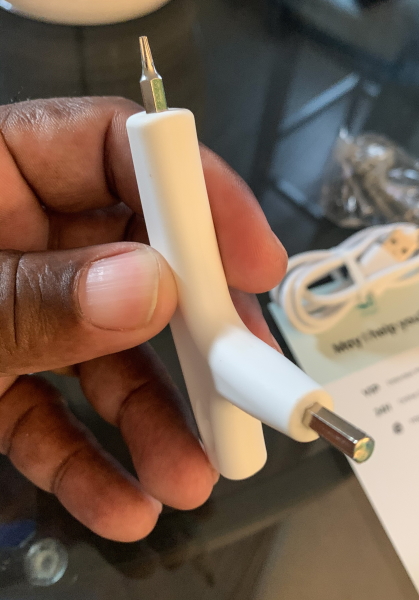 Performance
This camera is very easy to set up and get going. It arrives with a piece of plastic that you have to remove to allow the battery to touch the contacts. When you open the camera there is the battery that takes over most of the inside of the camera and the micro SD slot for onboard recording. I did not use this option since I prefer cloud recording just in case the camera gets damaged or stolen during some criminal activity. Once I closed the camera body. I charged it via its USB port and it was ready to set up via the app.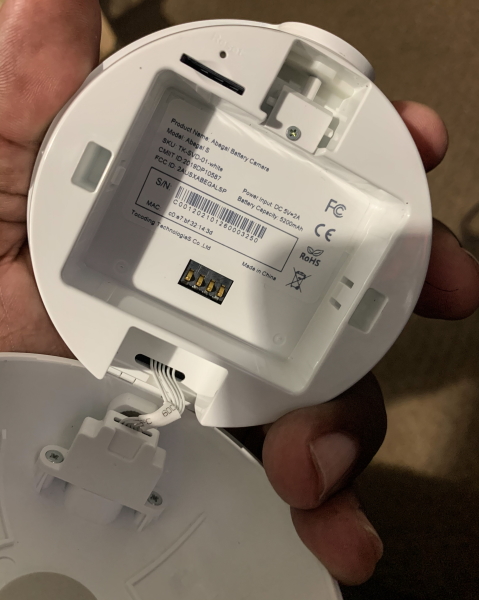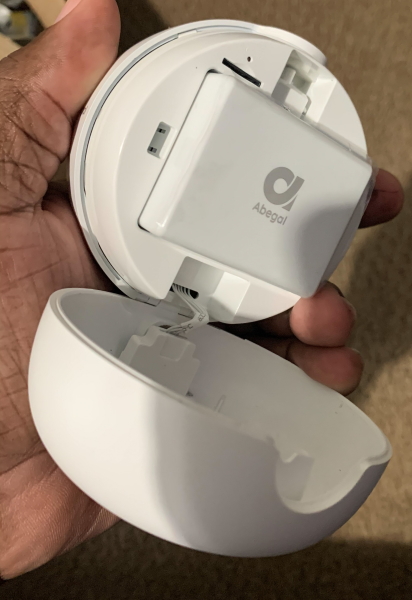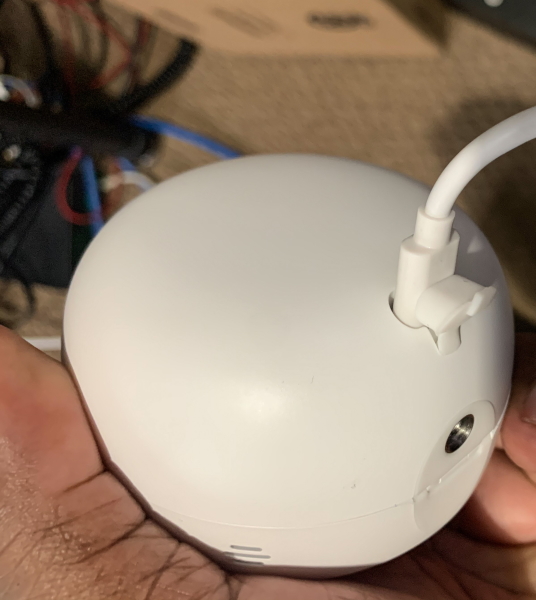 I mounted the base to the side of my garage using screws of my own since I needed longer screws. I then connected the camera and the attached bracket to the base. There is a very small crew that is used to further secure the base to prevent anyone from being able to take the bracket off. This very small screw is attached via the included tool. If you install the camera outdoors, it is important to be very careful with the screw which I think can be easily dropped and will likely be lost if that happens.
Since I installed this camera outdoors, the click-to-call feature is not useable for me. However, I did test it before I mounted the camera and it does work.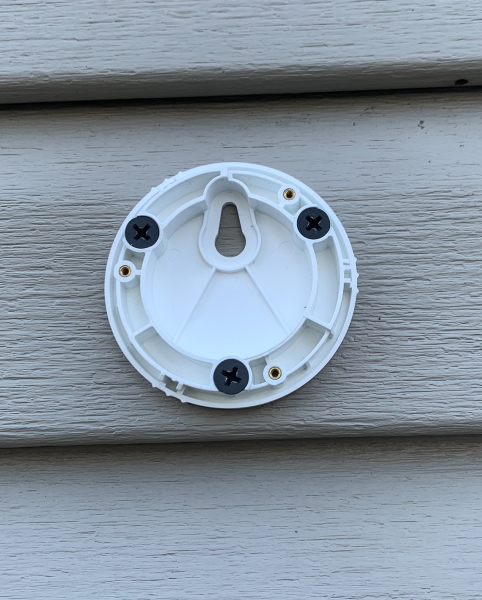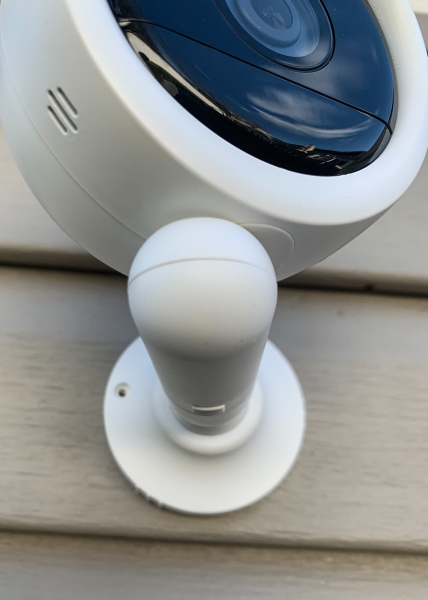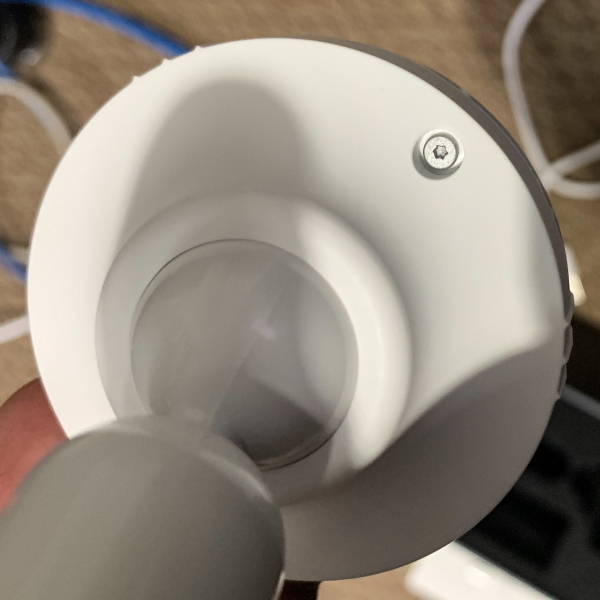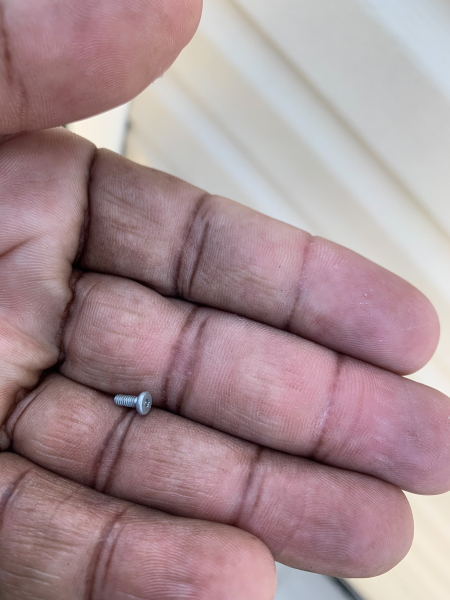 Here is a photo of the camera mounted to the side of my garage.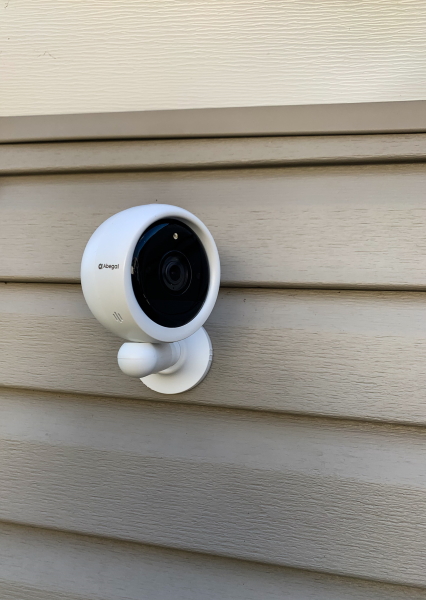 The following are screenshots for the supporting app:
The following are snapshots from the camera from during the day and night: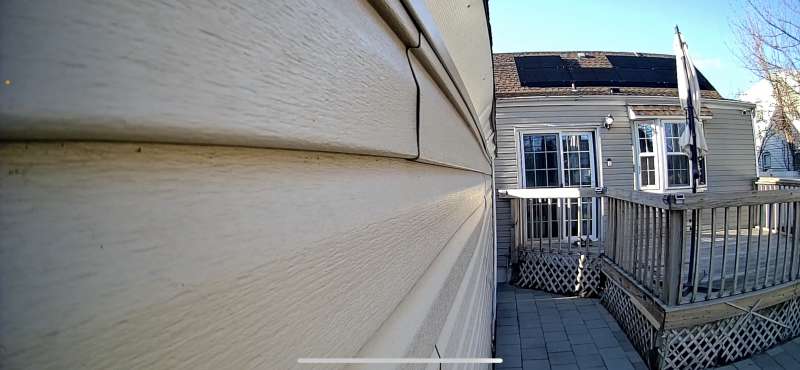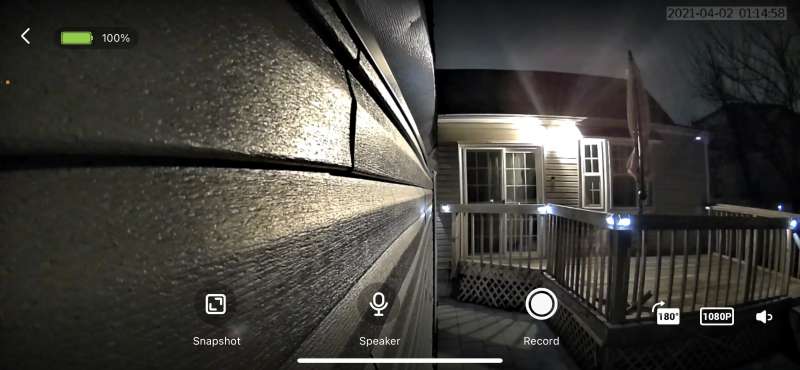 What I like
The compact size
The decent built quality
the included tools
The color night vision
The ease of setup and the reliable performance
The supporting app and the adjustability from within the app
The overall quality of the video
The available option for cloud recording
What I'd change
Add the option to use a solar panel to recharge
Design so that the battery can be removed and charged without having to unmount and remount the camera and therefore adjust the camera angle each time
Final thoughts
Overall, I like this camera for its responsiveness, clear video, and ease of installation. I really wish that I could add a solar panel so that I would not have to remove it to charge. I have 6 other cameras from another company around my home and I am able to charge those via solar panels. IMHO, for the price, I like this camera. Hopefully, it continues to perform well during the summer heat and the freezing winters ahead.
Price: $99.99 (Amazon currently has a $40 coupon that makes it $59.99)
Where to buy: Amazon
Source: The sample for this review was provided by Abegal.