We use affiliate links. If you buy something through the links on this page, we may earn a commission at no cost to you. Learn more.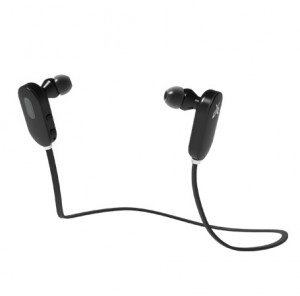 If there's one thing I hate about exercising while wearing earbuds, it's that it's far too easy to accidentally snag the cable on something and yank one or both buds out of my ears.  Bluetooth headphones solve the cable problem, but most Bluetooth headphones are either circumaural or supra-aural, and thus too big and heavy to wear while exercising.
JayBird has brought together the best of both worlds with their JF3 Freedom Bluetooth earbuds.  Designed specifically for active users, the JF3 earbuds are lightweight and sweatproof, and come with a selection of ear tips and secure fit ear cushions to help keep the earbuds seated during your workout.  The right-side earbud features volume and playback controls for devices that support AVRCP, and a microphone so that you can make or receive phone calls without missing a beat.  JayBird claims that the JF3 battery will last for 6 hours of music playback or phone talk time, which should be enough for even the most hardcore fitness regimen.
The JF3 Freedom Bluetooth earbuds are available now for $99 at the JayBird online store.