We use affiliate links. If you buy something through the links on this page, we may earn a commission at no cost to you. Learn more.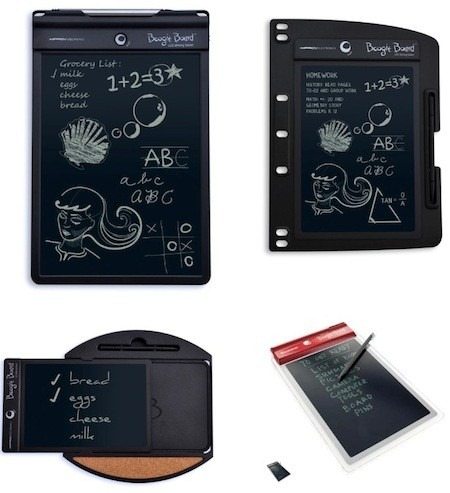 Remember the Boogie Board that Julie reviewed awhile back?  Well it seems that Improv Electronics has updated their Boogie Board line. The new line includes a bigger Boogie Board of 10.5" which will cost $60, a $45  8.5" binder slate, and a Brookstone exclusive $40 slate.
The 10.5" version has added features such as, a built-in stylus holder, a lock button to prevent accidental erase, user replaceable batteries, and a place to loop your charms to give a more customized look to it.
There's a new $20 accessory as well for the original Boogie Board where you can slide it into a cork board style holder.