We use affiliate links. If you buy something through the links on this page, we may earn a commission at no cost to you. Learn more.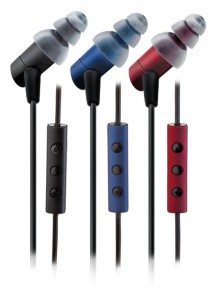 If you've ever worn a good pair of earbuds, you know that the noise isolation that they provide can be a double-edged sword.  On the one hand, it's nice to be able to shut out the chatter of coworkers or other customers in the coffee shop.  On the other hand, shutting out the sound of traffic while you're walking down the street can be a Very Bad Thing.
Etymotic has announced that their hf3 and mc3 headsets will now include a specialized version of Essency's Awareness! app, downloadable from the iTunes App Store (the download is free, registering the earbuds grants you a code to unlock all of the app's features).  The app runs in the background and monitors background noise while you wear your headphones.  When background noise surpasses the threshold you've set, the app will pass the outside noise through to your headphones, and can pause or reduce the volume of your music, or vibrate the phone to alert you.
I've been using the regular version of the Awareness! app on my iPhone, and it's quite nice for what it does; it's just unfortunate that it doesn't work with Bluetooth headphones.
The Etymotic hf3 and mc3 are available now for $179 and $99, respectively.