We use affiliate links. If you buy something through the links on this page, we may earn a commission at no cost to you. Learn more.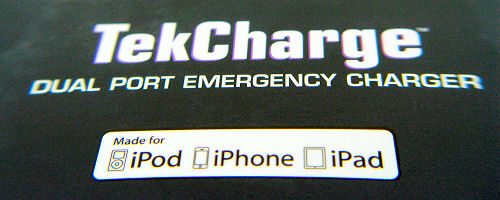 When it comes to your device's battery having a portable charger around in an emergency is a great battery saver. But when that battery charger is capable of charging two devices at a time, well then, it becomes a lifesaver.
For someone like me who constantly uses two cellphones, having a battery charger is a necessity. I can't tell you how many times I've been on a cellphone and I start to hear a beep that lets me know that the battery level is low. And using features on the phone such as GPS, Bluetooth and Wi-Fi can be a real battery hog. Fortunately, there are portable battery chargers but what happens when you have two devices and only one charger? Well, that's where the TekCharge from Tekkeon comes in. With it's dual USB ports it can charge two 5 Volt devices at a time.
The TekCharge MP1860A has a 4,400 mAh rechargeable Lithium Ion battery cell so it can hold a good amount of charge for two devices and extended hours for one device.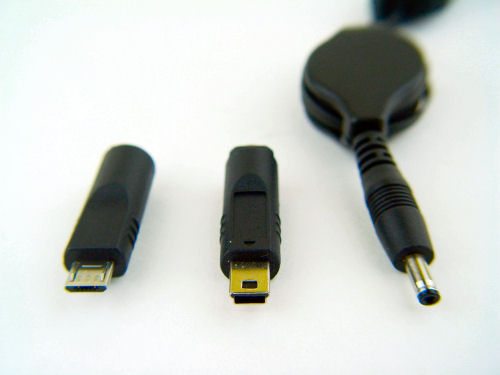 The MP1860A can provide output power from as less as 100mA to as high as 2.1A  It  uses a retractable USB cable with an interchangeable tip to switch from a MiniUSB to MicroUSB. It also comes with an Apple Dock connector for iPhones, iPods and iPads.  (My iPod was MIA at the time  of this review so my picture doesn't have one shown.)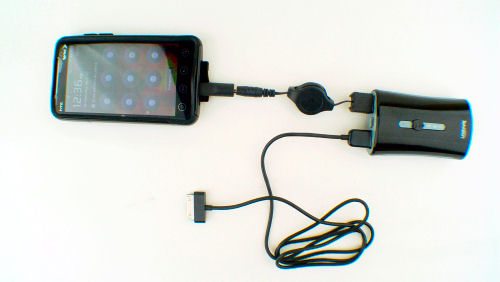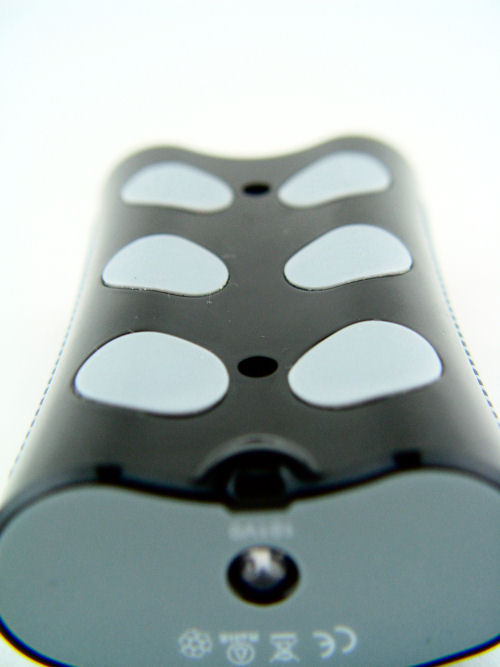 The TekCharge feels pretty solid and lightweight. It is small enough to fit into a purse or small bag without any bulk.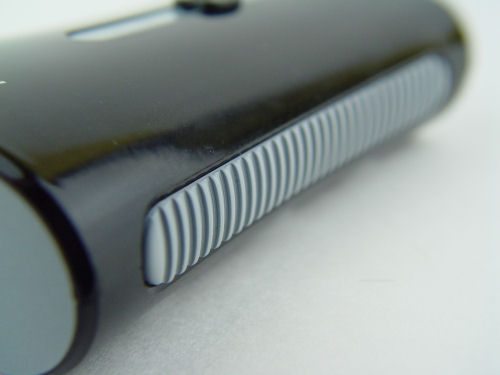 It also has small ribs on the sides for a secure grip and has these circles on its back which have a slight stickiness to it. So, having the TekCharge on a slanted table or even a car dashboard  the sticky circles would prevent it from doing a lot of sliding around.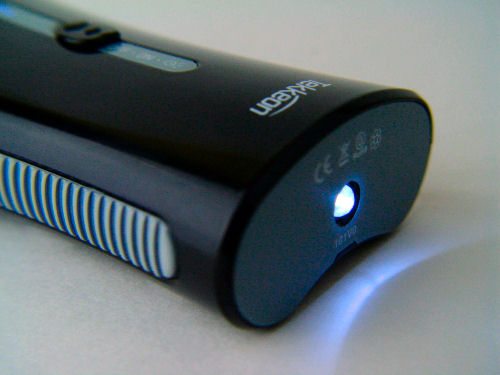 Tekkeon has included a flashlight in the TekCharge which is a nice little add-on.  Basically, it is an LED light which gives off a surprisingly decent amount of  illumination. Nice to have in an emergency.
According to Tekkeon, the MP1860A can provide an iPhone up to 80 hours of audio playback, up to 20 hours of video playback, up to 14 hours of talk time and up to 20 hours of internet use on Wi-Fi. For an mp3 player, it can provide up to 50 hours of audio playback and for a Mobile phones and Smart phone between 14 and 18 hours of talk time. For e-readers, such as a Kindle or Nook,  it can power it for up to 20 days. To me these were pretty impressive figures considering some other portable battery chargers I have used in the past didn't hold a charge as close to these numbers.
And when I used  this charger with my HTC Evo and an HTC Touch Pro2 together the MP1860A held a substantially long charge. The only thing about that was that I had to use the USB from my EVO with the charger because although it comes with 2 tips (one for a MiniUSB and one for MicroUSB) there is only one retractable USB. But no biggie. Lots of  newer cell phone's wall chargers are coming with detachable USB cables so shouldn't be a need to go and buy a separate USB cable.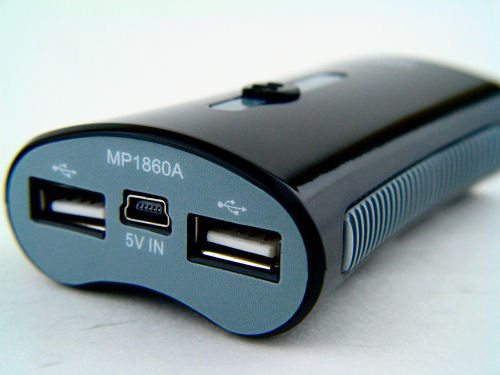 The MP1860A is charged using the same supplied USB cable. However, the MiniUSB is plugged into the MiniUSB port on the charger and then the USB end is plugged into a supplied wall plug. The wall plug gave me a little difficulty in opening it to expose the metal prongs. It was a struggle to use my finger to flip it open. It would have been nice to have some kind of tab or something to help flip it open since it sits flush against itself. But that's not a deal breaker.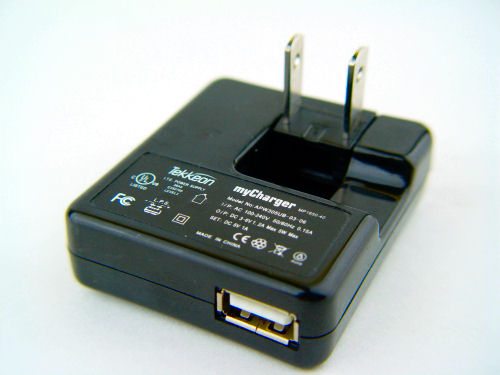 For such a small battery charger that has a big charge that can last for hours, the TekCharge MP1860A from Tekkeon is a fantastic portable battery charger which can add extra life into your iPods, iPhones, MP3 players, Smartphones, e-readers, video game or any other Mini/MicroUSB devices and more.
The TekCharge MP1860A weighs 4.5 oz and is 3.5 in. x 2.1 in. x 1.1 in.
It goes for a MSRP price of $69.95.
Product Information
Price:
$69.95
Manufacturer:
Tekkeon, Inc.
Pros:

Portable, small size.
Powers and chargers many various devices.
Included LED flashlight.
Lightweight.

Cons:

Wall plug can be slightly difficult to flip open.
Only one retractable USB cable included.