We use affiliate links. If you buy something through the links on this page, we may earn a commission at no cost to you. Learn more.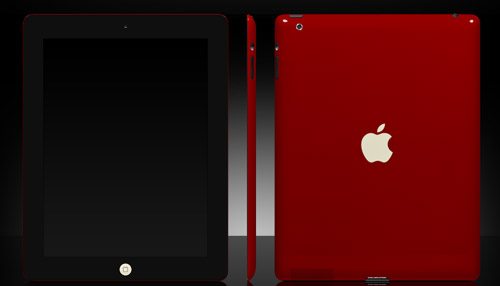 Colorware is now enabling you to personalize the color of your fancy new iPad 2. ColorWare's coloration process allows you to customize your iPad 2 however you want: coloring the Apple logo, back panel, and/or the front home button with their extensive palette. This is a permanent, polymer-based coating that looks great and (supposedly) lasts a very long time.

Colorware has a wide variety of colors, looks (solid, metallic, and pearl) with the choice of gloss and SoftTouch finishes. You can either buy an iPad 2 straight from the company already colored for $900 (16gb) or more for higher capacity and/or the 3G versions. Or if you already have an iPad 2, you can send it in and pay $400 (and up) for just the coloring process.