We use affiliate links. If you buy something through the links on this page, we may earn a commission at no cost to you. Learn more.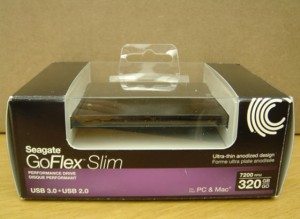 Adding more storage capacity to a desktop or laptop computer used to involve having to take the computer apart and adding in the extra drive, not to mention on some computers the pain and frustration of getting to the drive to remove it. Not so anymore with all the external drives coming out on the market that utilize the ever popular USB connection. Just plug the external drive into an available USB port and you have instant disk space that you can take anywhere you need to go. Portable hard drives are a necessary requirement in today's demanding world. I carry one with me everywhere I go. This allows me to take my personal computer data with me to any computer.
External drives come in many different flavors to choose from, ranging anywhere from 100 GB to 300 + GB. The Seagate GoFlex Slim USB 3.0 + USB 2.0 320 GB Ultra Portable Hard Drive is lighter than any drive I have seen at this capacity, the drive is so small and thin, about the thickness of a #2 pencil, and easily fits into your pocket for ultra portability. This drive is only offered in 320 GB as of now and I am not sure when other sizes will be available. I am a huge fan of Seagate drives their reliability and performance are just a few of the reasons I stick with them when buying a drive.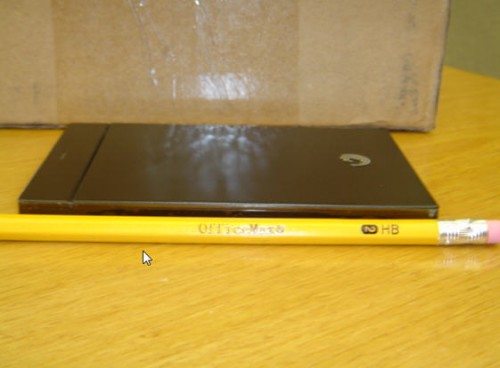 Available in 320 GB only, this drive comes in a nice black anodized finish that compliments any computer work area. Also included in the package is and backup software with encryption that is pre-loaded on the drive, quick start guide and an 18-inch USB 3.0 cable.
Hardware Specs
7200 RPM
USB 3.0 plug and play connectivity for up to 10x faster transfer speeds, USB 2.0 compatible
Height: 124mm (4.91 in)
Width: 78mm (3.07 in)
Length: 9mm (.354 in)
Weight (typical): 160g (.356 lb)
This drive is truly plug and play, with no port for an AC adapter or power button to mess with.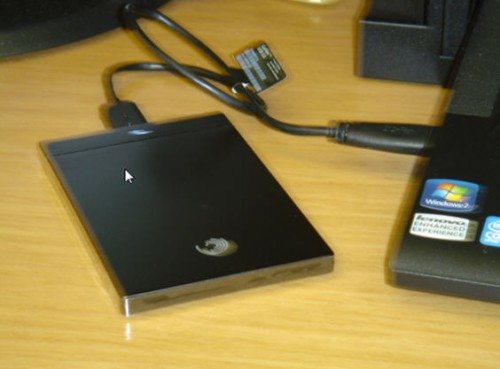 The included USB cable is the only connection you will need, just plug the cable into the back of the drive and the other end into your computer and the computer will recognize the drive and install necessary drivers for it. You will know it is connected and ready to go by the small rectangular light blue led light on the end of the drive.
The drive is pre-formatted for NTFS and is ready to go with 297 GB of storage ready for you to start dragging and dropping files onto it. You can re format the drive to FAT32 if desired. The drive can also be used on a MAC computer with the included NTFS driver for MAC preloaded on the drive. This driver offers seamless interchangeability between PC and MAC without performance loss or reformatting. The I/O interface between the drive and the computer is impressive, even though I could only test the drive with USB 2.0. I ran a few tests to show the speed of the drive:
All testing done was with 3.84 GB MPEG-4 file, this test was performed 3 times with an average speed taken for each:
• 2:30 copied from drive to PC
• 3:22 copied from PC to drive
All testing done was with 2.01 GB MPEG-4 file, this test was performed 3 times with an average speed taken for each:
• 1:43 copied from PC to drive
• 1:20 copied from drive to PC
The preloaded Seagate Dashboard software that comes pre-installed on the drive gives you a quick glance at how much free space you have available on the drive and also has a link to the included Memeo Sync and Premium Backup software.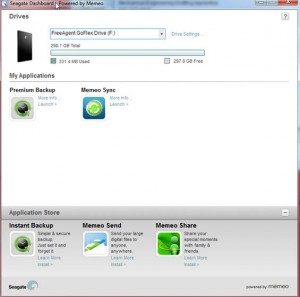 The included Memeo Sync software allows for quick and convenient file synchronization to make sure that you always have the latest files on hand.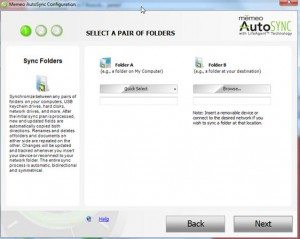 The Memeo Backup Premium software allows for a one click backup of all your files from your PC to the drive with powerful backup encryption.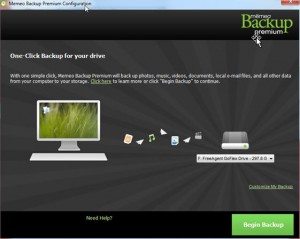 The included software does a great job of backing up your computer, allowing for a convenient way to restore your computer to a previous state if it crashes. The drive itself has a nice feel to it, it is one of the smallest drives I have seen, extremely quiet, does not get hot while running, it does get a little warm, but like all electronics that is normal operating temps. The drive gives you all the portability you will ever need and can easily be carried in your pocket or in your gear bag for quick access.  I like the fact that this drive is extremely quick in accessing my important data.  Seagate has always been out in front when it comes to technology, this drive is sure to please most with its very small footprint to its generous size of storage capacity.  Hopefully Seagate will have this in more GB sizes soon.
Product Information
Price:
$99.99
Manufacturer:
Seagate
Pros:

• Rugged
• Quiet
• Plug and Play
• Fast transfer speeds
• Interchangeable for PC or MAC
• Light and compact

Cons: