We use affiliate links. If you buy something through the links on this page, we may earn a commission at no cost to you. Learn more.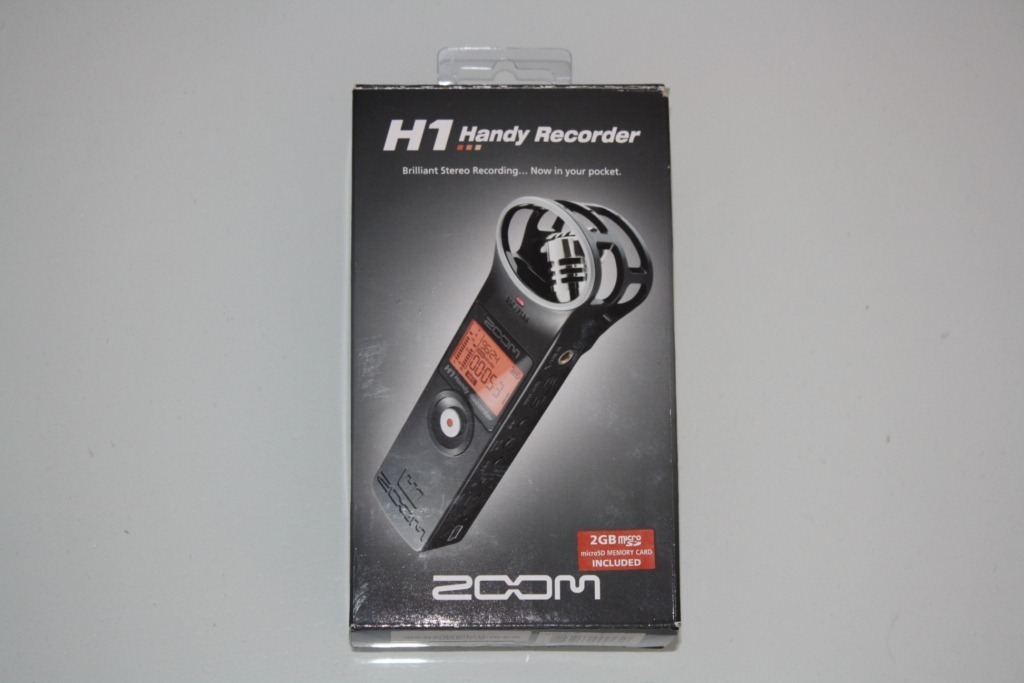 Recording microphones are common place these days.  They are on our phones, iPods, mp3 players and even on pens.  But usually these microphones don't result in the best audio quality from their built-in mono microphone.  That's where Samson's Zoom H1 Handy Recorder comes in.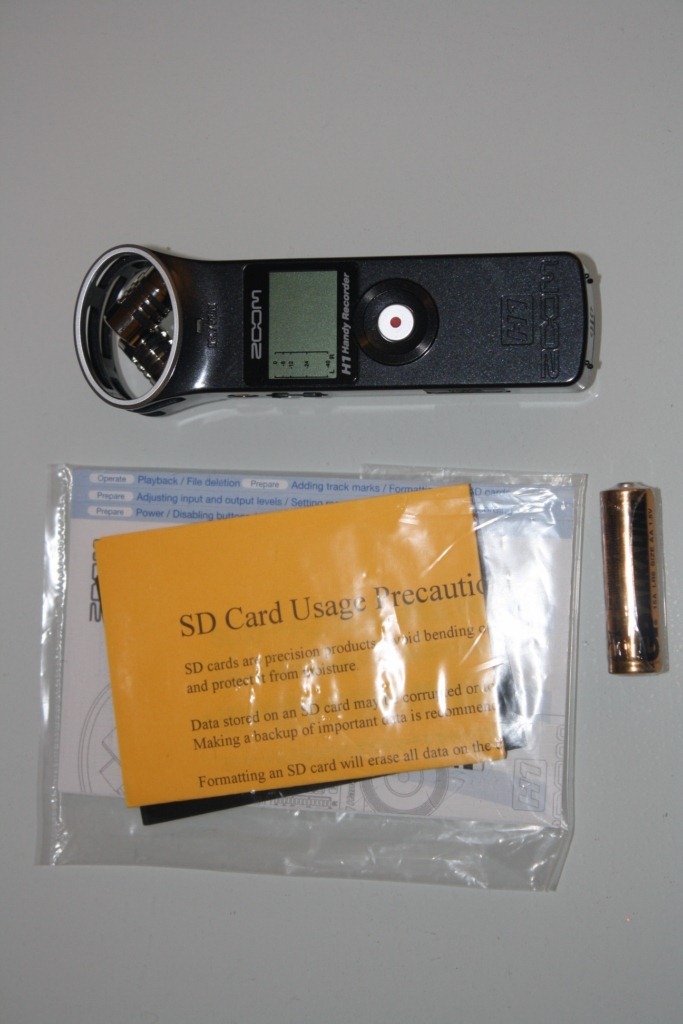 The package includes the Zoom H1 Handy Recorder with a preloaded 2GB microSD card, a AA battery and instruction manuals.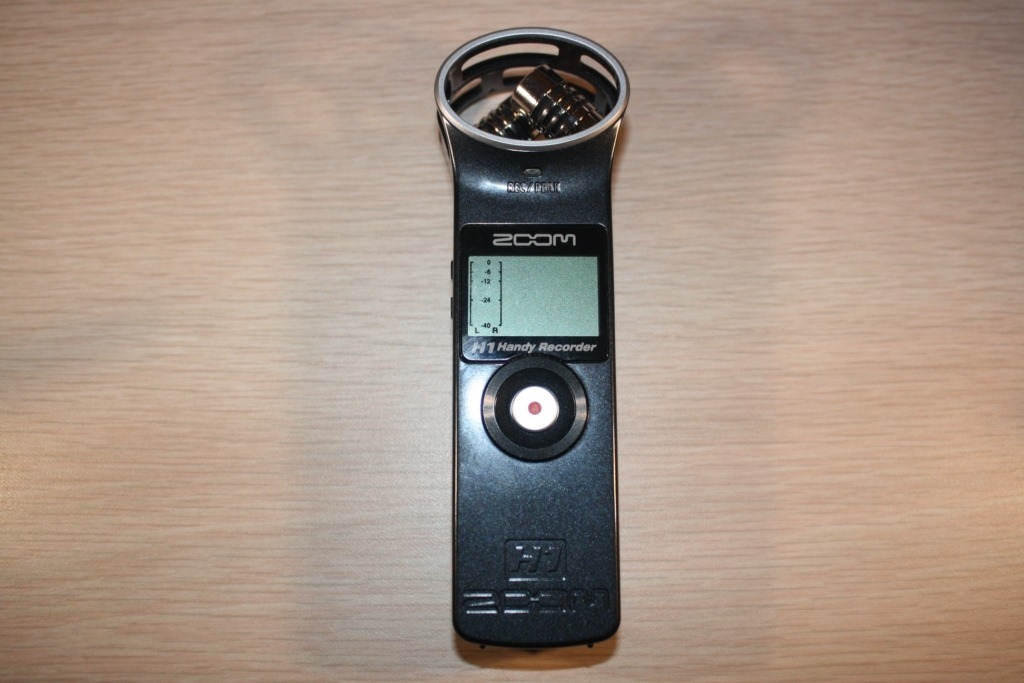 The Zoom H1 is made of plastic and feels extremely lightweight.  It has a professional look but it does feel like a toy.  There's a slight creaking when being lightly twisted or held tightly.  We will go into that later on in this review.  On the front of the device is a single record button and the display.  And you might be able to see a rec/peak LED light on top of the display which comes in very handy since it will start flashing when the input source (mic or line-in) is above the recommended recording level.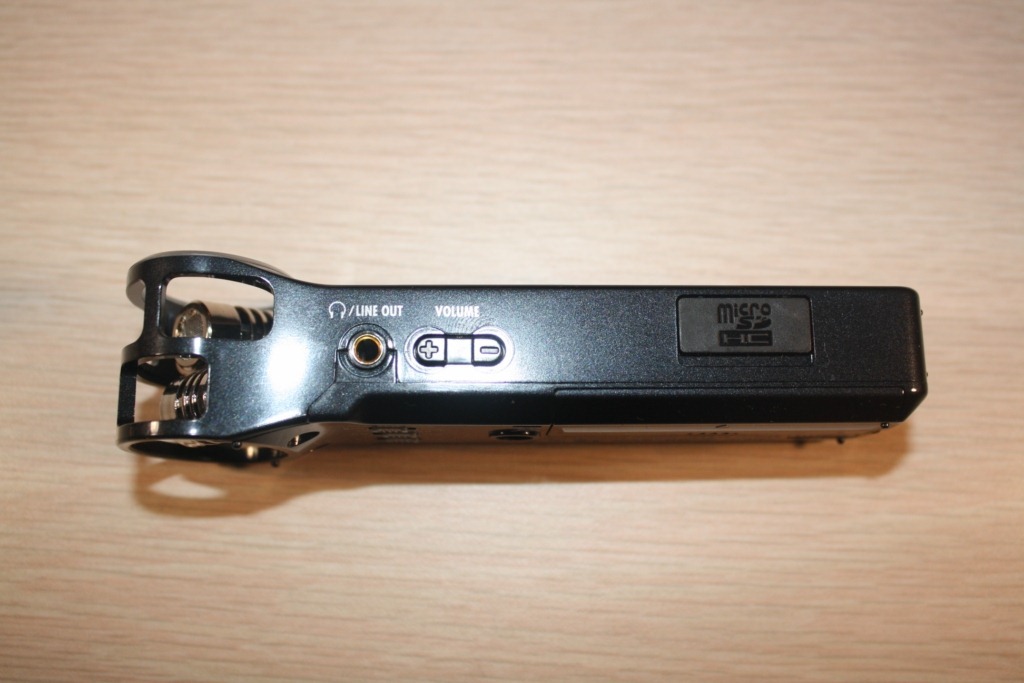 On the left side are the 3.5mm line-out, volume buttons and the microSD card slot.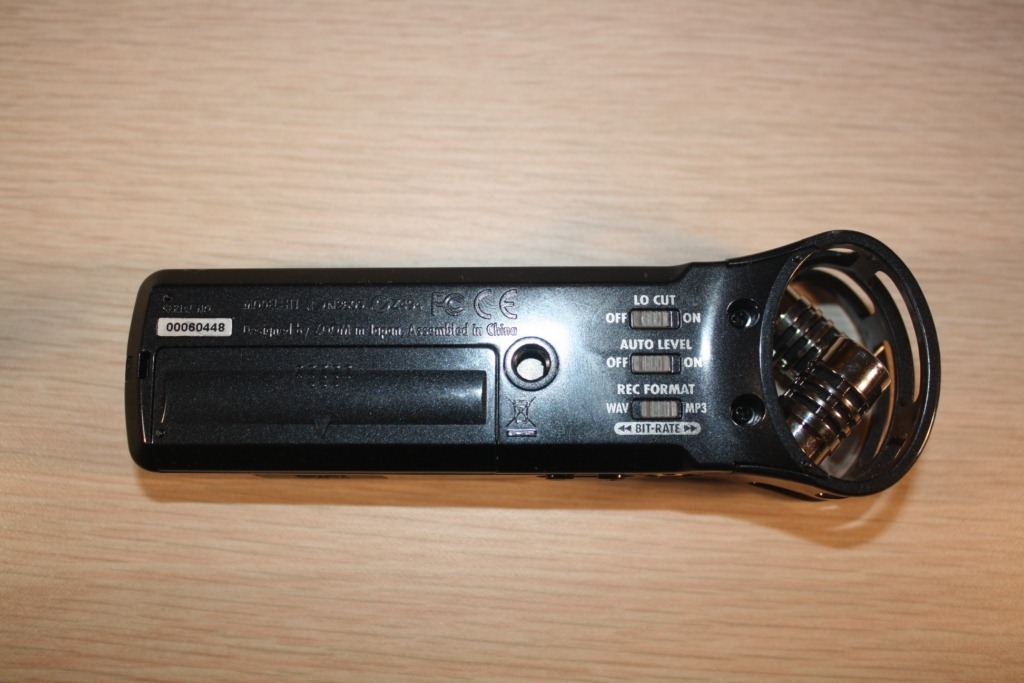 On the back are the lo-cut, auto level and file format switches.  There's also a standard tripod mount and the AA battery compartment.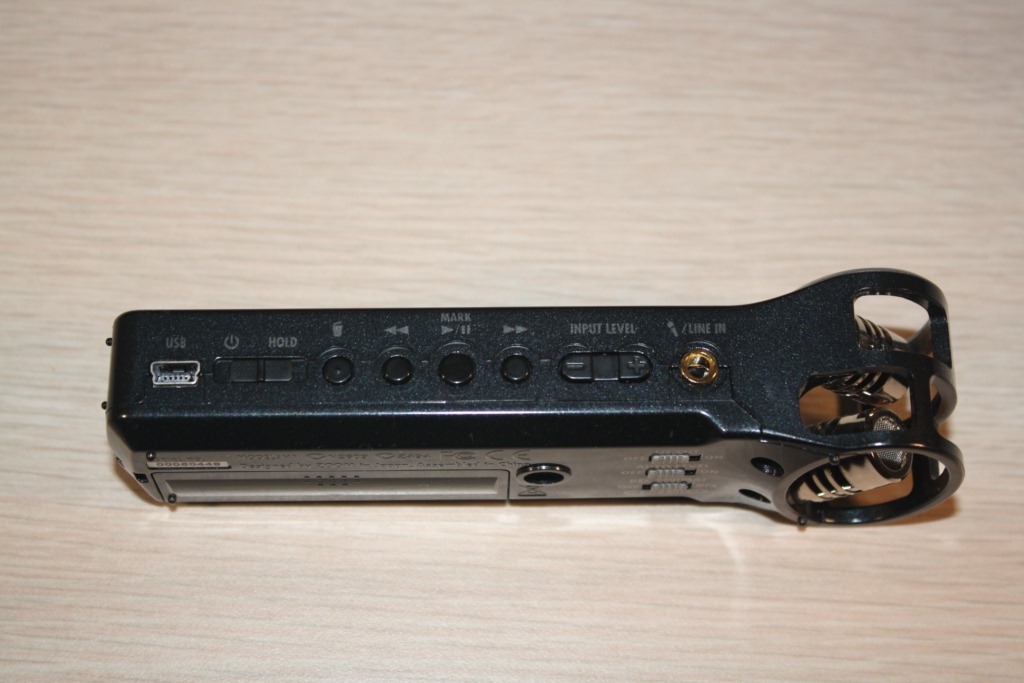 On the ride side are the 3.5mm line-in, input level, forward, play/mark, rewind, delete and power/lock.  There's also a mini usb port for transferring the recordings to the PC or MAC.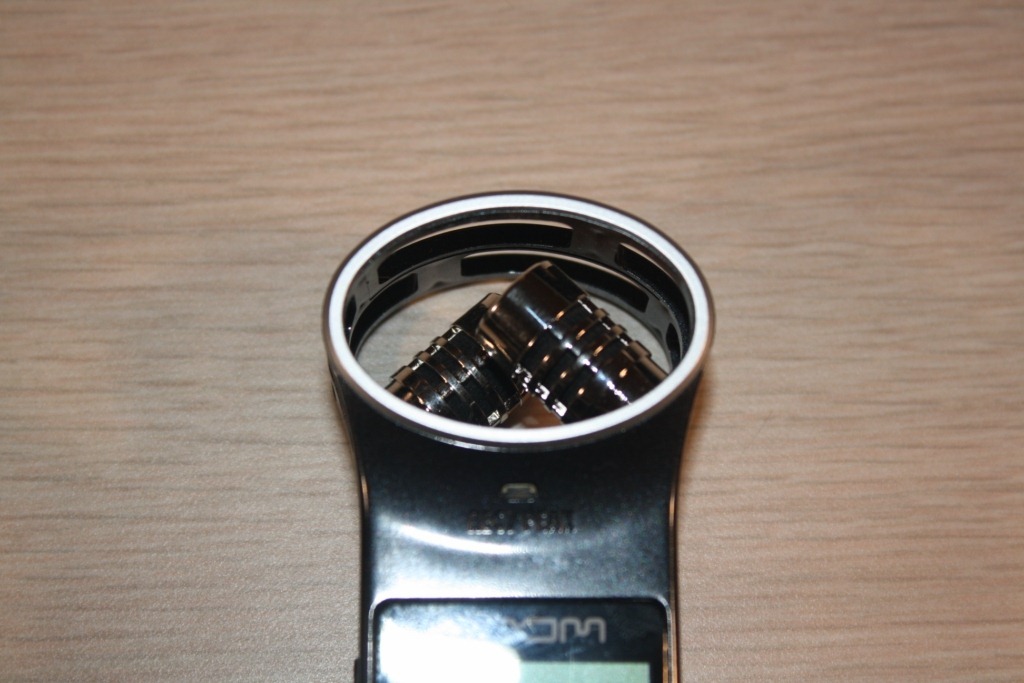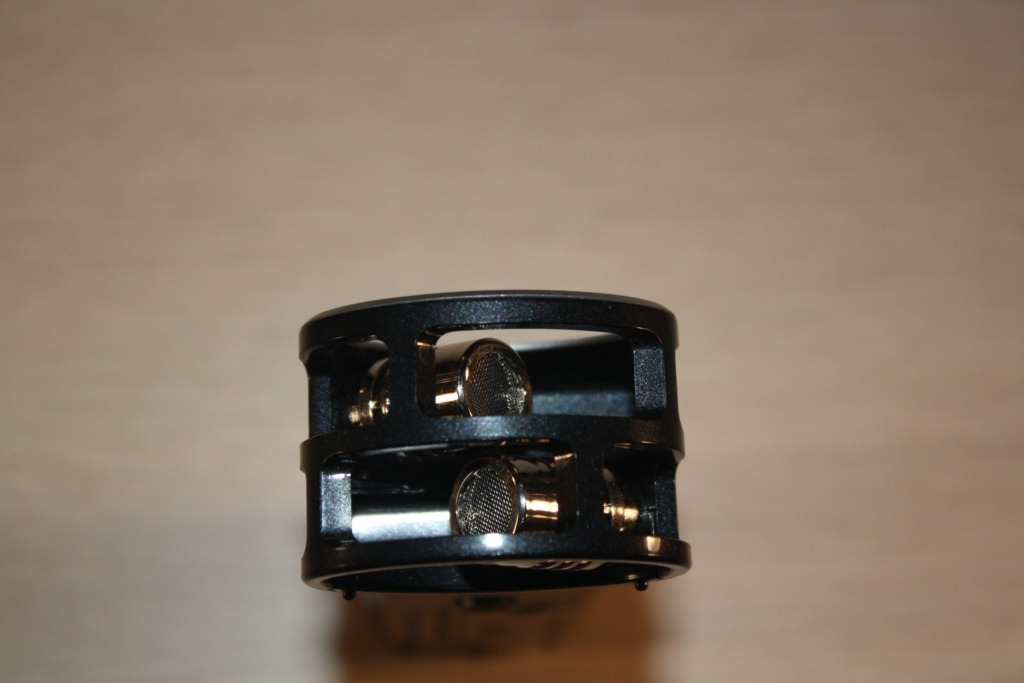 The most important part of any type of recorder is of course the microphone.  The Zoom H1 has stereo X/Y microphones on the top surrounded by a plastic cage which is used for adding in a windscreen.  The H1 has an optional accessory pack which includes the windscreen, AC adaptor, USB cable, mini tripod, padded case and a mic clip adaptor.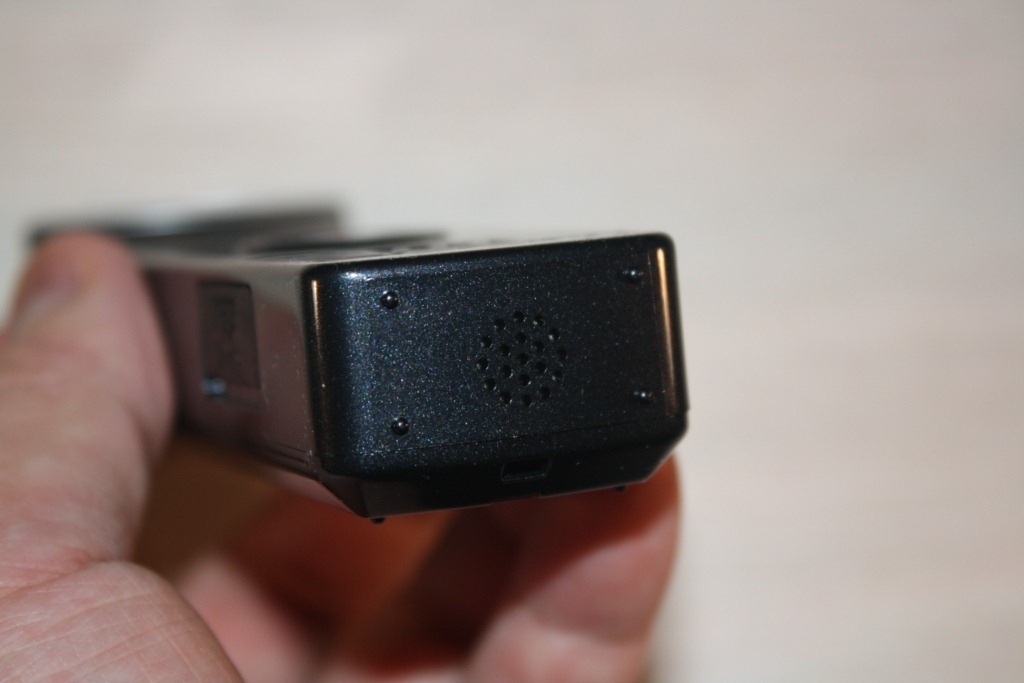 On the bottom is a small speaker which doesn't play as loud as I hoped for.  The speaker is fine for a small quiet room but it surely isn't loud enough to hear in a convention hall.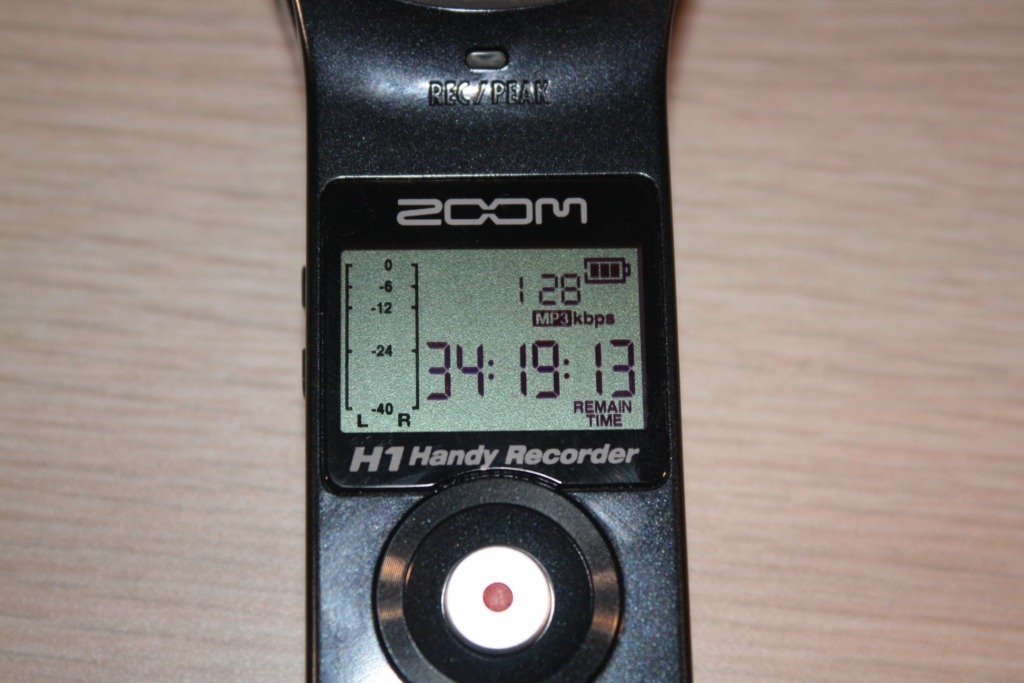 The display shows the input levels, remaining recording time, file format and bitrate.  The Zoom H1 records Broadcast WAV (BWF) at 96kHz/48kHz/44.1kHz at 16-bit or 24-bit and MP3 from 48 to 320kbps.  A single AA battery lasts for 10 hours of recording time.
Samson Zoom H1 Basic Product Overview
Now for the actual audio test.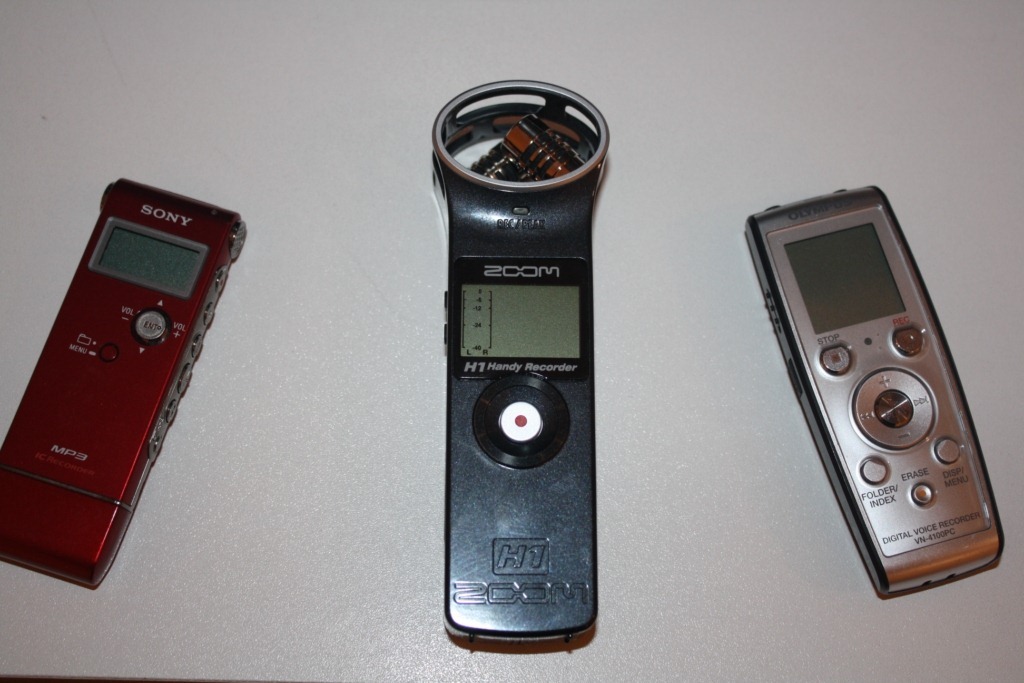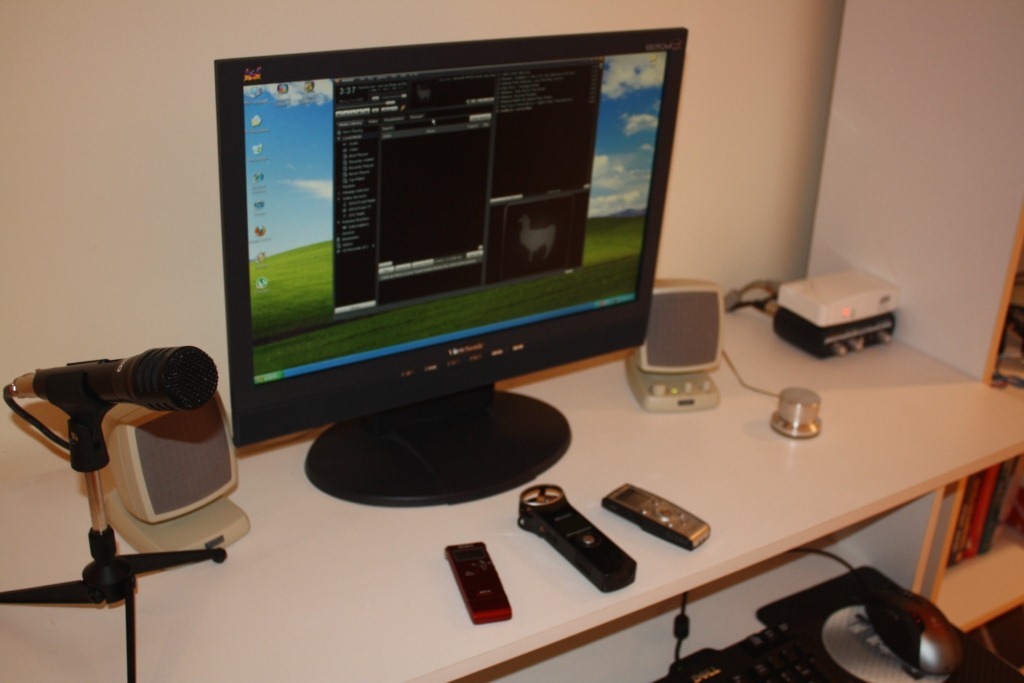 I used 3 recorders: Sony IC Recorder, Samson Zoom H1 Recorder, and an Olympus Recorder.  I also used a Kodak Playtouch for a video demo audio from portable camcorder.  All audio samples are taken on their highest bitrate setting.  All the recordings are done in a soundproof room.  The speakers are playing at the same volume for all the recordings.  There has been no post editing of the audio and video.
ZOOM H1 ZOOM-H1-audio
Sony Sony-audio
Video and audio source direct from Kodak Playtouch
I would like to upload the audio sample from the Olympus recorder but it's way too distorted and fuzzy to even give a good comparison with the Zoom H1.
In my opinion, the Zoom H1 does a pretty good job at providing a stereo recording experience.  It did provide a far better recording verses the Sony and Olympus recorders but only a little bit better than the recorder on the Kodak Playtouch.  The Zoom H1 is far from a professional recorder that you might use at a concert show, but it's perfect for the amateur recording for a blog or press conference.  It's priced at $99 from B&H.