We use affiliate links. If you buy something through the links on this page, we may earn a commission at no cost to you. Learn more.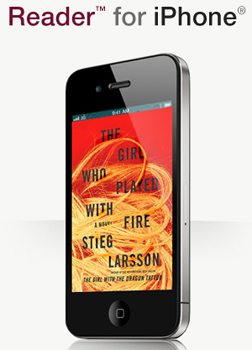 A few months ago when Sony released their latest generation ebook readers, they also announced that they'd be releasing a Sony reader app for Apple iOS devices.  This surprised me for a couple of reasons.  First, Sony is a hardware company that produces ebook readers, so they only have the ebookstore to support their hardware.  (Just the opposite of Amazon, in other words.)  Second, the app for another hardware platform indicated to me that Sony intended to support their ebookstore.  This made me happy because I have bought literally hundreds of books from the Sony ebookstore, and I wanted to know I'd have something to read them on should the Sony ebook readers fade away from the marketplace.  I've been waiting for several months now, and the messages announcing the upcoming app seemed to be less vague.  A release date was announced, then extended
My hopes were raised recently when Sony announced the availability of the Android version of the reader app.  They promised the iPhone/iPod version would be available soon.  I checked daily to see if the the Apple version was ready.  Yesterday, I was thrilled to see their announcement page had changed – until I read what it said.
It seems Apple has tired of companies selling things without Apple getting their cut of the profits.  To prevent paying Apple 30% of the selling price for their books, Amazon didn't sell books in the Kindle app.  Instead, you were switched to a webpage to search the bookstore and purchase books, then you went back to the Kindle app and downloaded the book.  Apparently Sony was planning a similar approach – purchase the books outside the app, then download them.   Sony announced that Apple had not approved their reader app. They are apparently trying to reach an "equitable resolution but reached an impasse at this time".
So, there will be no Sony reader app for us for now.  I wonder what this new approach will mean for the Kindle app on Apple iOS devices?