We use affiliate links. If you buy something through the links on this page, we may earn a commission at no cost to you. Learn more.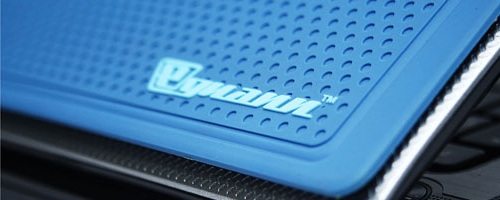 Eguann offers something rather unique for your laptop- 3D skins featuring a pattern carved into a scratch-proof, water-resistant rubbery skin! There are several plain and patterned options, many with a military theme.
I asked for what looked like a black random pattern and a red 'dot' pattern that reminded me of LEGO. They arrived in a flat envelope that had been rather beaten up on its overseas travels from Malaysia. The instructions were printed right on the packaging. Remove one side of the adhesive film, apply to the back of a skin, trim the skin along the guidelines molded in, peel the other backing off, and apply to your laptop.
Easy enough to follow. The skins themselves feel somewhat like rubbery placemats. Thin enough to be quite floppy, but having some weight to them. The black skin's 'random pattern' turned out to be a repeated pattern of rifles and pistols, which is actually quite clear in the closeups on the site and fits with the military theme elsewhere on the site. I'm not sure how I missed it. The red skin looked exactly like I thought it would.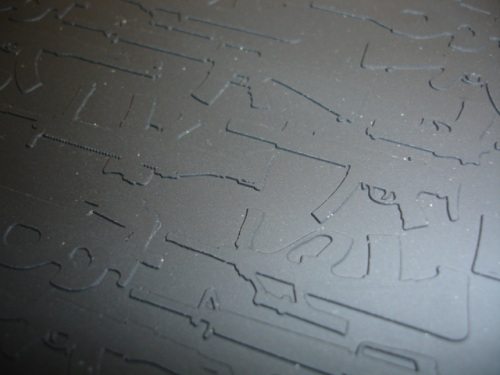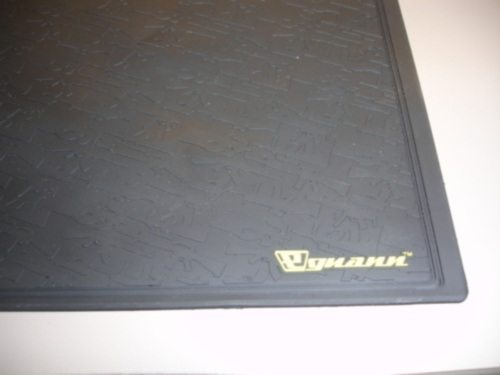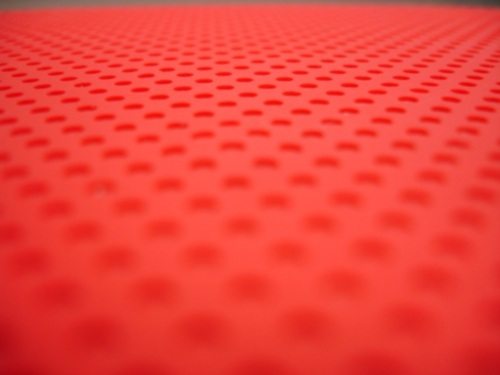 Applying the backing to the skin was easy enough. Trimming the skin to fit was a bit more of a challenge. The site claims it will fit any 13″ to 14.1″ laptop, and I knew my 14.5″ HP would be a bit on the outside edge of the envelope, but what really struck me was that the skin's corners are much more square than my laptop's rounded corners. Unless I used the innermost guidelines, I would have to trim the corners oddly to get a fit. There is also no provision made for things like the glowing HP emblem on my model. Ff you make any such mods, it will be obvious that it was not part of the original molding.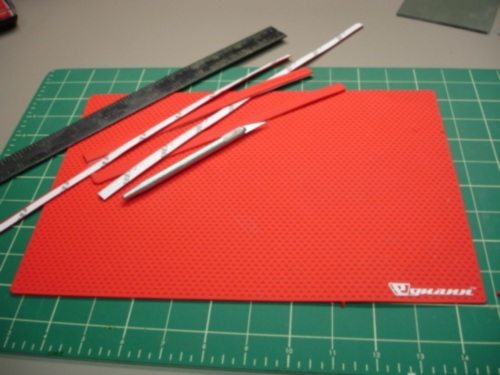 So far, so good. Let me share two tips that do not appear on the instructions: first, as you apply the film, burnish it out a lot as you apply it. Next, aggressively seek out and pop any bubbles you can find between the film and the skin! I applied the adhesive pretty carefully and still ended up with what seemed like hundreds of bubbles of varying sizes. If not corrected, these become visible bumps on the applied skin.  Frankly, this step ended up really irritating me.
Once cut and smoothed, applying it to the computer is easy enough, and the adhesive is low-tack enough that you can remove and reposition it if needed.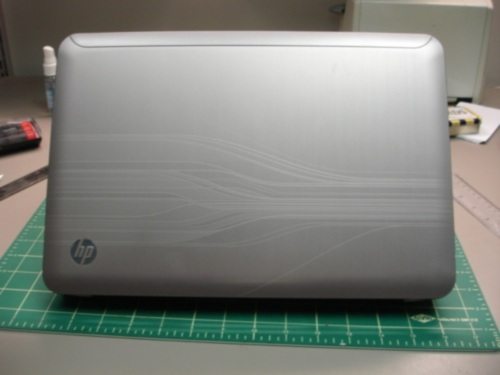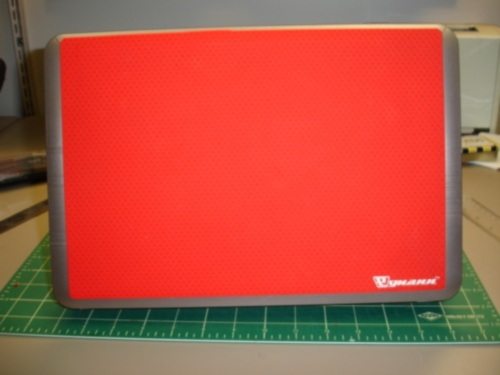 I like skins. I have used them on several of my devices, but I really don't like these. The big logo, the problems with air pockets in the film, the corners, and the 'rubber pad' look of them rather bothers me. I also feel like they were designed by someone with an engineering background, but not as much of an artistic background- some more artistic designs (and perhaps a newer, smaller logo) would be very interesting. I would love to see what they could do with things like a 3D tattoo pattern, or the 'bubbles and swirls' patterns so often seen lately. I am also enough of a nerd that I keep looking for a skin that makes my laptop seem like it was issued by the Federation of Planets and a 3D skin might do that perfectly (Star Trek-like badge surrounded by circuitry or blueprint images if the designer reads this and is interested in my ideas!)
On the other hand, they are tough, do not add a lot of weight, and would protect your computer's lid nicely from the daily dings without showing the abuse.
It is admittedly a bit unfair to use a skin on a laptop bigger than the skin is designed for, but the final fit of the skin has nothing to do with my decision to not keep it on my computer. By the way, they come off easily and cleanly. Another positive element.
I do like the overall feel of these skins and keep touching them. As a very amateur magician, these would make nice 'close-up pads' (mouse-pad-like surfaces that make some trick moves easier and helps with presentation by offering a sort of stage), and other things. I'd bet there are some other great uses for these waiting to be discovered.
Product Information
Price:
$39.90
Manufacturer:
Eguann
Requirements:
Pros:

Tough
Easy to apply
Interesting appearance and feel

Cons:

Air bubbles can get caught in film
Corner radius of laptop will affect fit and looks
Large logo