We use affiliate links. If you buy something through the links on this page, we may earn a commission at no cost to you. Learn more.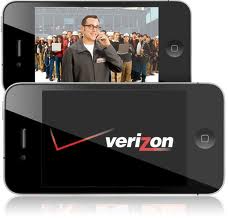 It's all over the internets that tomorrow is the day that Verizon will finally announce that they will be offering the Apple iPhone 4 on their network. It seems like Verizon customers and disgruntled AT&T customers ready to jump ship have been waiting for this day to arrive ever since the original iPhone was unveiled back in 2007.
As a former member of the disgrunted AT&T group, I count myself among the people that have been anxiously awaiting the arrival of the iPhone on a a more reliable carrier. I actually dumped my iPhone and AT&T back in September and have been happily using a Motorola Droid X running Android. There in rests my problem… Even though I continue to miss a lot of things about the iPhone, I have been surprisingly happy with Android. So now, I'm not so sure I really want to jump back. At least right now.
Although I will most definitely get my hands on a Verizon iPhone to review, I will probably not buy one when they become available because I will have to pay full price due to the face that my 2yr contract started last September. I think the best move for me is to wait for the iPhone 5. But that's me. What about all of you? Will you buy the Verizon iPhone right away? And are those of you currently with AT&T planning to leave?