We use affiliate links. If you buy something through the links on this page, we may earn a commission at no cost to you. Learn more.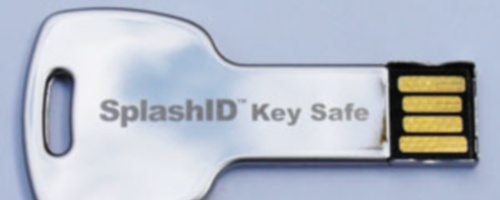 Lots of passwords and private information? Use a lot of different computers? Having trouble keeping them all straight and secure? Splashdata's SplashID Key Safe may be your solution!
The Key Safe is a key-shaped USB thumbdrive with a dedicated copy of SplashData's SPlashID 5 on it. We've reviewed older copies of Splash ID here and here. The key itself is about the same size as a regular key and should fit on a keyring well. It also seems reasonably durable. It can hold about 2Gb of data, and the native program only takes up about 17Mb, including a sample database.
When you plug the Key Safe into your Windows XP or better or Mac 10.4.11 or newer machine, you are taken through a quick set up to set a password, etc. It handily measures the security of your password so you can select a good one. From that point, every time you use the key, it prompts for your password and autoplays the SplashID program.
SplashID is, at heart, a database. Like any other database, you gotta set it up. This is a rather tedious process, but the better you do it, the better everything will work. You have several editing options, including 'mask' which hides data under a series of stars unless you unlock it.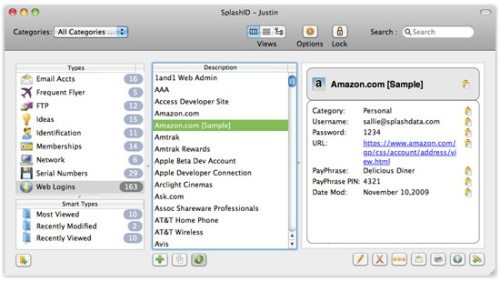 As in earlier versions, there is a password generator built in, and a web auto-fill option. Very handy! Your data is protected both by strong encryption and by the fact that it is on a removable USB drive that you can take with you, use on multiple machines, etc.
Key safe is portable, handy, secure, durable, and decently priced at $29.95. You can even use it as a thumbdrive, although you have to use the 'explore' option to bypass SplashID's autoplay. (Note- items stored on the thumbdrive outside of the database are not protected.)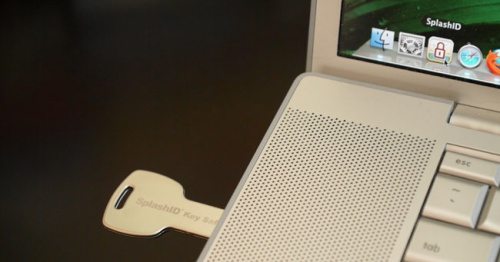 There is not really a downside here. The on-board manual is for SplashID5, not specifically for the Key Safe, so it includes registration data, etc. that is not applicable.  Otherwise the biggest 'con' (other than database set-up) is just if you really need this with all of the other options available to us.

Product Information
| | |
| --- | --- |
| Price: | $29.95 |
| Manufacturer: | Splashdata |
| Pros: | |
| Cons: | |