We use affiliate links. If you buy something through the links on this page, we may earn a commission at no cost to you. Learn more.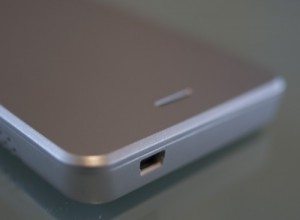 The OWC Express USB 2.0 hard drive enclosure is an exercise in minimalism. In the picture you see the two elements of the case; a mini-USB port and an activity LED. I received a silver model to review. The enclosures come in your choice of silver, white, or black.
When I recently upgraded my MacBook Pro I chose the previously reviewed OWC Mercury On-The-Go drive enclosure. I chose it because I wanted an enclosure that supported FireWire 800. I still use and like this drive. However, more often than not, what you really need is good solid drive enclosure without the bells and whistles, that is where this drive comes in.
What's In The Box
The drive enclosure comes with:
The Enclosure
2 Screws
USB cable
Slipcase
Manual
Assembly
Assembly is straight forward. The bottom tray contains the connector and circuit board needed for the drive: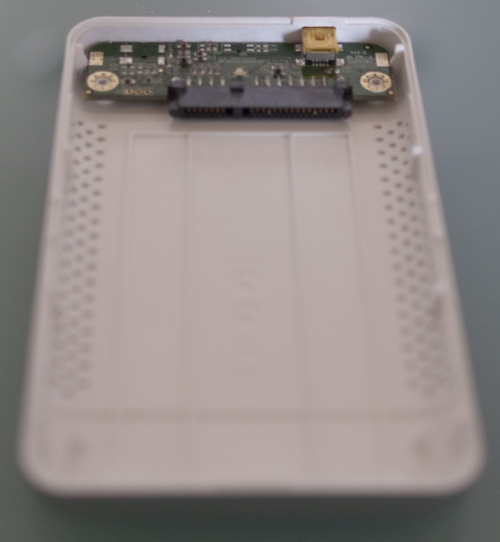 I had no problems sliding the drive into the connector. The construction is plastic, but I found the design to be very precise. The drive installs easily, but fits very snug: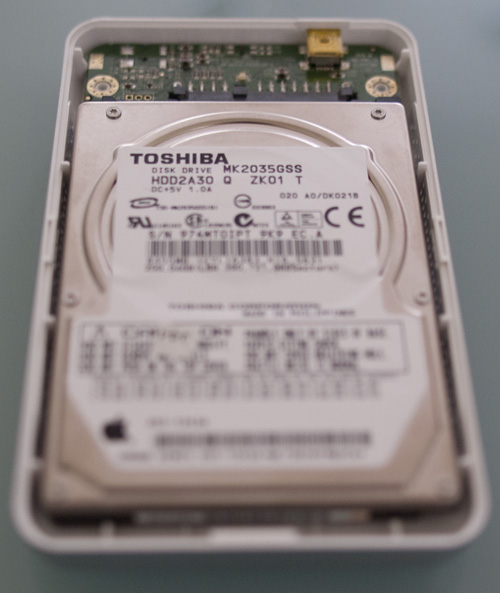 Once installed, I put the cover on the drive. The top hinges on one end, and two screws mount through the case and the circuit board on the other.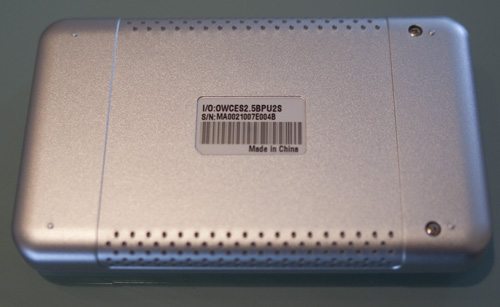 Never miss one of our posts again. Sent MON, WED, and FRI with the latest gadget reviews and news!
It all feels really solid when assembled. I have owned quite a few cheap enclosures, but this one does not feel cheap. This really surprised when I saw that it was all plastic.
The included case continues the minimalist bent. It fits snugly around the drive:

There is no wasted material in the case either, it is just long enough to fit the drive: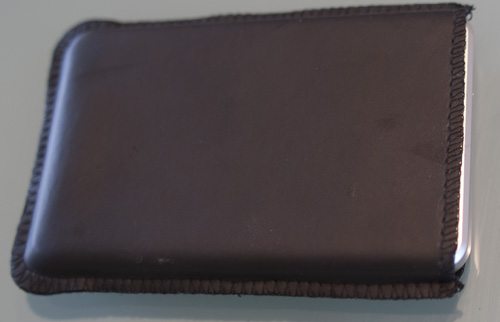 What I Like
I like the design of this enclosure, it is wonderfully small and efficient. Here it is stacked on my Mercury On-The-Go enclosure: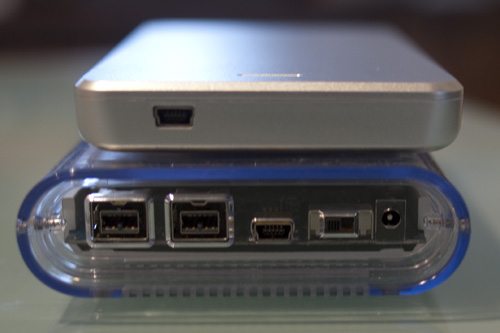 I also like the included case. Even though it is just a slip case, it doesn't add much to the size, and should be sufficient to protect it in my computer bag. There was a time I would complain that there is no space for a USB cable, but that is now a standard part of my kit, I always have one in my bag, I don't need every device to have its own cable.
What I Don't Like
It's plastic. I wish it was made out of more durable material, but it is not. However, would I pay more for something that wasn't plastic. No. It is also only USB. I kind of like my FireWire drive now. However, life is about tradeoffs, and, in my opinion, this drive makes the most of its tradeoffs.
Conclusion
This is a great inexpensive enclosure if you are looking for a USB-only enclosure for a SATA drive. I will not hesitate to buy more of these in the future.
Product Information
Price:
$19.99
Retailer:
Other World Computing
Pros:

USB 2.0 powered
Tight Fit
Ease of Assembly
Small size
Price

Cons: