We use affiliate links. If you buy something through the links on this page, we may earn a commission at no cost to you. Learn more.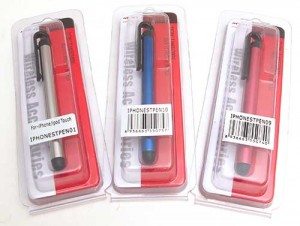 Although the touch screen was not a new technology when the first iPhone was released, this device did usher in a new age in touch screen interactivity. Before the iPhone, most smartphone and PDA users employed a stylus as the preferred method of input. The iPhone changed that with the capacitive touch screen and true finger friendly applications. In the three years since the first iPhone came on the scene, the stylus seems to have become a rarely used accessory. That said, they can still come in very handy for some applications, such as drawing apps. I've been looking for the perfect stylus for my iPad and the latest one to cross my path is the Touch Screen Stylus Pen from WirelessGround.com
This stylus is similar in style to other styli I've reviewed. It has a light weight anodized aluminum barrel that is available in Blue, Pink, Black and Silver.

One end has a plastic pocket clip and …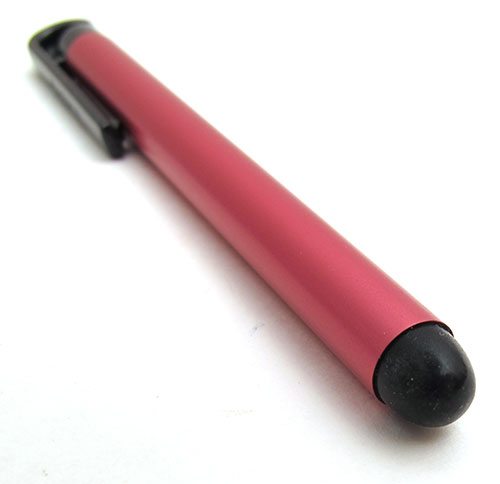 the opposite end has the capacitive touch screen stylus tip. This particular stylus tip is a flexible rubber covered bulb that at first glance looks like it would be perfect for drawing apps.
My first test was to use the stylus to tap out some words in the notepad app. It actually works great for that task. I had no problems at all tapping out letters on the on-screen keyboard.
My next test was to use the stylus as a paintbrush. It failed miserably at that task. The rubber tip does not glide smoothly across the iPad or iPhone's display. Instead, it skips across it with an awkward dragging feeling, almost like the tip is sticking to the glass. I made sure the display was clean, along with the tip, but nothing seems to solve the dragging issue.
The Touch Screen Stylus Pen from WirelessGround.com works fine for tapping icons and onscreen buttons, but if you are looking for an artist's tool, I recommend that you look elsewhere.
Product Information
Price:
$9.95
Manufacturer:
WirelessGround
Pros:

Available in several colors
Pocket Clip

Cons:

Rubber tip can drag across touch screen