We use affiliate links. If you buy something through the links on this page, we may earn a commission at no cost to you. Learn more.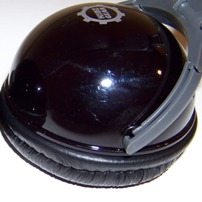 Manufacturer installed vehicle DVD systems are a terrific option to entertain the little ones, especially on those long road trips that often occur in the warm weather months of spring and summer.  A common accessory of these systems are wireless headphones.  No wires to get tangled and irritate the kids. I have reviewed the Kidz Gear Wired Headphones. Let's see how the wireless version stacks up.
Generally most vehicles only come with two sets of headphones and often those do not fit on small heads.  So if you need an extra pair or a set to fit those tiny heads, you can turn to the Kidz Gear Wireless Headphones for Kids.
SPECIFICATIONS AND FEATURES:
Frequency Range:  20-20,000 Hz
Carrier Frequency:  Right 2.8 MHz, Left 2.3 MHz
Power source:  2 AAA Batteries (not included)
Impedance:  32 ohms
Effective Operating Range:  8 meters
Volume control on ear-cup
Power On/Off on ear-cup
Automatic power off
Automatic muting
Comfort padding
Guaranteed to work with all DVD system installed  in vehicles including:  Ford, GM, Cadillac, Audi, Nissan, Mercedes Benz, Honda, Dodge, Toyota, Lincoln, BMW, Acura, Volkswagen, Chevrolet, Land Rover, Lexus, Mitsubishi, Volvo
Can be used in home with additional Kidz Gear IR Wireless Transmitter (Not included)
Warranty:  90 days
Custom designed fit for children 2 yrs. and older
Foldable for easy portability
Light weight and comfortable
Award winning:  iParenting Media Award, Preferred Choice Award, Seal of Excellence Award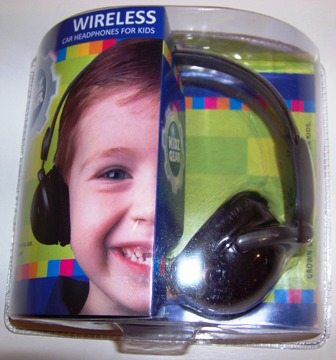 IN THE BOX:
A pair of wireless headphones
Sheet with operating instructions and limited warranty
Coupon for 35% off on Kidz Gear Wireless IR Transmitter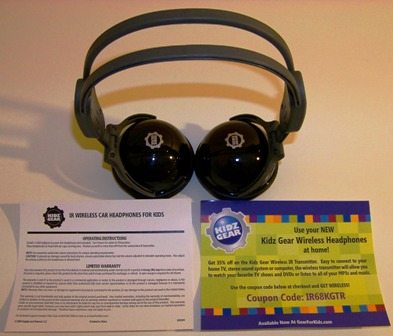 Kidz Gear packages their product nicely in a simplistic, yet colorful parcel.  The transparent half of the front, allows you to actually see one of the headphone ear cups.
The headphones seem to be well constructed, which is critical since they are designed for kids.  The fact they currently have survived 4 weeks of use (abuse) by my 4 and 7 year old daughters is a good indication of their durability.
These headphones appear more grown up than the wired version.  I like the sleek appearance from the simple, yet glossy black coating.
Never miss one of our posts again. Sent MON, WED, and FRI with the latest gadget reviews and news!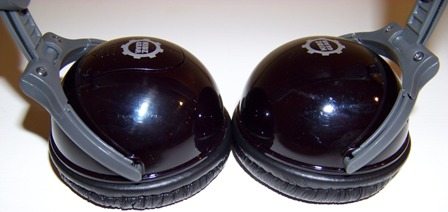 Appropriately sized for small children with ear cups 2 1/4″ in diameter (side to side).  Comfort is provided via a 1/2″ of padding circling the audio ear port.  Both kids have worn these for spans of 90 minutes without complaint.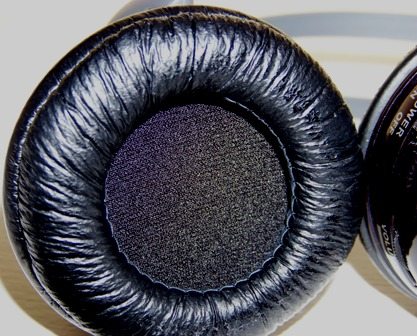 The versatile dual hinged ear cup design that I admired in the wired headphones are also encorporated in these.  Each cup swivels up and down as little as approximately 30-degrees and as much as approximately 160-degrees.  The ability to swivel the cups help with the ability to fit different sizes, plus it helps fold the device for storage.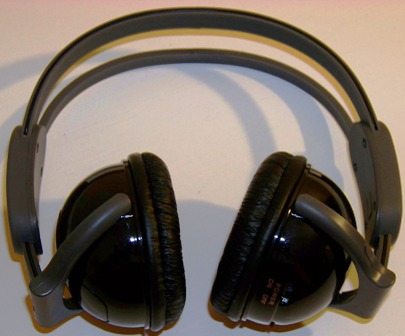 Dual arcs connect the ear cups.  Using two arcs promotes stability, keeping the headphones on the child's head, which is not always easy.
The headphones are powered by 2 AAA batteries and feature an On/Off switch plus utilize an automatic power off to conserve battery life.  Over the course of a month of fairly frequent use (estimate once every three days for an average of 30 minutes) during this review, we had to replace the batteries once and that was towards the end.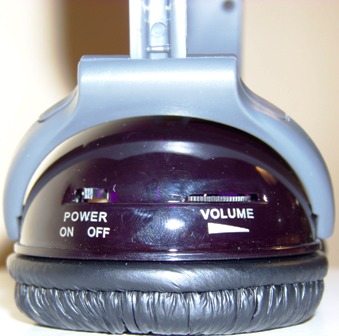 In terms of initial set-up, it was very simplistic.  We have a 2008 Honda Odyssey minivan with a built-in dvd entertainment system and I just jumped into the middle row and turned them on.  That was it.  I was able to listen through the built-in wireless transmitter.
If you purchased the optional IR Transmitter for an additional $14.99, you can utilize the wireless headphones at home with your entertainment system, television or directly plugged into your iPod or other audio device accessible via a 3.5mm jack.  Just as in the van, set-up was very simplistic.
Sound quality I thought was better than adequate, especially for the price and the intended audience.  I serious doubt any kid is going to argue with the sound quality.
In conclusion, I was very pleased with the Kidz Gear Wireless Headphones.  The functionality available is impressive and well worth the $29.99 cost.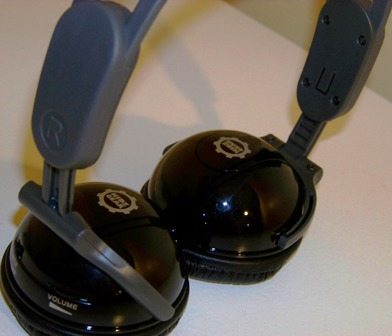 If you have little ones, I would highly recommend purchasing this headphones.
Product Information
Price:
$29.99
Manufacturer:
Kidz Gear
Pros:

Easy set-up
Comfortable
Fit versatility
Automatic power-off to conserve battery life

Cons:

Glossy ear cups are fingerprint magnets