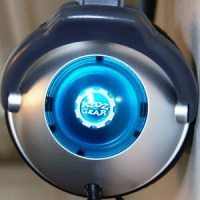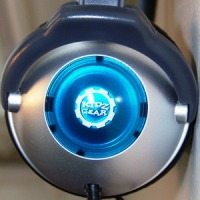 Spring and Summer will be here before we know it (yes, my fingers are crossed in hope of sooner rather than later) and with warmer weather comes an increase in travel.  Whether it is a 12-hour drive south for spring break or a 30 minute drive to a local water park or beach, when the kids are not happy, it can feel like the longest drive of your life.
There are numerous was to keep your kids content, including DVD players and digital audio players, but after hearing that Alvin & the Chipmunks song for the twentieth time you might begin to lose your sanity.  One way to give the best of both worlds is to use headphones.
The fine people at Kidz Gear provided me two headphone options to test out.  This review will focus on the wired headphones from Kidz Gear.
SPECIFICATIONS:
Frequency Range:  20-20,000 Hz
Sensitivity:  108 dB
Max Power Input:  100mW
3.5 mm Jack
Impedance:  32 ohms
Cord Length:  1.2 m
Warranty:  90 days
Custom designed fit for children 2 yrs. and older
Foldable for easy portability
Built-in independent safe volume control
Light weight and comfortable
Award winning:  iParenting Media Award, Preferred Choice Award, Seal of Excellence Award
IN THE BOX:
A pair of wired headphones
Instruction sheet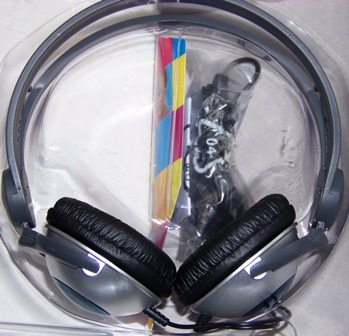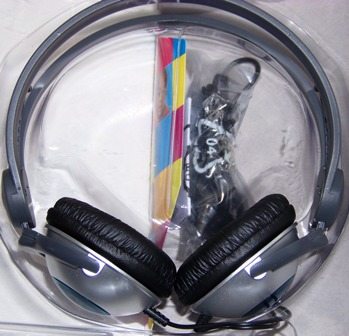 The product is nicely packaged in a simplistic, yet colorful parcel.  The package is transparent on half of the front, allowing you to actually see one of the headphone ear cups.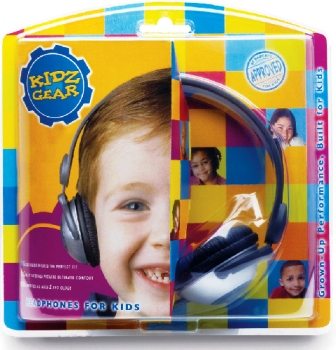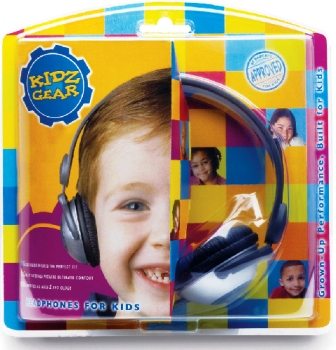 My initial concern with any product for kids is durability.  Basically, will the product survive the beating my two young girls can dish out?  Although the product seems to be manufactured primarily of plastic, the headphones seem to be well constructed.  The design and finish look of high standard, definitely higher than the $16.99 cost.
Each ear cup is appropriately sized for little ears with a 2 1/4″ diameter (side to side) with a 1/2″ of padding circling the audio ear port.  Comfort had to be a huge concern for engineering.  If the headphones are not comfortable, kids will not wear them and parents will not be happy with the purchase.  In terms of comfort, the cups are nicely designed and both my girls never complained.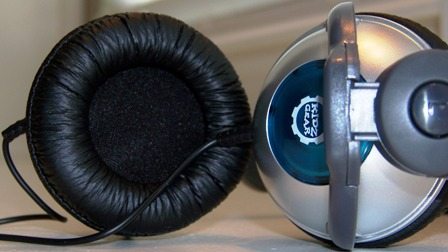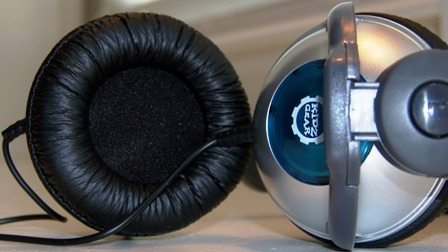 The ear cups have two hinge points that allow each cup to swivel up and down as little as approximately 30-degrees and as much as approximately 160-degrees.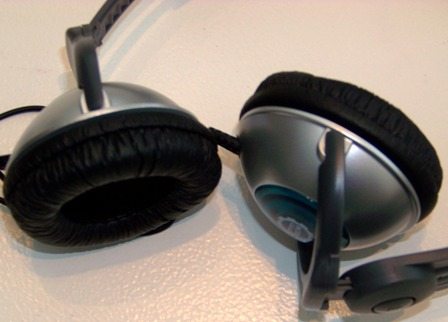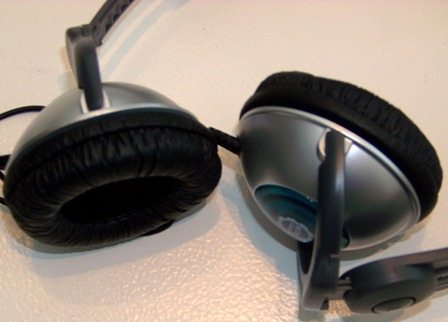 The hinge points combined with 9 settings placed approximately 1/4″ apart that allow you to move each cup up and down provide a great deal of flexibility in terms of fitting multiple head sizes.  This flexibility allows the headphones to fit my 4-year old daughter's head and my huge melon head.  Although to be honest, they were not too comfortable on my head.
A dual arc style is utilized to connect the two ear cups.  The dual arc helps  keep the headphones on a child's head.  The arc has a maximum distance of 5 1/2″ (side to side) when not in use.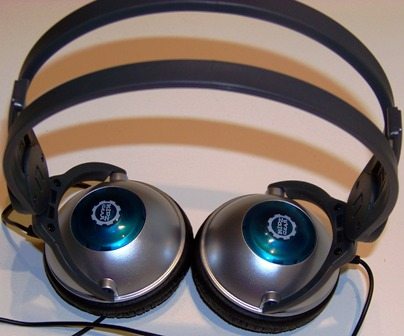 The 3.5 input jack is connected to the phones via a nearly 4′ long cord.  More than enough length for a majority of uses.
An independent volume control is located just below the cord splitter.  The back of the volume control has a slide clip which allows users to put the controller on a shirt, child seat harness or a seatbelt.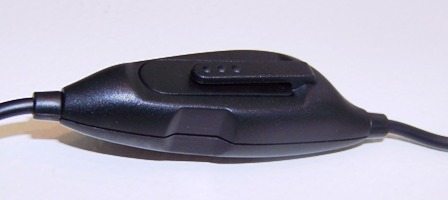 This allows the user to turn the volume up or down regardless of the master volume of the audio device the headphones are connected.  A great feature to increase the users ability to control the volume function via the headphones.  This means that if you have two kids and two sets of headphones connected to one port via a splitter, each child can control the volume to their liking.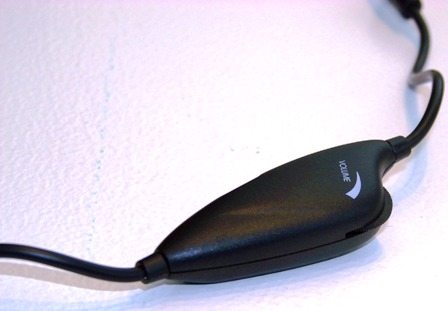 The negative of the independent volume control is that it allows your children to turn the volume to an unsafe level possibly causing some serious hearing damage.  Kids are inquisitive and they are going to play with that volume control without considering the consequences.
The Kidz Gear Headphones are great in the fact that they offer a set of headphones specifically designed for children at a reasonable price.  The flexibility in adjusting the ear cups in multiple directions, the comfortable padding and the independent volume control makes it a terrific option to add to your travel accessories for the Spring/Summer travel.
My only concern is the fact that kids can turn the volume to an unsafe level and damage their hearing.  The volume control is a positive in providing versatility but a negative in terms of safety.  That one negative would not be enough to stop me from purchasing these great headphones for my children.
POST PUBLISHED REVIEW UPDATE (5-May-2010):
After this review was published, it came to my attention that I did not receive a volume limiting device included with all wired headphones from the manufacturer.  The mistake was quickly fixed by Kidz Gear and I received the limiter in the mail.
The volume limiter is very simplistic.  A small conduit cable in which you plug the headphones into and then plug the limiter into the iPod or other device.
The difference with the volume limiter is significant.  The upper volume range might still be to high for small ears for a long duration but it is atleast cut by 25% if not 50%. 
Having tested the volume limiter and the fact that Kidz Gear, recognizes the need, includes it with all wired headphones, I would have no hesitation in recommending these headphones.
Some of our links in posts like this one are affiliate links, which means that we may receive a small commission on purchases at no cost to you.
Product Information
Price:
$16.99
Manufacturer:
Kidz Gear
Pros:

Comfortable
Flexible options in ear cup settings
Price
Independent Volume Control
Long cord