We use affiliate links. If you buy something through the links on this page, we may earn a commission at no cost to you. Learn more.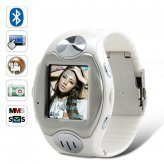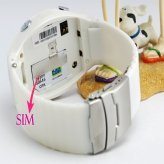 You may have seen the various cell phone watches coming out on the market in the last year or so.  I remember scrounging for one a few years back with very little success: they were either too large or too expensive.  The Thrifty Cell Phone Watch (yes, that is its name) is a recent contender with a reasonable price and, I think, not too obtrusive on the wrist.
It supports the GSM 850,900,1800, and 1900MHz frequency bands. $95.