We use affiliate links. If you buy something through the links on this page, we may earn a commission at no cost to you. Learn more.

I was thinking about purchasing a label maker on and off for years.  This past winter I remodeled our TV space into a media room. This included laying many wires throughout that room and the house as a whole. The entire time I wished I had a label maker (instead of a fine tipped, permanent marker) to label those wires, keeping them all organized. I muddled through, but my AR side still occasionally longed for the ability to quickly and easily label something. So, when Julie asked if I would like to review the DYMO 360D Rechargeable Desktop Label Maker I jumped at the chance.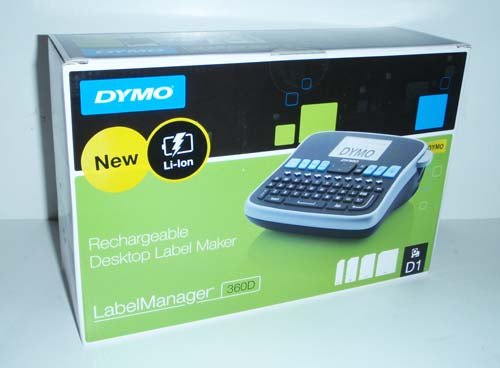 The LabelManager 360D is a rechargeable desktop label maker designed to (obviously) create labels of various sizes and styles. The feature that makes the 360D somewhat unique is its recharge-ability/lithium-ion battery. According to DYMO, the lithium-ion battery 'eliminates the inconvenience of AA batteries'. I do not know if I buy that logic, when AA batteries allow you the option of using rechargeable AA's or when in a pinch buy disposable ones from the store. That said, the 360D is ideal for around the office setting where you can charge it overnight or as needed. If you are taking it with you on the road for any length of time, you will need to bring the charging cable/brick with you. Although, the battery does last a remarkably long time.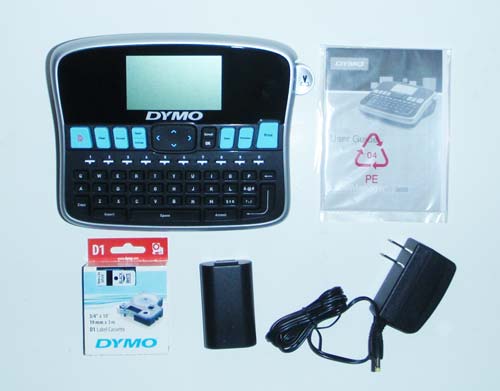 The label maker is good-to-go out of the box. DYMO includes everything you need to hit the ground running. They include a black ink cartridge and a partially charged battery (at least mine was).
Package Contents:
DYMO 360D Label maker
Lithium-ion Battery
Power Cable
D1 Ink Cartridge (black)
Instruction Manual
Features:
Powered by a rechargeable lithium-ion battery
1.5″ x 2.75″ screen that displays two lines of text
3 fonts and 7 text styles
9-label memory and "save text" feature
D1 labels in 1/4", 3/8″, 1/2″ and 3/4″ widths
familiar computer-style keyboard layout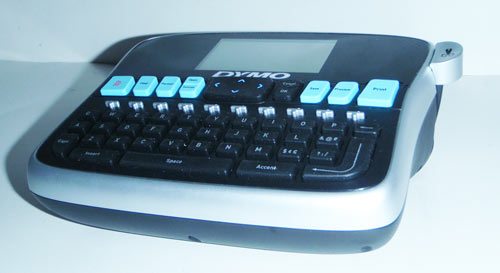 The 360D has a large QWERTY keyboard for fast and easy text input. There are special function keys for quick access to punctuation marks, currency, special symbols, etc.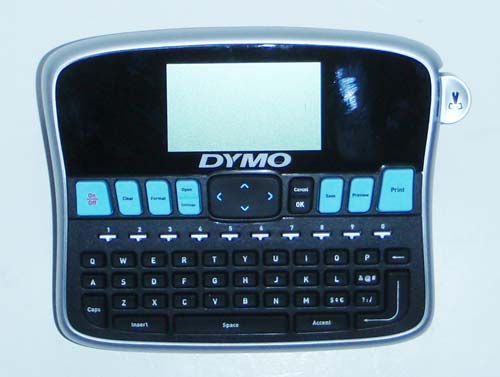 The 360D has a large 40 x 70mm screen that is able to display two lines of label text. It not only shows you what you are typing but the font, text size, lower/upper case, alignment, and current battery charge.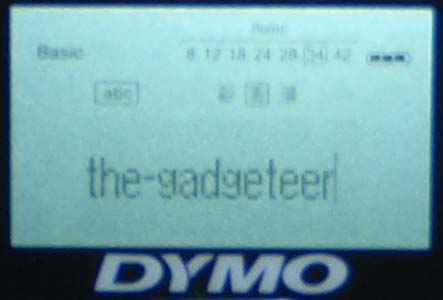 The screen enables you to see the text on screen before you print. According to DYMO, 'This means no more guessing what the label will look like. What you see is what you get!'. For the most part I agree but the display does not show relative font sizing. Meaning the 8pt font appears the same on the screen as the 28 pt font.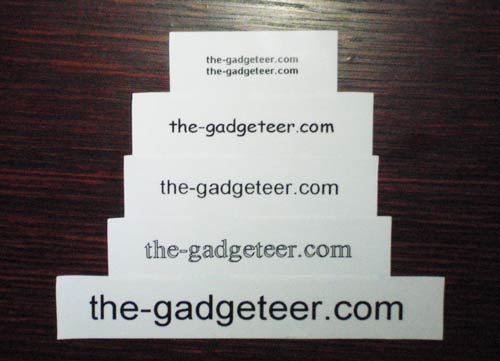 The 360D allows you a good deal of variety when it comes to size and look of your label text. It has 3 font styles, 7 font sizes with bold, underlining, outlining, and left/right/center alignment. The label maker uses DYMO D1 labels in 6, 9, 12 and 19mm widths. A very nice feature of the LabelManager is the ability to select printing up to 9 copies of the same label. It is a shame the 360D does not have the ability to download additional fonts and symbols from your computer like other label makers can.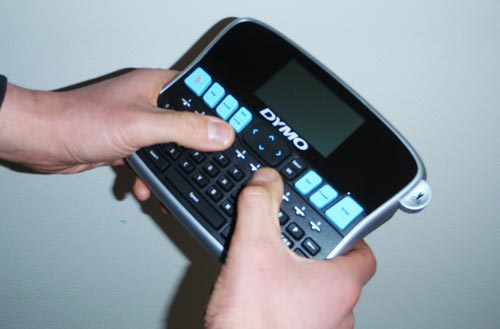 The DYMO 360D is definitely not a Blackberry in size, shape or weight. But overall, functionally text input is very similar. Being the Crackberry addict I am, it took me a little while to get use to the spacing and form-factor of the keys but inputting is easy enough.
I like the DYMO LabelManager 360D as a well made, easy to use, relatively basic label maker for around the office, in-the-field day efforts, or house. However, due to the fact of it being powered by a lithium-ion battery and its eventual need for its power cable, it is not ideal for travel. It's MSRP is nearly $100 and pricey when compared to other label makers available on the internet. It is not yet available on Amazon.com or Buy.com but will hopefully be sold at a discount.

Product Information
Price:
$95.99
Manufacturer:
DYMO
Pros:

Quality construction
Large QWERTY keyboard
Special function keys
Multiple font and text options

Cons:

Lithium-ion battery could be an issue
Somewhat expensive