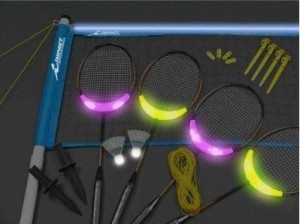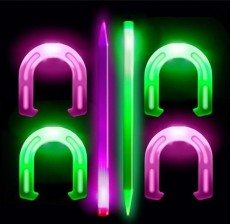 What could be more fun than smacking a birdie into your friend's eyeball or dropping a horseshoe on your foot? Doing it in the dark!  Finally it looks like manufacturers have begun to put some good use to LED lights.  These two implementations, from Impact, look pretty cool and there are other such types of sports games using LEDs rather than those lame glow-in-the-dark techniques from long ago once used only for Hallowe'en (and which only glowed [glew?] for about five minutes).
Looking at the reviews for some of these products out on Amazon, the quality is still iffy, but keep your eyes on these.  This looks like a new way to defy daylight savings.  $20-$40
Some of our links in posts like this one are affiliate links, which means that we may receive a small commission on purchases at no cost to you.