We use affiliate links. If you buy something through the links on this page, we may earn a commission at no cost to you. Learn more.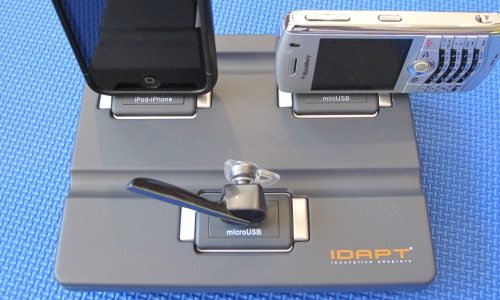 I tend to recharge my cell phones over night, whether I really need to or not.  I charge everything on my desk, which happens to double as a nightstand.  As you can imagine, this gets pretty cluttered pretty fast, once you add bluetooth headsets and other gadgets.
In an effort to combat this cable clutter, IDAPT has devised a clever two and three station desktop charger.  The aptly named I2 charges two devices, and the I3 does three.  Much cleaner looking than the jungle of wires and wall warts.  Comes in Black, White, Silver or Pink.  Thankfully (for me) I received the Black one.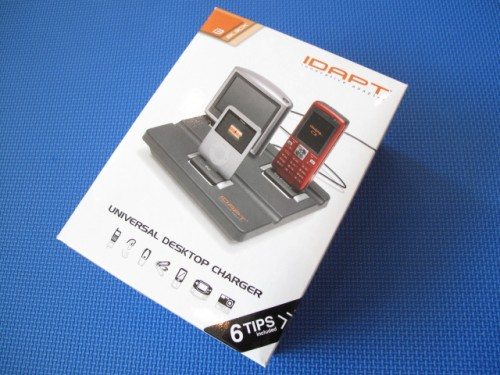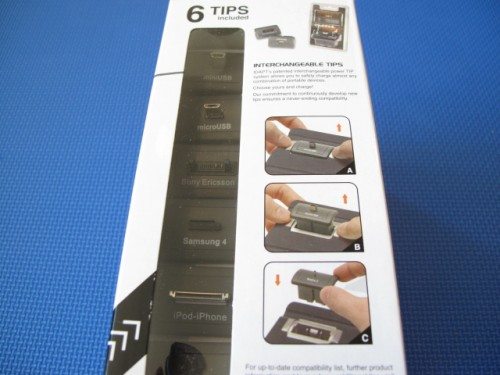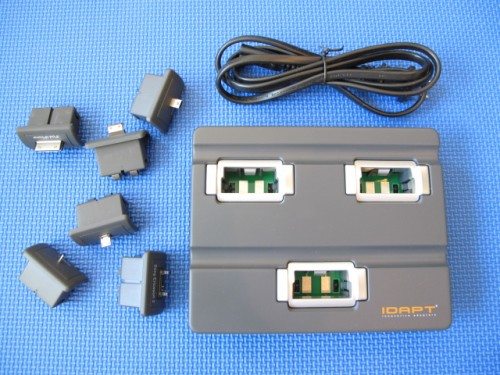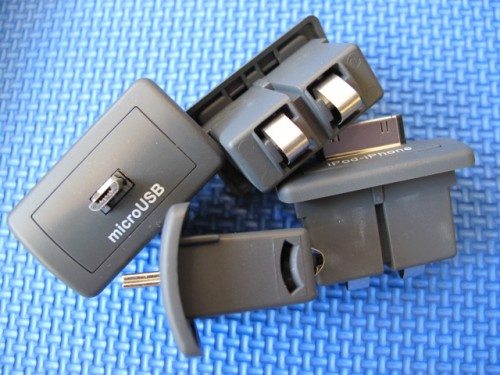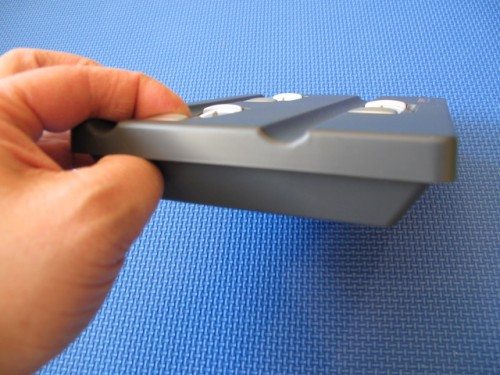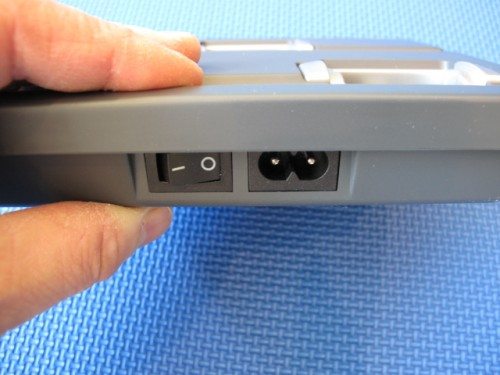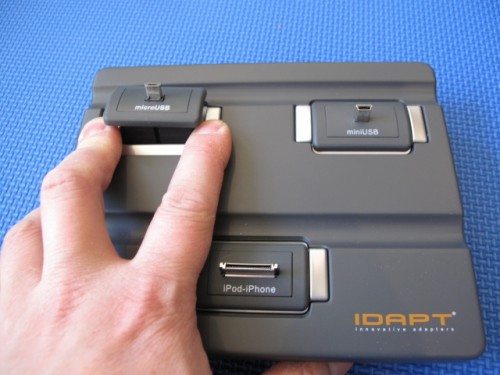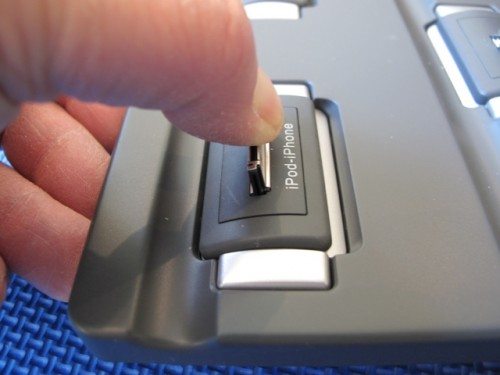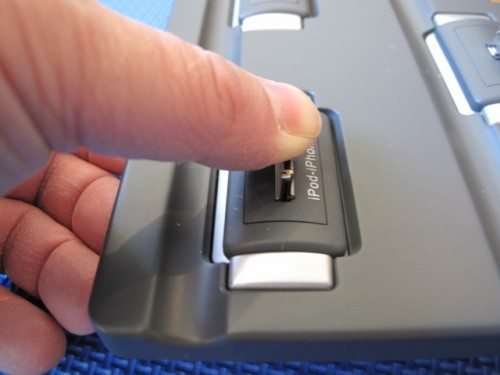 What sets this device apart from others is the interchangable plugs.  Your new gizmo takes a mini USB and not a micro USB?  No problem.  Just swap them out, or mix and match.
The IDAPT models come with an assortment of tips out of the box.  The I3 model I evaluated came with a bunch, cleverly displayed on the side of the box.  You can buy additional or different tips from the IDAPT website.
I lucked out.  The three kind of devices I'd charge up the most often would be for the iPod/iPhone, micro USB, and mini USB.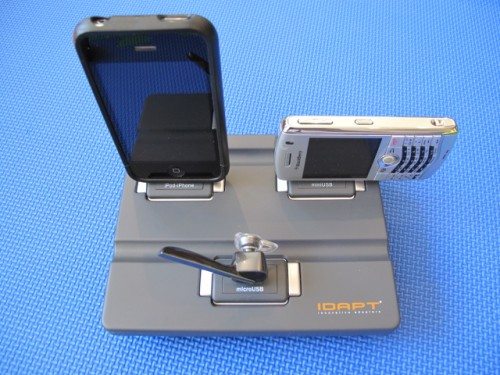 One minor "gotcha" is that the tips are not reversible.  The Blackberry Pearl (above) lucks out.  The screen faces forward.  But other devices, such as the Sprint/Verizon MiFi, ends up sitting "backwards" so the charging light faces backwards.  Not a dealbreaker, but worth mentioning.
I was curious about the current capacity of the IDAPT.  I was told that "each of the 3 points of charge with tips can supply separately up to 870 mA, whereas the USB port can supply 1000 mA.  The effectivity of the charger is the same no matter  if you charge 1 or 4 devices at the same time."
Overall, the IDAPT is a clever way to reduce charger clutter.  This now has a permanent place on my nightstand.

Product Information
Price:
39.95 € for the I3 (shown), 29.95 € for the I2
Manufacturer:
IDAPT
Pros:

Reduces charger and cable clutter
Modular design allows device flexibility

Cons:

50/50 chance that tips like the mini/micro USB ones may position your device backwards