We use affiliate links. If you buy something through the links on this page, we may earn a commission at no cost to you. Learn more.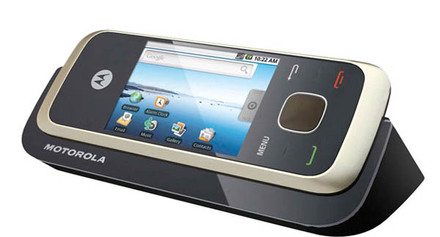 Motorola has just announced a new Android handset – for home use.   Called the Motorola HS1001 Android it will use DECT 6.0, and will also include Wi-Fi in order to get online.
It'll incorporate a full touchscreen, just like its Android mobile brother, the Motorola Milestone.  There's no Android Market, however, but you can use it to browse the web and read and send emails.
The Motorola HS1001 will be available both in the UK and US in late summer of this year, with a price yet to be confirmed.  Watch this space!