We use affiliate links. If you buy something through the links on this page, we may earn a commission at no cost to you. Learn more.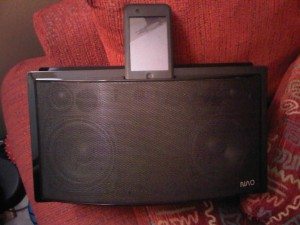 We have all seen iPod docks and speaker systems, right? In my opinion, these so called speaker systems are a fantastic idea. They are small, compact, and if you're lucky, have great sound quality. If you are in the market for a product like this, you can easily grab one from anywhere at a price of anything between 19 bucks up to several hundred bucks.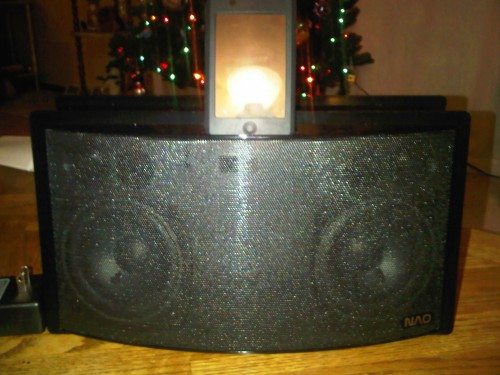 The Cignias NAO Symphony Music Station just happens to be on the pricer end of the scale. This unit carries a price tag of $299. However, overall this speaker system is definitely worth the money. Not only is this machine packed with great sound and impressive features but it is also a very sexy device. I will get into all the main features in just a bit. Before I do, you must know the key features that make this unit stand out form the others. First of all the NAO music station can be controlled with the included remote control.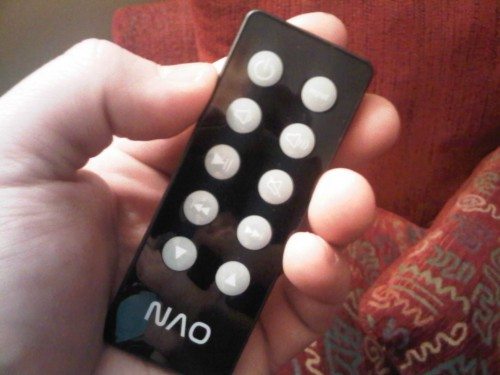 This remote allows you to shuffle through everything that is on your docked iPod. It also allows you to scroll through the playlists that you have created on your iPod as well. Of course the remote also allows you to control the volume, power on/off and change the input method. Meaning you can switch from docked iPod to WiFi to Bluetooth stream. Now for the fun part… not only can you control the unit from the included remote control but you can also it through your iPhone or Blackberry device. All you need to make that happen is the free application that can be downloaded from their respective app stores. Then bingo you can now control your docked iPod with your mobile smartphone device. Another great feature is the fact that you can even stream what ever music you have on your mobile device through the Bluetooth connection. Now doesn't that sound just a little bit cooler than some of these other dock stations out there right now?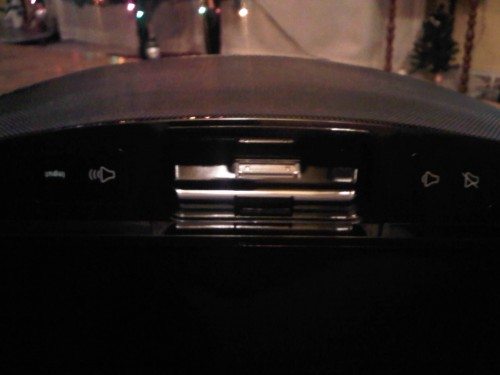 This unit has more features than you would think considering it has one of the most simplistic designs I have ever seen. The NAO stations are designed to interact with your smartphone in a multitude of ways. As I mentioned before you can either control your docked iPod with the included remote or your smartphone. Or you can control the streaming mp3s that are on your mobile device through the Bluetooth connection.
Like I said above, this unit is very simplistic and plain. I personally love that about it. The front of the unit has a mesh grill that hides the 40 watt sound system, which is made up of two 4inch performance speakers and two more 1inch high range speakers. The sound that is put out of these speakers is practically impeccable. If you ask me, this system sounds as good if not better than some of the top of the line units that are out on the market right now.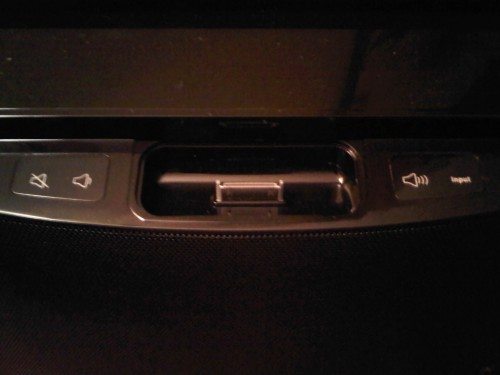 On the top of the device is where you will find all of the controls. Of course in the middle of the unit is the actual dock/charger for your iPod. On either side of the dock, you will find the touch sensitive controls. To the right of the dock you have the volume up and the input selection keys. To the left of the dock you have the volume down and mute key. Those are the only control buttons that you will find on the 6inch tall pyramid shaped system.
The simplicity of the design is carried over onto the back of the device as well. On the backside you are only going to find the serial and model number information. Directly under that info, you will find the spot to plug in the 12v power adapter. Along with the power adapter, you will also see an auxiliary in jack which allows you to plug in just about any other type of device and use the NAO station as a speaker for the extra device. There is also a USB port which enables you to plug in a portable flash drive and stream even more music from that. The thought that went into the features of this device is very impressive. When Cignias designed this unit they absolutely had the music enthusiast in mind.


Now we can get into some of the other features that you will need to familiarize yourself with. Before I do that, I need to say that in order to use your mobile device to control the unit, you need to configure the mobile device to the unit itself. This process is actually very quick and painless. The instructions are included and as long as you follow them you will be up and running in less than 5 minutes. Making sure you are always using the most up-to-date software for the NAO station is as easy as having the MusicNAO and or the PodNAO applications installed on your mobile device. Remember, you have to have those apps installed anyway in order to control the unit from you phone anyway.
Navigating from one input to another is as simple as tapping the input selection key and learning what each color led represents. First you have the green led indicator which tells you WiFi is active and lets you use your smartphone to stream music to the NAO station. Then you have the blue led indicator which enables you to stream music through the Bluetooth enabled device. Then you have the yellow led indicator which indicates that you have a docked iPod attached and you are able to control that iPod with your Blackberry or iPhone or you can just control it with the included remote control. The last color you will see is the purple led indicator, which indicates that you are ready to use whatever auxiliary device you have plugged in.
A brief run down of some of the core features that make this unit more significant than the others are as follows:
-Plays music wirelessly from iPhone, iPod touch, and blackberry smartphones.
-WiFi and Bluetooth support
-Control docked iPod with remote or Blackberry
-Integrated equalizer
-Upgradeable firmware
-Auxiliary input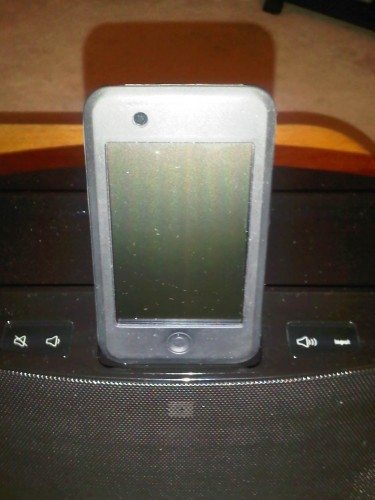 Those were just a few of the more notable features. If you are in the market for a new or your first iPod speaker system and you can look past the slightly high price tag then you really need to check out this NAO Station. The product line is available now. Just go to www.cignias.com to pick yours. Remember the setup is very simple and quick. I hope you enjoy yours as much as I do mine.
One more thing. I also put their customer service/technical support departments to the test as well. I must say they walked me through every scenario that i could come up with. To top it off they did all this with courtesy and a very helpful mindset. That to me was the icing on the cake. A great product with great customer service. If you haven't guessed, I really like this product and I would recommend it to anyone. And it's even simple enough for my grandma to use.
I think that if you were willing to dish out the 300 bucks for this unit, you will be very happy with your decision! Now go get yours and ROCK OUT!
Product Information
Price:
$299.00
Manufacturer:
Cignias
Pros:

High quality sound
Blackberry and iPhone integration
Simple to use
Very sexy and streamlined

Cons:

Honestly I can't really think of any