We use affiliate links. If you buy something through the links on this page, we may earn a commission at no cost to you. Learn more.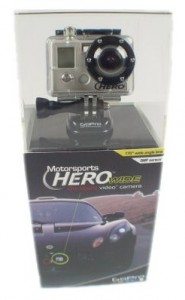 When it comes to extreme sports part of the fun isn't just being in the middle of the action but capturing the excitement of the experience for others to share. Plus looking cool doing it doesn't hurt either.
One thing about sports cameras is that many of them are without a decent water-resistant and shock-proof housing. With GoPro's Motorsports HERO Wide (sent for review by MotorcycleToyStore.com) comes standard with one. Nice touch. Not only is it water-resistant but waterproof to 100 feet(30 meters). It's a nice option to have when mounting to a surfboard, boogie board or skimboard. Also useful for capturing those sick aerial grabs when wakeboarding.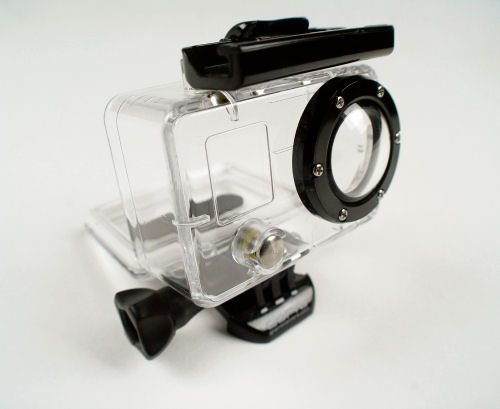 GoPro has many other types of HERO cameras with normal standard lenses as well as HD lenses. I got a chance to review the GoPro's HERO Standard Definition Wide angle lens camera. Operating the HERO was a little more complicated to use than the ContourHD from VholdR.com that I previously reviewed (ContourHD review) but that is mainly due to the fact that the HERO has more options for recording than the ContourHD.
The HERO has an optional to shoot still pictures and a kind of interval time lapse that can shoot a photo every 2 seconds.  That's a pretty cool option if you wanna get a little creative with a strobe effect. It also has an option for triple shot sequences that can take 3 continuous photos with a single press of the shutter button. A nice feature that the HERO has is an option to flip the image in case you need to mount the camera upside down.  The HERO also offers a 10 second self timer.
The GoPro HERO has an LCD screen to show the status of the mode that you are in whether in video mode or photo mode as well as showing the in camera options offered such as deleting a single photo or all photos. The HERO has a built-in 8kHz mono microphone with an adjustable recording and input levels of HI and LO.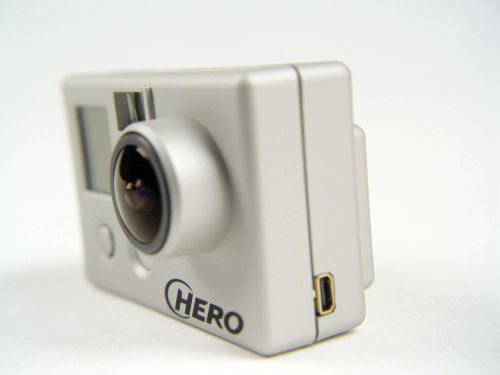 The GoPro HERO has a wide angle lens with 170 degrees viewing angle and has a CMOS video sensor. This means that it records with a rolling shutter much like many newer video camcorders.  A rolling shutter is when a camcorder  records an image by scanning instead of taking a single picture.
The GoPro HERO  has an internal memory of 16MBs and can be expanded to an SD card. Unfortunately, the SD cards are not included with the camcorder so you have to spend a few more bucks in addition to purchasing the HERO itself. One note about this Standard Definition Motorsport HERO Wide is that you cannot use an SD card any larger than 2GB. A 2GB SD can hold up to 56 minutes of video/audio and over 1900 photos.
However, according to their website, there is a firmware upgrade which should allow the Standard Definition HERO to upgrade to the use of a 4GB SD card. The HD version can be used with SD cards up to 32GBs.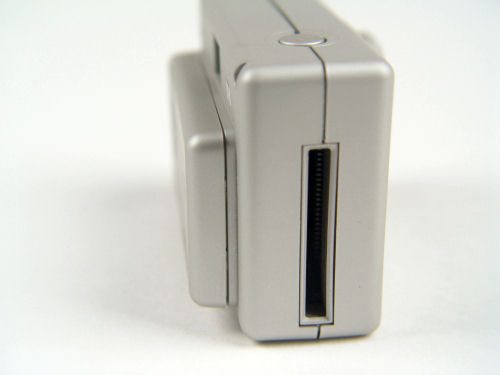 The GoPro HERO connects to your computer via supplied USB/RCA combo cable. With this cable you can also connect directly to a TV source for instant viewing.
The Motorsports HERO also comes with a Suction Cup Mount, 3 Flat Adhesive Mounts, 2 Curved Adhesive Mounts, 2 Horizontal Surface Quick-release Buckles, 1 Vertical Surface "J-Hook" Buckle, 1 Three-way Pivoting Side Arm Assembly and a 1 year warranty.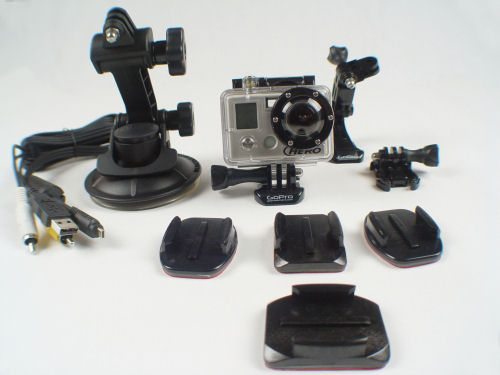 Unlike the ContourHD which has a supplied rechargeable Lithium-Ion battery, the HERO is powered by 2x AAA batteries which are not included so that's another purchase along with an SD card to start using the HERO. But with all the included mounts, USB/RCA combo and housing it really makes up for any after market purchases.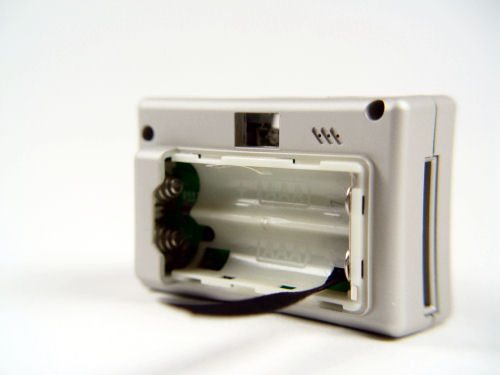 Although the HERO wasn't as friendly to use as the ContourHD as a "run and gun" camera  it does offer more options that makes this a solid mountable camera.
I don't know if it was because I was using the standard version and not the HD version but the picture quality was kinda mediocre on a sunny day. There seemed to be a lot of interlaced lines  and picture seemed soft but I guess I've become spoiled to seeing HD footage.  I also noticed a lot of skewed and smeared images when I used the Photo Every 2 Seconds option. You can see it in the second video below.
But smears and skews can be common in CMOS cameras when recording fast action and I was going pretty fast on my skates downhill.
To recap, the GoPro Motorsports SD HERO Wide is a nice on-board camera with a bunch of extras  that will give you many options for recording motion sports of any kind but can be a bit much if all you want is a point and shoot camera. However, if you're the type that likes to shoot with different options then this camera is for you. The included mounts and housing is a nice touch but would be nice if it came with an SD card and it's own rechargeable Lithium battery.
Frustratingly, I went through two handfuls of batteries so when GoPro recommends Lithium batteries, or Ni-Mh batteries, they mean it.  Lithium batteries do better in cold weather.
I couldn't operate the HERO for more than a minute with normal AAA batteries. I think the cold also affected the battery performance too. In turn this made the HERO act buggy. The HERO wouldn't record or wouldn't shut off and sometimes the recording light would stay on but not record.
But when I installed the Lithium batteries the GoPro HERO worked perfectly.
Product Information
Price:
$199.99
Manufacturer:
GoPro
Retailer:
MotorcycleToyStore.com
Pros:

Lots of included mounts
Included water-proof/shock-proof housing
Many recording options
LCD screen
Small in size
Wide angle lens

Cons:

SD card not included
No rechargeable battery