We use affiliate links. If you buy something through the links on this page, we may earn a commission at no cost to you. Learn more.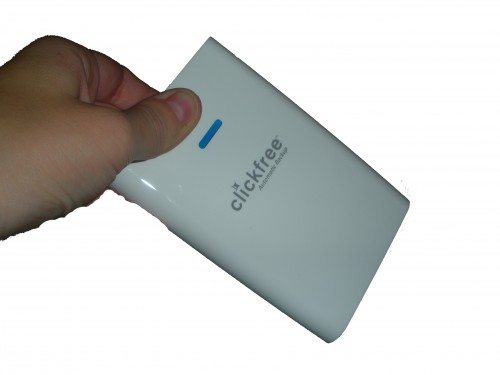 The Clickfree C2 Portable Automatic Backup drive is the go-to option for those looking for a hardware backup solution with it's own easy, but option rich software interface that works with both Mac and PC.
As a Mac user, already using Time Machine to securely backup my data, C2 might appear useless and a bit overkill, but this HDD will actually backup both your Mac and PC on the same device, allowing it to go above and beyond the limits of the Time Machine software. Mac users with lingering PCs can use the C2 to make sure all of their computer devices are secure on just one HardDrive instead of investing in multiple drives and headaches.
The C2 is dummy-proof, making directions almost nonsensical. Plug in the drive, open the on desktop application, follow a few prompts, and voila the computer is backing up. My 93GB backup running on USB 2.0 took a little over an hour to complete. Unfortunately, there isn't a firewire 800/400 option available, so you'll just have to deal with weak USB 2.0 speeds for now.
The C2 actually finds the files scattered across you computer, organizes them in the appropriate folders and once backed-up, the user can navigate through the drive's software to either manually retrieve files or export them back to the computer where they will be put in folder appropriate locations. ie… Music back to your iTunes library or photos back in your iPhoto library.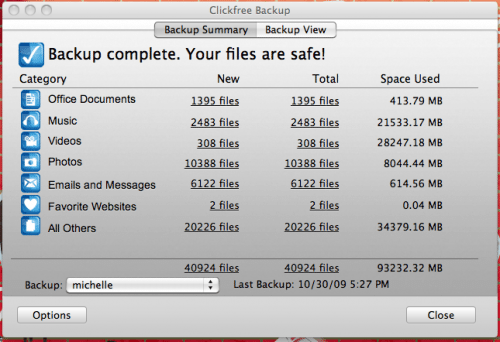 The C2 software allows for unique backup customization, although Clickfree recommends that you do a full backup as to avoid not backing up all of your important information. My only concern is that there isn't an option to backup applications, giving Time Machine a leg up on the C2.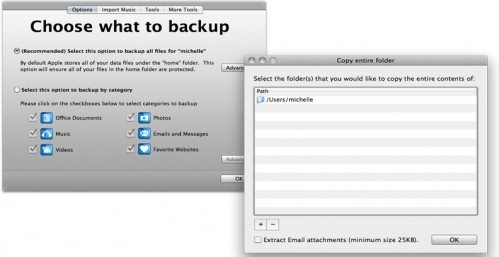 One feature that will surely help out iPod and iPhone fanatics is that if you hook up your C2 plus an ipod or iPhone to the computer, you will be able to import your music and playlists directly onto that machine. It's a great option if your iPod was synced to a crashed computer.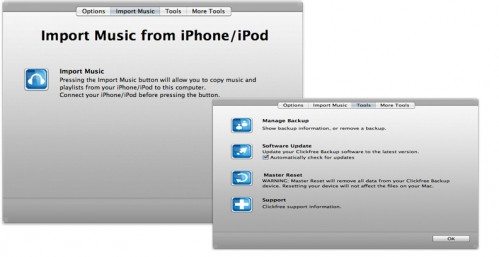 For the advanced 'backer-uppers', there are plenty of options to smile about. There is an optional 256-bit Hardware-Accelerated Encryption tool, with a guarantee that the encryption will not slow your computer down. And if you were hoping for an easy way to get your backup onto a DVD or CD, then fear not because it is certainly possible and can be done with a click of a button, and the same easy steps are available for scheduling backups and extracting email attachments from Outlook and Outlook Express.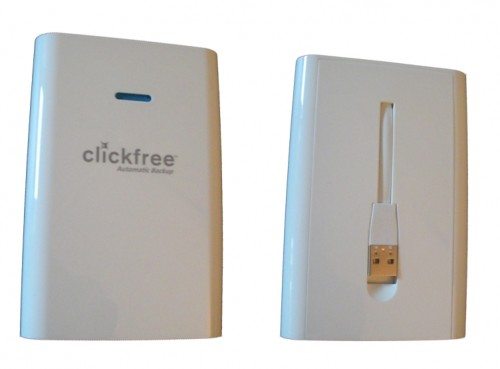 The drive is rectangular and lightweight; a bit thicker than a WD passport drive.  The USB 2.0 integrated design is clever, but by no means practical. The drive connected cable is short, causing it to dangle from a laptop and forcing you to use the docking station (sold separately) to connect t0 a portable computer.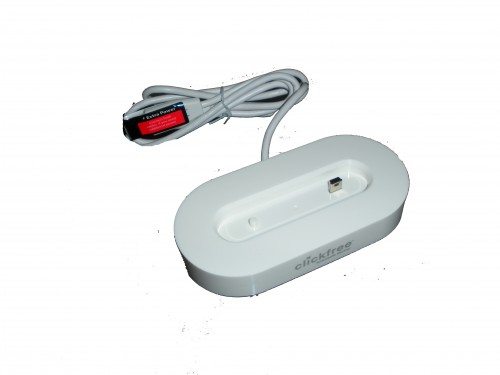 Users receive a manufacturer backed 3-year warranty. The Drive is available NOW @ www. clickfree.com. The prices range from $139-189, depending on which GB drive you choose.
System Requirements: To use the drive on a PC, make sure you're at least using Windows XP and Mac users have to be using Leopard or later.
Product Information
| | |
| --- | --- |
| Price: | $139.99-$189.99 |
| Manufacturer: | Clickfree |
| Pros: | Portable. Easy to Use. Great 4 PC Users. Nice alternative to Time Machine. |
| Cons: | USB 2.0 cord design has limited functionality. Needs a firewire 800/400 option. Unsure if applications are included within backups. |