We use affiliate links. If you buy something through the links on this page, we may earn a commission at no cost to you. Learn more.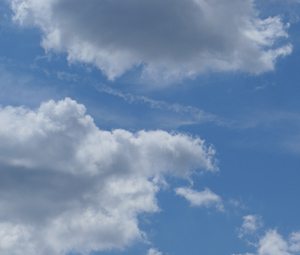 This is the last post about the Motorola Droid before I post my final review. I want to spend some time in the post to discuss the Android OS and it's relationship to the cloud.
Based on some of the comments I received, I think it would be helpful to explain some of the philosophy behind the OS that makes it a little different than other Smartphones. I think it is helpful to understand this to make sense of the capabilities and limitations of this phone.
To understand Android, you need to understand the philosophy behind Android. They wanted to create on open platform for smartphones to access the web. They developed the OS around the Internet, not a desktop OS.
Windows Mobile was designed as an extension of the Windows Operating system. Certainly the ability of accessing Exchange on a mobile network is important, but the ActiveSync software was also designed to synchronize files between your Windows PC and your phone. Same with the iPhone. It is an extension of Mac OS. You use iTunes to synchronize your music, your apps and other things on your Mac PC like pictures and contacts. In marketing you would call this a brand extension.
Android started from scratch. Android ignores your PC. It's all about your data in the big puffy white cloud. Don't get me wrong, this is another brand extension; it is just extending from the Internet. Also there are certainly programs that will allow you sync to your PC (Mac/Win/Linux) but they are third-party apps mostly, and not central to Android.
I think a great example of this is the very helpful application Google Calendar Sync. It was created by Google to synchronize your Outlook Calendar with Google Calendar. I have used this the last year to keep my Google calendar (that I access from my G1) synced with my Exchange calendar. It works wonderfully, but here is the thing. It doesn't sync your calendar on your PC to the Phone, it syncs it to your Google Calendar out on the cloud which then syncs to your phone. It's a difference of focus.
One of the exciting things about the Motorola Droid is its out-of-box ability to access my Exchange mail, calendar and contacts. It is one of the core new features that attracts me. I need no PC to get my information, the Droid can go right to the source.
Here is the weakness of this approach. You can only access the information that Microsoft's Exchange ActiveSync provides you. In the post Day 1: Verizon's Droid and Account Maintenance the issue of syncing your Outlook Notes came up. In the comments Dave Lister helped us all out by sharing a link to the Overview of Exchange ActiveSync on Microsoft's TechNet. The key note is this:
Exchange ActiveSync can synchronize e-mail messages, calendar items, contacts, and tasks. You cannot use Exchange ActiveSync to synchronize notes in Microsoft Outlook.
I am pretty sure there will be third-party applications to fill this hole. A quick google search yielded mark/space's Missing Sync for Android. It is not out yet, and lists Notes sync as coming later in the year. I assume this will "tether" your phone to a PC, but if you need those features, the option will be there.
This is where I will apply what I have asserted as Android's philosophy and make the prediction that there will be no PC-based solution from Android. If ActiveSync adds the ability to sync notes, I would assume that it would find it's way into the OS, but I noticed that they do not include Tasks, so who knows.
My point is that you need to know what you are buying with the Android. You are getting an extension to the Internet, not an extension to your PC. I like this philosophy, it is a powerful paradigm shift in my opinion, but it is not without its shortcomings.
This philosophy really pays off when your moving phones. I was stunned how easy it was to set up a new phone. The new phone automatically had my e-mail and contacts when I logged in with my Gmail account.
I would love to hear some folks chime in on this. I look forward to the discussion. Next Motorola Droid post will close the series and give you my final review. Thanks to everyone who contributed comments; your comments were very valuable to me, and hopefully to other readers.