We use affiliate links. If you buy something through the links on this page, we may earn a commission at no cost to you. Learn more.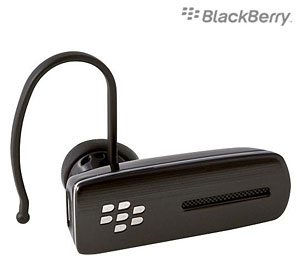 I know what a lot of you are thinking… "oh great, another Bluetooth ear piece. And I have to be honest, I thought the same thing when I saw this. Boy was I wrong! First of all, it is an actual Research In Motion Blackberry branded device, not some third party off brand. RIM is coming out with alot more branded accessories lately, mainly due to the huge growth the company has had with getting their phones out to the mass market.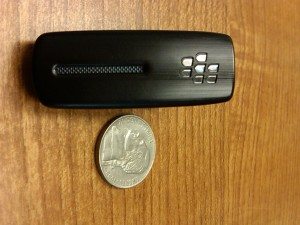 The design of this particular device is what some people would call boring. However, I like that better to be honest. Most professionals DO NOT want a Bluetooth device that screams " HEY LOOK AT ME!" Most would rather have a device that blends in. The HS500 is only available in one color, and that is Black/Grey. Along with the bland color and design, you will also see a lack of volume keys. This is actually my favorite feature. Instead of adding more clutter to this conservative looking device RIM included an automatic volume control feature. Based on the background noise it automatically adjust itself. It does this very well actually. I was at a 3 year old's birthday party and we all know how noisy those can be. The Automatic volume control canceled out the background noise so I could hear very clear and the person on the other end said that the sound was very crisp and he could barely hear all the screaming kids in the background. Another friend said he couldn't tell that I had my window down while driving down the highway.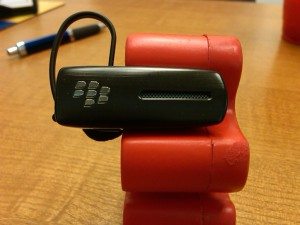 Aside from the Auto volume, this device works like your typical ear piece. On this one it's the pretty Blackberry logo that is your call button. The call button will do all of your normal functions, from answer, end, mute, and voice dialing. There are a few press combinations that you will have to learn but they are very simple. For example it would be one quick press to answer, two quick presses for mute and swap calls and so on. The only other button on the HS500 is the power switch, which is hidden along the bottom of the device. The talk time on this thing was actually very good. I got just under 5 hours of talk time before it totally died, and it only took about 2 hours to fully charge. Another nice thing about this device is the fact that it works with selected third party GPS mapping applications to allow you to listen to your turn-by-turn directions without annoying everyone else in the car. Another nice feature about the HS500 is the fact that it is stereo, which allows you to listen to your music and video through the ear piece. I know a lot of other do not allow that to happen.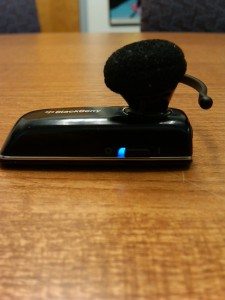 Yet another great feature is there is no constant LED flashing to let people know how cool you are! 🙂 The only time the LED blinks is when it is being paired to another device or when it is charging. Again most people don't want the flash they only want the function.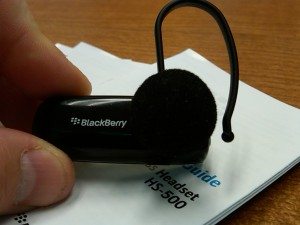 The HS500 comes with a few things you may need. First it comes with 2 behind the ear wraps, and 4 different size earbud speaker covers. Most people will be able to use it right out of the box though. It also comes with a micro USB car charger. No home charger, which I thought was strange. However, it is very cool that you can use the included car charger for your phone as well (considering most new models are coming with the micro USB port). And of course you also get your owners manuals as well (which are in 5 different languages).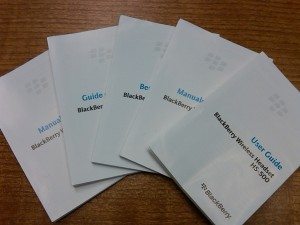 Overall, I personally love this thing. It fits in the ear very comfortably. Anyone who is a die hard Blackberry fan (such as myself), this is a must have. You will not be let down by the HS500. Now if you are looking for fashion over function, then the HS500 may not be for you. But like I said before, who wants a giant LED flashing, florescent green ear piece? If you are looking for a device with superior sound quality then the HS500 may not fit your needs either. Personally I feel the sound quality is perfectly fine. It is better than most other ear pieces I have used, but not by a huge margin. Still very clear and crisp and without a doubt the HS500 is more than good enough for anyone looking for a new ear piece. The HS500 is a worthy addition to RIM's accessory line-up. Blackberry fans will be pleased with the form factor, which matches the design and styling of most of their latest handsets. The HS500 is easy to use and extremely functional, with above average sound quality and a cool feature that allows you to stream music from other stereo Bluetooth equipped gadgets.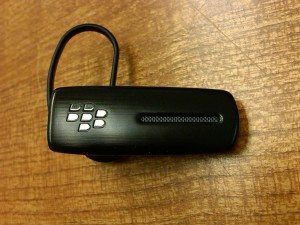 At only $79.99 the HS500 is a definite must have, especially for the Blackberry purist. Head over to www.shopblackberry.com to pick one up. You will not be disappointed and it is well worth the money. You are getting a top level device at a mid level price. If you search hard enough you may even be able to find it for a bit less.