We use affiliate links. If you buy something through the links on this page, we may earn a commission at no cost to you. Learn more.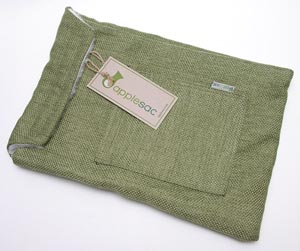 Let's go natural and earthy! No, I am not talking about getting naked and rolling around in the dirt. 😉 I'm talking about an earthy (looking) sleeve for your laptop. These sleeves from ColcaSac are being sold as MacBook sleeves, but other laptops will fit in them too. Let's check it out.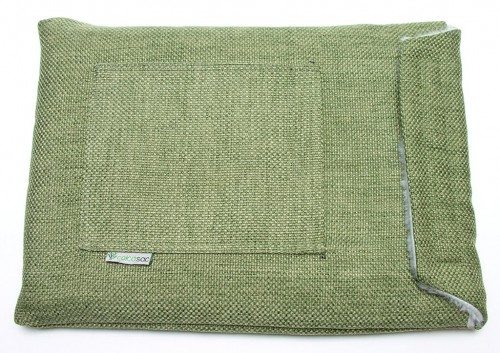 ColcaSac offers several styles of their sleeves, but I'm just going to tell you about the Romana. This Green sleeve is made of a heavy canvas (click the image to see a larger view) made of hemp, jute and cotton. It that may look like it the fabric would not be soft to the touch, but it is.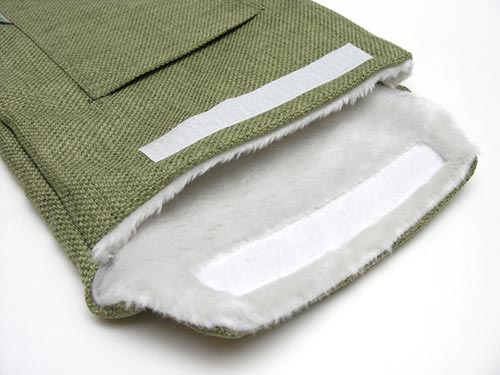 Plush Sherpa fleece lines the interior and flap the sleeve, to protect your laptop from scratches. A wide strip of Velcro keeps the flap securely in place. In my opinion, the Velcro detracts from the style of the sleeve. I would rather see buttons or a snap used instead.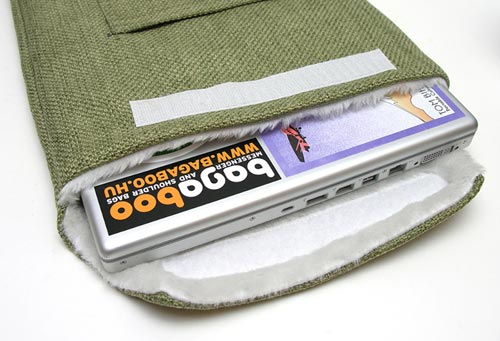 I was sent the 15″ version and am happy to report that my 15″ MacBook Pro fits perfectly. I'm sure that the fleece padding will provide protection the laptop from everyday bumps and knocks.
This sleeve would be handy to use with other bags that do not have a special padded laptop pocket.
A flat open topped pocket is located on the exterior of the sleeve. The fact that it is open topped is a bit of a bummer though. As is, I don't use it much because I'm afraid I'll lose the contents.
I love the look and feel of this sleeve. It stands out from the sea of boring neoprene sleeves and feels rugged enough to last for quite a long time. My MacBook Pro likes it, and I like it. Actually, I would love a jacket made from the same material 😉
Product Information
Price:
$33.00
Manufacturer:
ColcaSac
Pros:
Cons:

Outside accessory pocket does not have a flap
Velcro