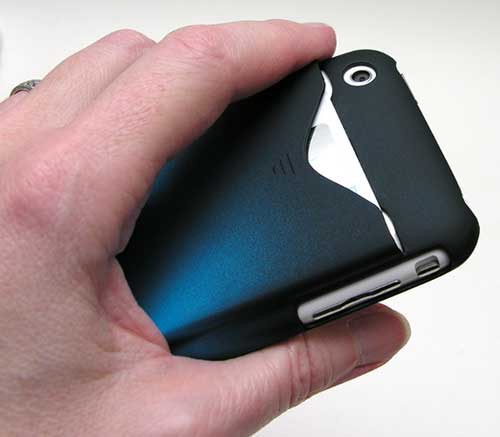 Years ago I had a phone and a PDA that I combined  into one device called a smartphone. Yay, one less thing to carry! Since I love consolidating things, I was happy to try out the ID Credit Card iPhone case from Case-Mate. It's a case that adds a wallet to your phone. Let's take a look.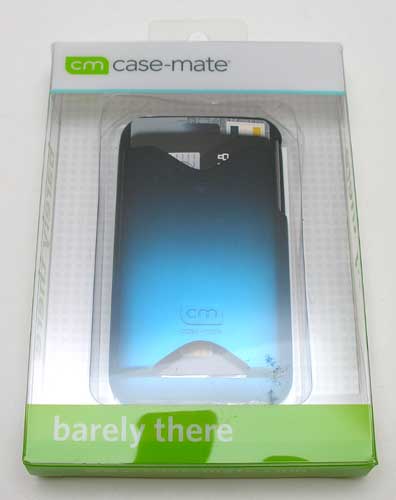 The ID case is available in eight different colors. I was sent the the Royal Blue Matte version.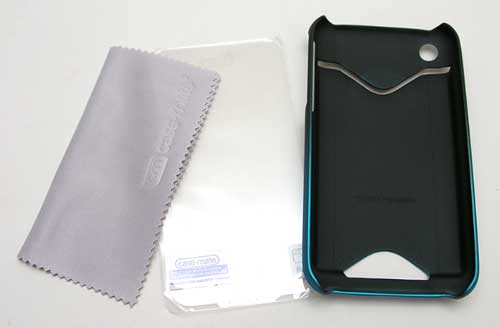 Package Contents
ID Credit Card Case
ez-slide protective film
Screen polishing cloth
The case is made of hard but flexible plastic with a slightly soft rubberized exterior texture. The back has a gradient finish; Black on top, that turns into Blue at the bottom.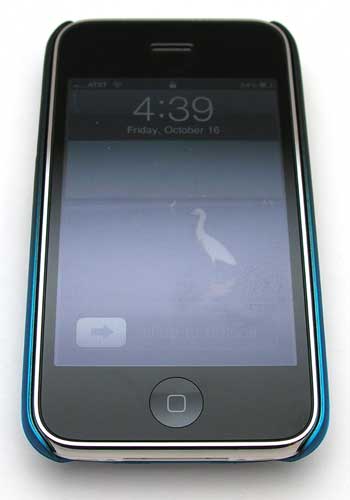 The iPhone 3G or 3GS snaps into and out of this case easily.
You can protect the display of your iPhone with the included ez-slide protective film. I am not really a fan of screen protectors and since I haven't had any scratches on my original or 3GS iPhone, I didn't install it.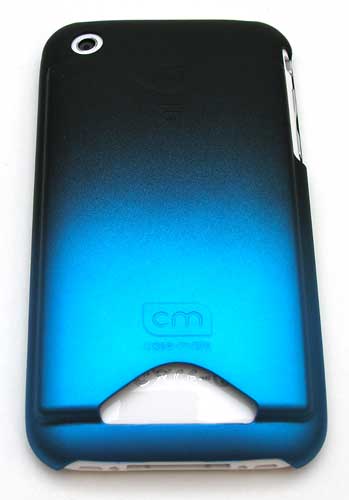 With the iPhone in the case, you still have access to all the ports, buttons and camera. If you use a docking cradle, you may need to remove the case in order to charge or sync. If you just use a cable, you'll have no issues. I use the Griffin Simplifi Dock without an adapter and it fits fine.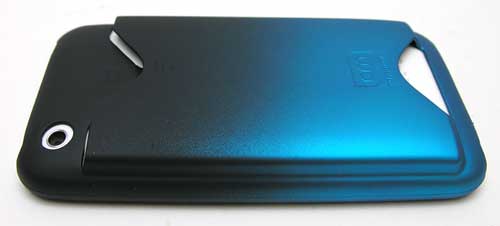 The whole idea of the ID Case (you knew I'd get to the point eventually…) is the special card slot on the back that is large enough to hold two standard size / thickness plastic credit cards.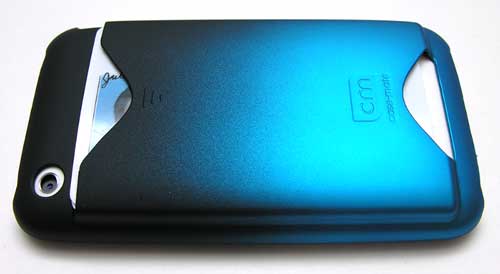 You slide the cards in from the open top slot. You can see the bottom edge of the cards in the other opening at the bottom of the case. Once inserted (even just one card), the cards will not fall out on their own. They are held firmly in place.
According to Case-Mate, you don't have to worry about your cards becoming demagnetized by being in such close proximity to the iPhone.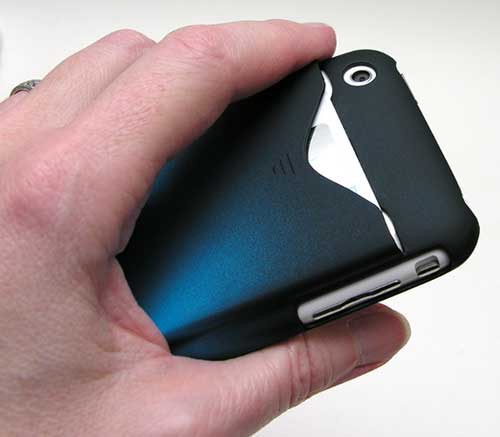 The card slot only adds about 2.5mm to what would be a normal case thickness, so it doesn't bulk your iPhone too much at all. This case is comfortable to hold and use.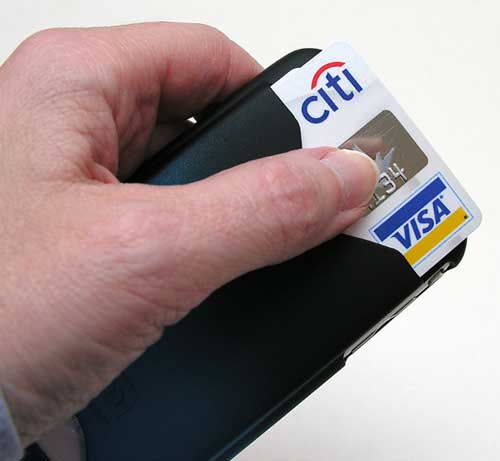 When you need to remove a card, you can use your thumb to slide it up and out of the slot, or slide from the open window at the bottom of the case. Either way, it's not difficult to remove the card, especially if the top card as raised numbers like a credit card. It gives your thumb more traction to slide it up.
I like the look and function of the Case-Mate ID Case. It's a simple idea that works really well. Now I can go out to lunch or into a store with just my phone in my pocket.
Product Information
Price:
$29.99
Manufacturer:
Case-Mate
Pros:

Combines your wallet and your phone into one device
Holds 2 plastic credit cards
Not bulky

Cons: