We use affiliate links. If you buy something through the links on this page, we may earn a commission at no cost to you. Learn more.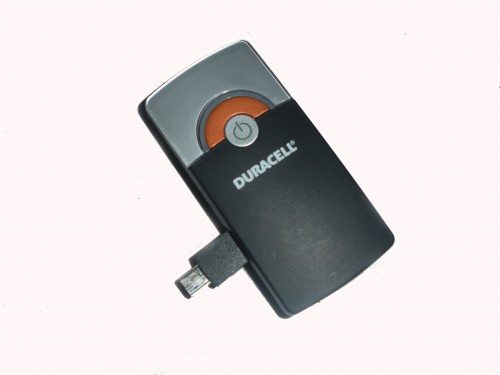 Duracell's Pocket Charger is for those who have places to be or are on the go, but never remember to charge up their cell-phone or digital camera like a responsible person – just kidding. We've all been there without juice, panicking about how we need to check our email for the 50th time. Now you can just pop out your pocket charger, give the cell a hit of juice, and slink it right into your hip pocket when you're done.
I had a spare Blackberry curve lying around, and I gave the cute lil' pocket charger a spin.  I juiced up the pocket charger on my computer for about an hour. Obviously, if you forget to charge the charger, then the product is useless. When the pocket charger charges itself the device glows amber and goes green when fully charged.  Thankfully, it charges up rather quickly and because it has an on/off switch, you can charge it up and forget about it until you need it.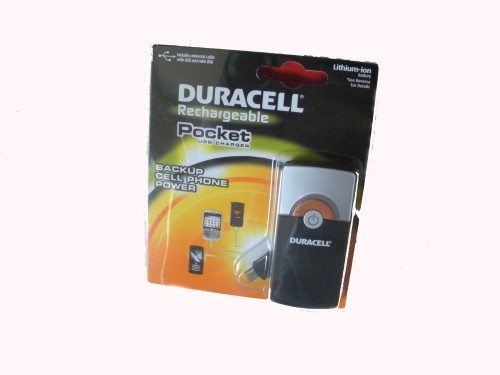 After the pocket charger charged, I turned it on and plugged it into the blackberry. The blackberry had two bars at the time. I sat and let the pocket charger work its magic. After letting it go for about an hour, the pocket charger brought the curve up to a full charge.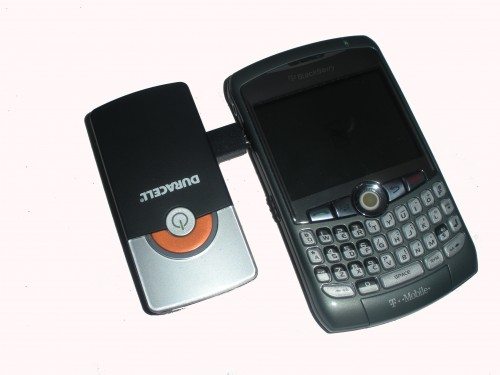 On a dead blackberry, the pocket charger will zap you up around two bars. Great if you really need your phone in a pinch. Although, the the backup charger can help you out in a tight situation, it can't go from zero bars to full  because it doesn't have enough power to get the phone fully charged. Once used, you have to plug it back into the computer to give the pocket charger a full charge.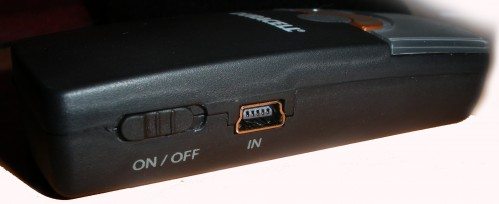 The device doesn't have a lot of buttons and inputs to mess with. All you see is a simple on/off switch and a mini-usb port. That's it. Pretty simple set up and easy to use. Fits right in the palm of your hand, easy to slip in your pocket or purse. Box comes with the device, directions and a mini-usb cable.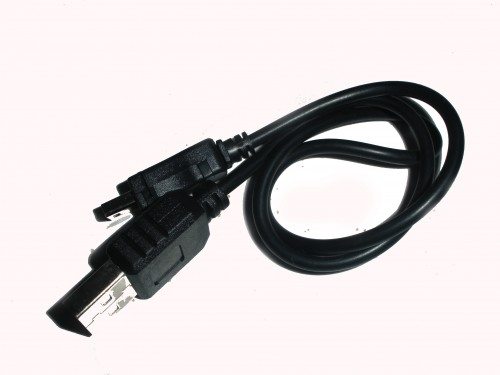 Apple users beware. If you use an iPhone, iPod Touch or practically any Apple device the Duracell pocket charger isn't going to be of much assistance since it only boasts a mini-usb connector. Duracell does make alternative pocket charger that does work with ipods: iPod Pocket Charger & it uses two AA batteries instead of the lithium rechargeable technology utilized within this pocket charger.