We use affiliate links. If you buy something through the links on this page, we may earn a commission at no cost to you. Learn more.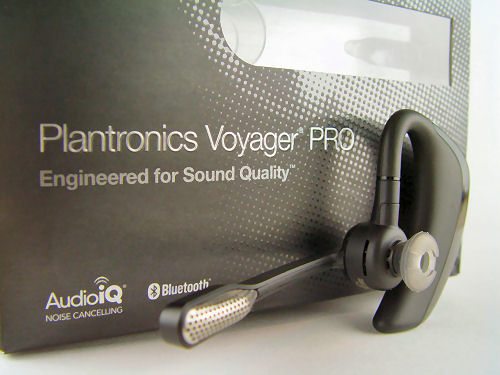 I have used other Bluetooth headsets such as the Motorola H700(A/B) and found that many sound tinny or canned and can even  have an echo-y sound coming from the microphone and/or the earpiece from time to time.  I would rather just hold my phone to my ear until my arm got tired then struggle with the hassles of getting a clear sound from my headset.
But after using the Plantronics Voyager PRO I didn't have any of those experiences and regained my faith in using Bluetooth headsets.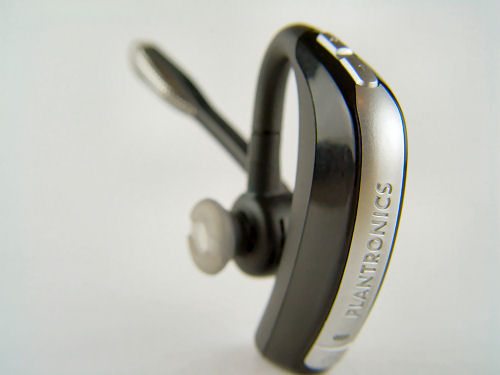 One of  the nice thing about the Voyager PRO is Plantronics' QuickPair Technology which means that the headset automatically pairs itself to your Bluetooth device the first time you turn your headset on. This was one of the easiest setups of a Bluetooth headset I've ever had to do.
I'm not a big fan of the boom mics on a headsets but the Voyager PRO  wasn't that intrusive. It kinda stayed  low in profile and didn't make me feel like a Time Life operator.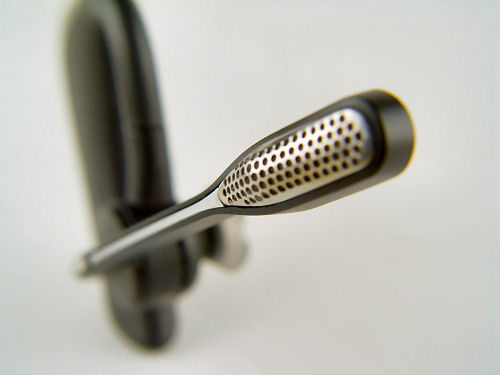 Speaking of a mic boom, the Voyager's pivoting mic boom consists of two noise canceling  microphones.  One microphone is suppose to concentrate on your voice while the other concentrates on eliminating background noise. This is Plantronics' DSP (Digital Signal Processing) noise reduction system that they call Audio IQ2. This helps cancel out the ambient noise regardless of your surroundings. The adjustable boom mic is shielded by a stainless steel windscreen, and under that is  an acoustic fabric and an electronic filter that is suppose to block wind noise.
I actually drove in my car with my windows down and placed a phone call to my wife and I had no problems hearing her with the wind noise and she told me that she could hear me clearly as well. No wind noise on her end. Pretty nice…
I really liked the Quick Pair technology which paired to my Sprint HTC Touch Pro immediately and no Passkey PIN Code needed. My Touch Pro recognized the Voyager PRO and pairing was completed. I love it when products do what they claim.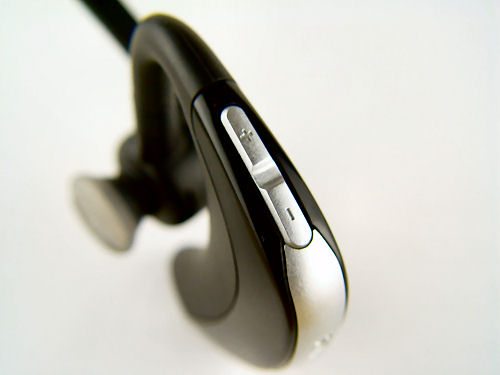 Plantronics Voyager PRO features  MultiPoint technology which allows the headset to be paired to two different Bluetooth devices whether two phones or a phone and Bluetooth enabled laptop that you may make internet calls with. Naturally I paired the Voyager PRO to my Sprint LG Lotus (LX600) as well with no problem.
However, and this is a big however, when I tried using the Voyager with the Lotus it was causing the phone to shut down and  restart itself.  On Plantronics' website forum they state that if you have issues such as this, they will replace your headset with another to resolve the problem. I wasn't sure if it was a Plantronics issue or an LG issue but it's nice to know that Plantronics will replace it if needed.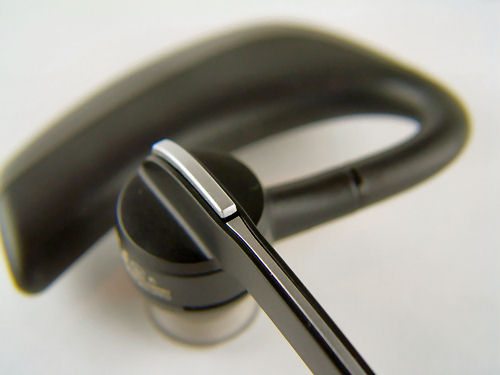 The Voyager PRO supports Bluetooth 2.1,  Enhanced Data Rate (EDR) and Secure Simple Pairing so it's pretty much compatible with any Bluetooth device. It has up to a six(6) hour talk time and a five(5) day standby time on a single charge. The range for this headset is 33ft and weighs in at 17.5 grams. Although not very light it was still comfortable to wear for awhile, but I haven't had a chance to wear it for a long period of time as some people do for hours on end. The weight didn't seem to bother me at all.  It even has voice prompts for Mute and Low Battery warning.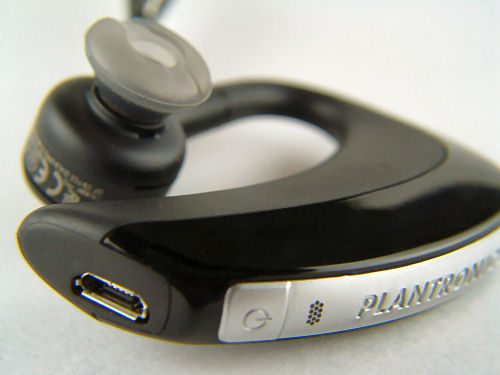 The Voyager comes with a Micro-USB charger that rapidly charges the headset to full in 1.5 hours. It also includes three (3) soft gel eartips, foam eartip covers and the standard users guide.
The way the Plantronics Voyager PRO performed made me not  sound like I am speaking into a tin can to a caller and the sound quality was crystal clear. This combination made me enjoy using a handsfree Bluetooth headset again. Plus the ease of pairing my phones without a hitch was nice and effortless.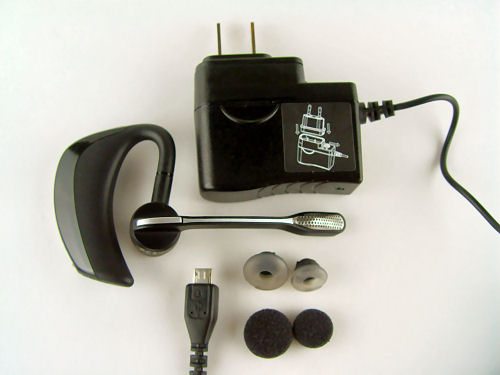 This was a great headset to review and would like to check out more Plantronics products. I think I may contact Plantronics to see if they can remedy the reset situation with my LG Lotus and get that taken care of.  I may even use the Voyager PRO to speak to them with when I call them.

Product Information
Price:
$99.99
Manufacturer:
Plantronics
Pros:

Quick Pair Technology
Dual mic setup and windscreen for excellent sound quality
Voice prompts for low battery
Multi-point technology to pair two Bluetooth devices

Cons:

Bulky design
Not as light as some other headsets