We use affiliate links. If you buy something through the links on this page, we may earn a commission at no cost to you. Learn more.

V-MODA has recently introduced their newly styled earbuds in their Vibe series, the Vibe II w/microphone. While Vibe II's are more compact and polished than the original Vibes, the big questions are; how do they sound and function compared to the already saturated earbud market…..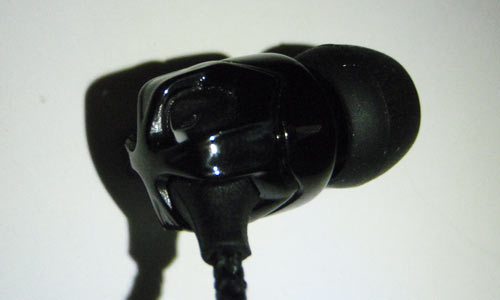 These earbuds are definitely tiny and pretty in appearance. V-MODA has succeeded in improving on their original earbud design, making the Vibe II's even more fashionable and jewelry-like than the original Vibes. Along with being a tech-fashion statement, they are very well made and engineered. Unlike its predecessors' machined aluminum, the Vibe's metal casing is made of a polished stainless steel. The Vibe II currently comes in two color combinations; black w/chrome highlights (called the Nero) and polished silver and burgundy (called the ChromeRouge).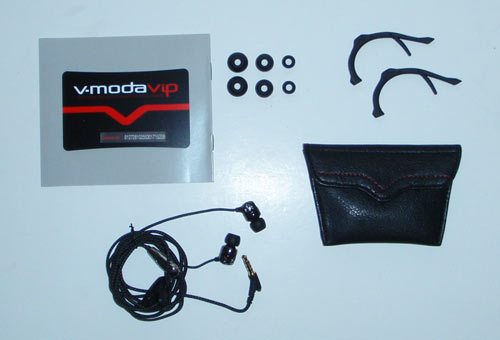 In the Package:
Vibe II with Microphone headphones/headset
Detachable sport earhooks
Eight pairs (XS,S,M,L) of silicone ear fittings in clear and black
Designer carrying case
VIP Card
One-year V-MODA premier warranty
Specifications:
Frequency Response: 12 Hz – 22 kHz
Speaker Driver: 8mm V-MASQUE dynamic technology, neodymium rare earth magnet
Cables: Kevlar reinforced, 32" plug to y-connector,13.5" even-length earphone cables
Plug: 24k gold-plated, 3.5 mm (1/8") stereo plug
Weight: 22g

Similar to the Vibe Duo's, V-MODA has engineered an integrated (matching) microphone on the right earbud cable and an easy to use remote control located where the two earbud cables meet. The microphone is made of the same stainless steel metal as the earbuds themselves. According to all those I talked with, the microphone provided a very clear and understandable call experience.

The remote is well placed and functions like a majority of other remote control enabled headphones (i.e., one click starts/stop playing, two clicks skips to next track, and three skips back to either the beginning of the current track or the previous one depending on where you are in the song). Sadly, this remote does not provide you with volume control. But on a definite positive note, (according to V-MODA) the Vibe II works with all 3.5mm, music enabled music player/cellphones. They not only worked well for both calls and listening to music with my wife's iPhone, but with my Blackberry Bold as well.

V-MODA earbuds are known for their extra bass (Vibes and Vibe Duos), which according to some was an overpowering experience that drowned out the mids and highs. The Vibe II are the first V-MODA earphones I have tried/reviewed. While the Vibe II's have a good amount of base, they do not overpower; they provide a great sound experience. The mids and highs are clear and crisp….a balanced sound. Quoting from their website 'Vibrant bass, vivid mid-range, and vivacious highs' and I have to agreed.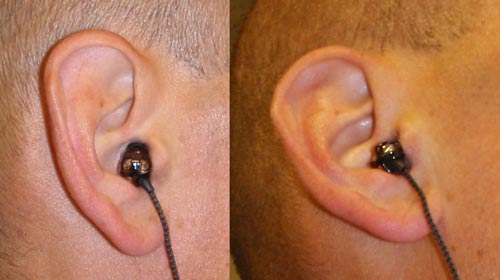 Like their predecessors, the Vibe II's are the in-the-ear canal type of earbuds, obtaining their noise isolation due to the fact they act as a pair of earplugs. I am very finicky about how noise isolation earbuds fit and feel in my ear. That said, the Vibe's are surprisingly comfortable and do not fall out during use. Their noise isolation is very good. I have used them on my commute on the bus and several airplane trips, they definitely do a fine job of blocking out the ambient noise. I also have to add that while only slightly less effective than the ER hf5's (I primarily use) at blocking out sound, the Vibe II's are a hair more comfortable than the hf5's on long trips. I believe both of these factors are due to the fact that the hf5's are inserted further into the ear than the Vibe II's.
The Vibe II cabling is wrapped in a Kevlar reinforced material that is strong and appears to be very durable. Although the cables are prone to getting tangled.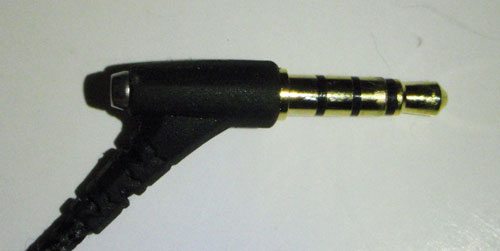 The 3.5mm stereo plug is plated in 24k gold and instead of sticking straight out, V-MODA has engineered them with a 45 degree bend.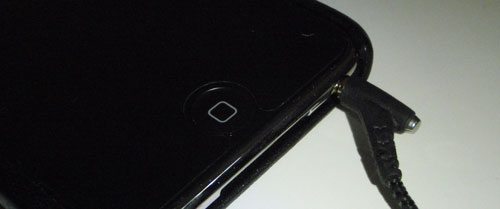 Thus, giving the plug a shorter profile.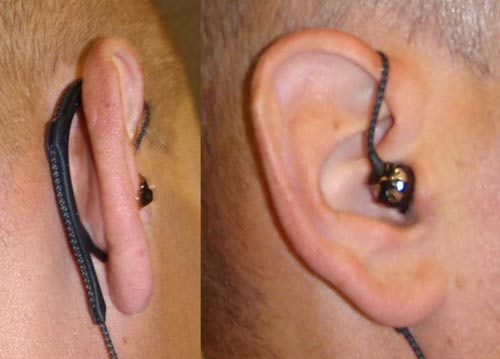 I do not run with in the ear canal type of earbuds for a multitude of reasons. But since V-MODA included a pair of over-the-ear hooks I thought I would give them a try. During the course of this review, I used the Vibe II's several times on a couple of long, somewhat perky runs. The hooks worked well enough but the microphone and remote control flopped around. To be blunt, I will not be using them for exercising. My runs are relatively intense and I sweat a good amount. I prefer to use a cheap pair of iPod like earphones that I do not mind getting nasty (vs a fancy $120 pair of earbuds).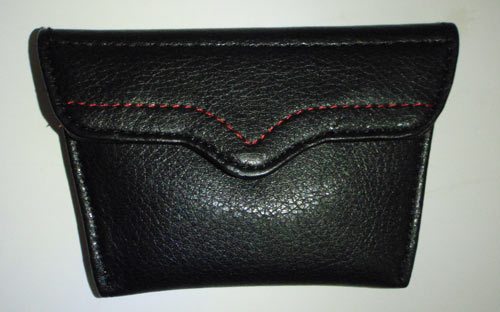 The leather case V-MODA includes with the Vibe II's is well made, functional, good form-factor and nicely styled (very Ducati-like, if you ask me) like the earbuds themselves.

I am pleasantly surprised at how much I like these earbuds. Their overall build quality, sound, and functionality are excellent. I probably will not be giving up my Etymotic Research hf5 earphones as my main headphones. But I will keep the Vibe II's at work for listening to my tunes when I just can not take it anymore 🙂 or want to use them to make calls on my Blackberry Bold.
Product Information
Price:
$119.99
Manufacturer:
V-MODA
Pros:

Superb sound quality
Nicely balanced bass
Good isolation from ambient noise
Very stylish and nicely sized
One year warranty

Cons:

Cable is very tangle prone