We use affiliate links. If you buy something through the links on this page, we may earn a commission at no cost to you. Learn more.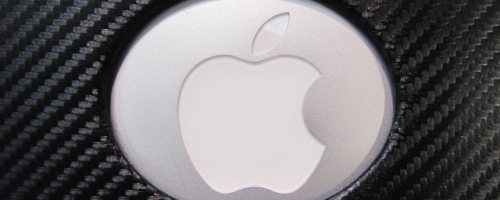 If you're like me, you may have a problem with wanting to keep your new toys shiny. For years, I struggled with this issue on my laptops. For some reason, those "Invisible Shield" type skins never work out for me because I could never get dust and bubbles out of them, and the imperfections bothered me. I like the snap-on shells, but the usually add considerable bulk. So let's take a look at another shell case, the XGear Shadow case in Premium Carbon for the Macbook pro Unibody.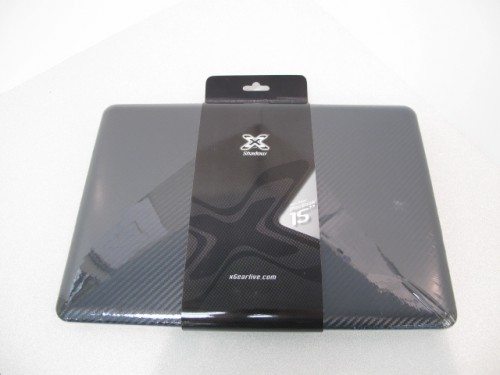 The XGear case comes in a simple plastic wrap. Nothing terribly fancy. So let's take a look inside.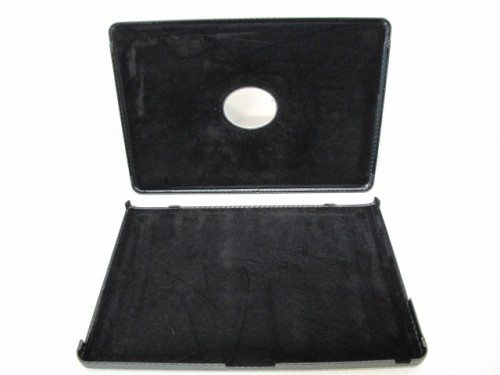 The inside is lined with a soft, velvety material.
The bottom half includes cutouts for the disc slot, ports, and even the IR receiver/status light.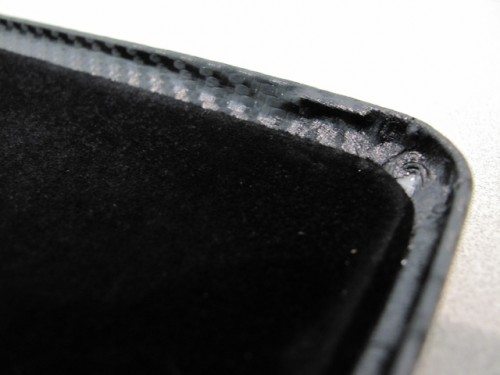 The top half is flatter, and is held on by tiny "hooks".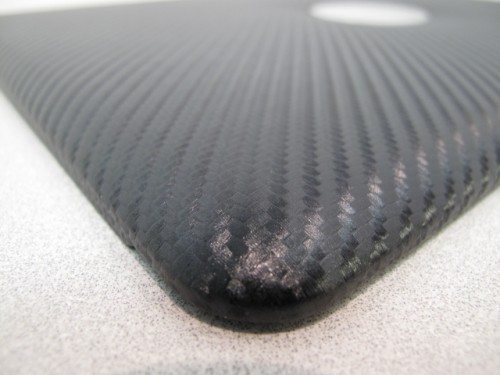 This picture of the lid shows the carbon fiber detail. I'm not sure if it's REAL carbon fiber, but it looks awfully convincing and has that shimmery 3-D effect. The entire case is slightly padded and mostly rigid.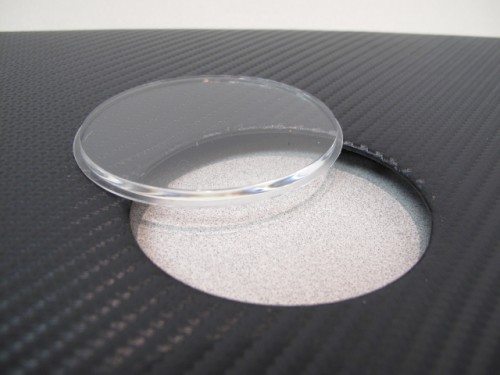 The lid also includes a cutout for the Apple logo. The kit comes with a plastic window you can use- or not use- to cover the logo.
Now let's put the cover on the laptop!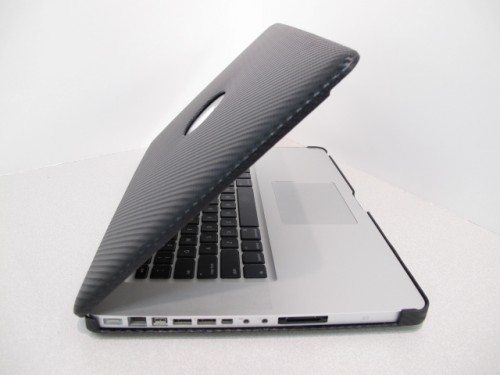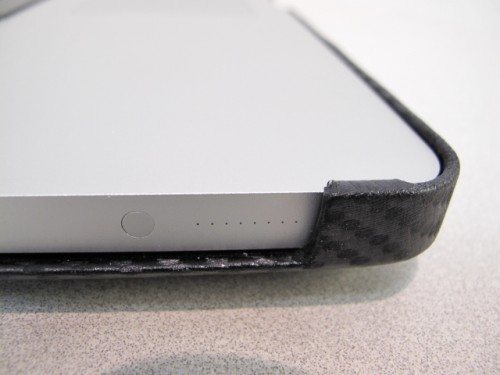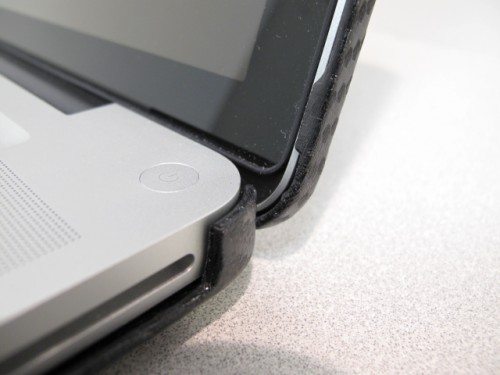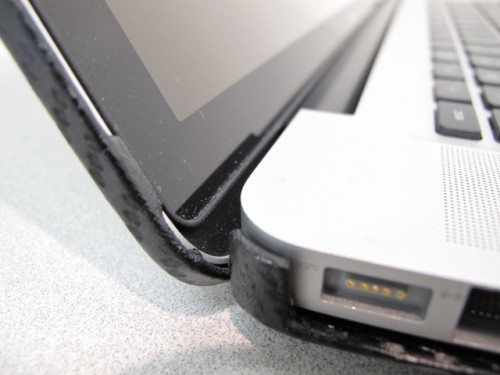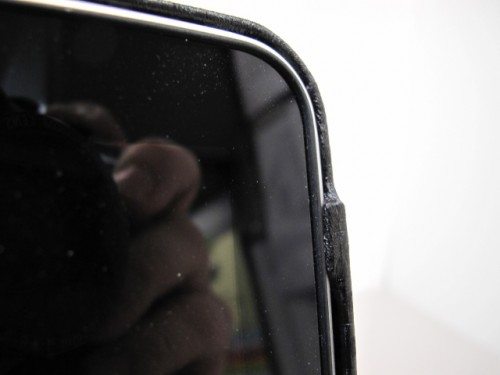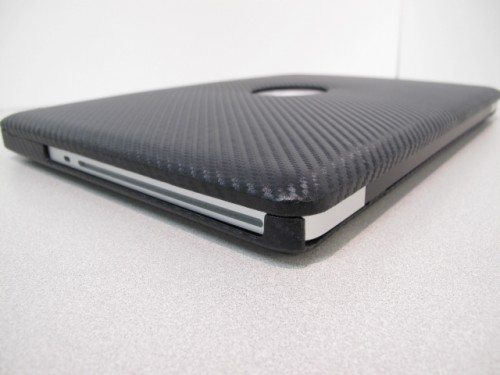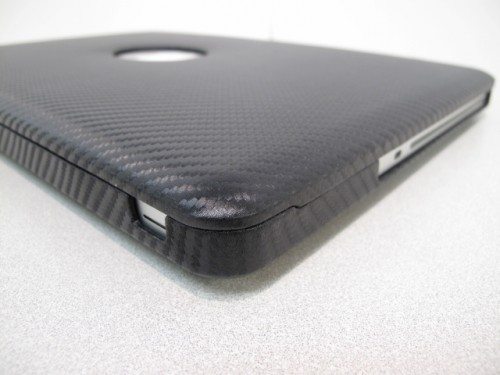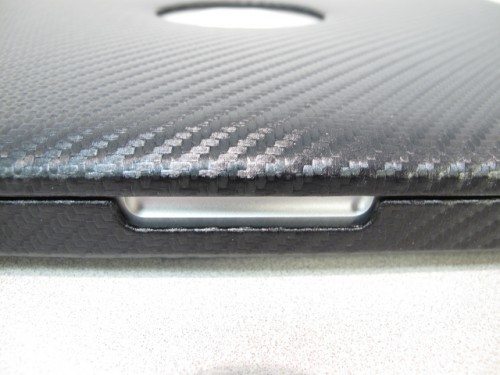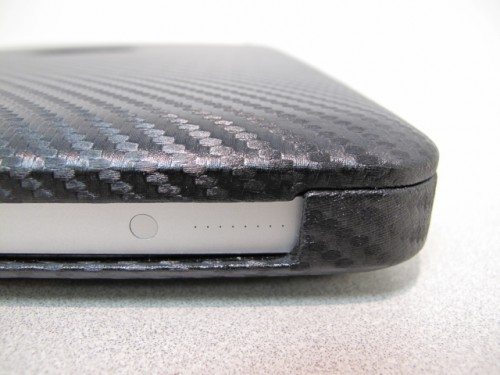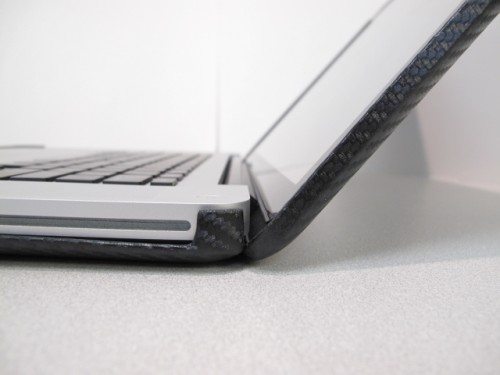 As is the case with nearly every snap-on case I've tried, this case does hinder the screen from folding as far as it can. But the difference is slight, and the resulting angle is still perfectly usable.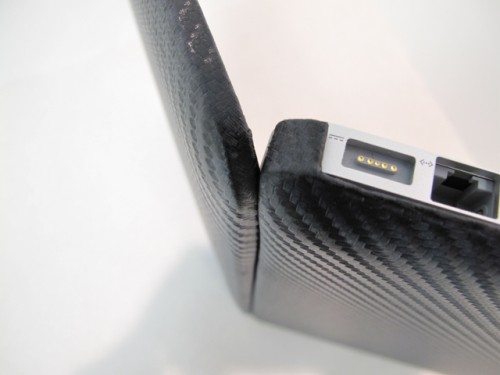 There is one major problem with this case design: When open, the cooling vent is blocked.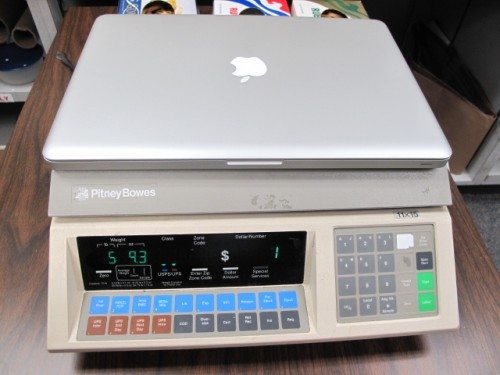 The other problem is weight. The Macbook Pro Unibody I have weighs in at about 5 lbs, 9 oz by itself…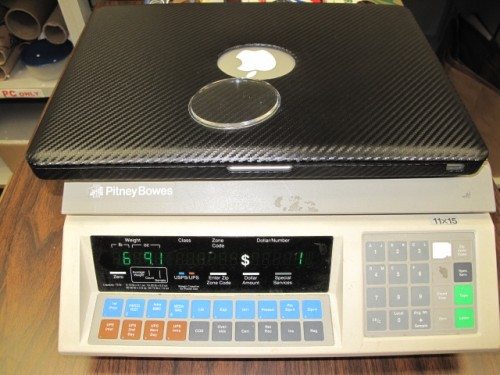 …And with the case (and the little oval window) it weighs in almost exactly 1 lb heavier.
In all, I found the XGear case to be very well built. The narrower tilt angle is still fine, but I'm concerned about the vent slot restrictions. The added weight and bulk was another concern for me as well.
Product Information
Price:
$79.99
Manufacturer:
XGear
Pros:

Cool carbon fiber appearance
Very good fit and finish
Optional circular window

Cons:

Blocks cooling vents when opened
Adds 1lb of weight