The Gadgeteer is supported by readers like you! If you buy something through links on our site, we may earn an affiliate commission at no cost to you. Thank you! Learn more.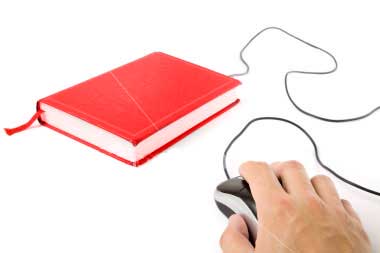 Dave Rees and I were chatting the other day about how we would each like to write a book at some point in the future (the very near future for me – I hope). The conversation turned to selling these books and Dave suggested going the electronic distribution path instead of the traditional forest killing print route. Now while I'm definitely a tree hugger, I am not so sure I would want to go that way. At least not anytime soon. Even though I don't often read printed books anymore (which I realize makes me a hypocrite), the whole eBook movement is still very much in its infancy. That means if a person were to offer their work only in eBook format, that not as many people would see it. This is especially true for me, because I want to write a children's book. An eBook for adults has the potential to do OK, but one for kids would probably not do as well. With the advent of the Amazon Kindle and now the new larger format DX aimed at the education market, this all might change soon.
I wonder just how many young people out there are currently reading eBooks and to what degree. How old are they and what reader are they using? And for you adults, would you or have you purchased a book that was only available in electronic format?