We use affiliate links. If you buy something through the links on this page, we may earn a commission at no cost to you. Learn more.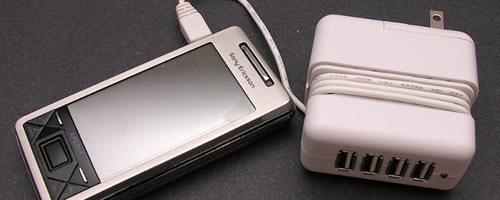 When I go on a vacation or business trip, I seem to always have issues charging all my USB enabled gadgets. I either forget  to bring along a bazillion individual USB AC adapters or I have issues running out of USB ports on my laptop. Sometimes I don't even want to bring my laptop on the trip. Then there's the issue of what to do when I travel outside the US. To solve all these problems, I found a convenient solution – The AC to 5-USB Power Adapter from Brando.
Specs and Features
LED charge indicator
Overload and overheat protection
Short circuit protection
Compatible with all USB charge cable use
Alternative plug for U.S., U.K., Australia, Asia and Europe
Input: AC 100-240V, 50~60Hz, 3000mA
Output: DC 5.4V, 3.0A
World traveler (100~240V AC)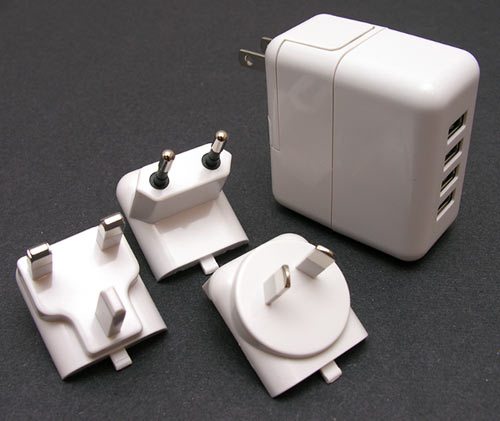 Package Contents
AC to 5-USB Power Adapter
4 plug adapters for U.S., U.K., Australia, Asia and Europe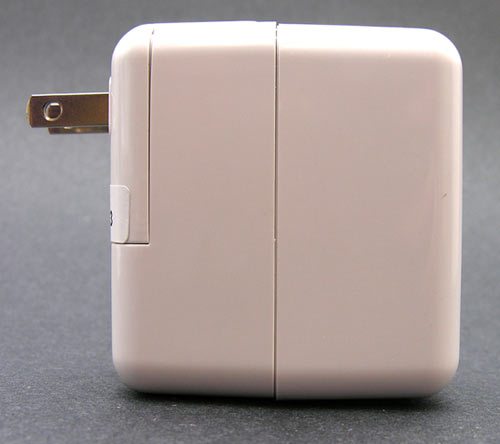 At first glance, the square White plastic adapter with rounded sides totally reminds me the AC wall wart for my 15″ Apple Macbook Pro.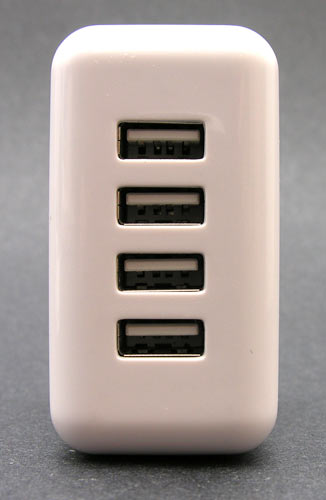 But on the outside edge of this adapter, you find 4 female USB power ports…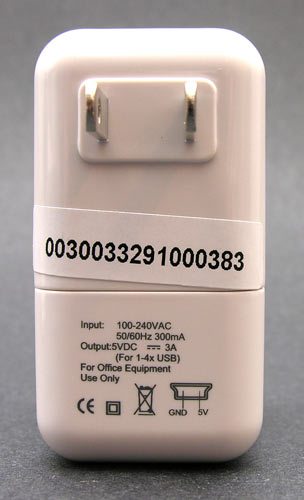 While the opposite side has an interchangeable power plug port.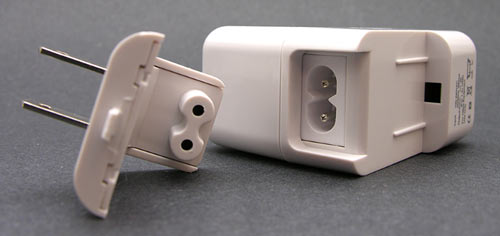 The plug adapter pops off semi-easily.

Plug adapters for UK, US, Asia and Australia are all included. Since I haven't had the opportunity to travel outside good old Columbus, Indiana USA during this review, I only tested the standard 2-prong US adapter.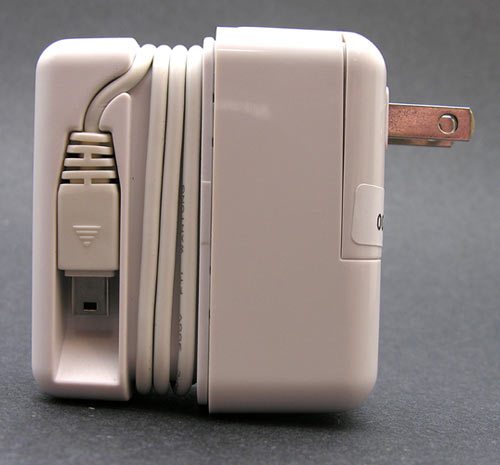 You might wonder why this product is called the AC to 5 USB power adapter when it only has 4 USB ports. Slide off the outside cover to reveal a mini USB cable wrapped and hidden inside. Nice!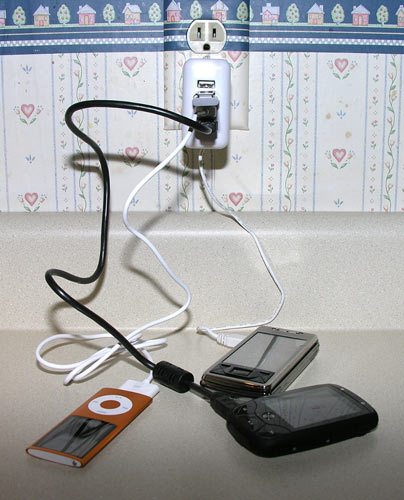 Packing this power adapter is much more convenient than packing 5 different AC adapters. I tested it with several different devices and it worked flawlessly. The only weirdness that I noticed was a faint buzz or whine coming from the adapter when it was plugged in.
The only thing that would make this product better would be a small zippered pouch to hold the adapter and the individual plugs. Other than that, it's a keeper.
Product Information
Price:
$22.00
Manufacturer:
Brando
Pros:

Includes plug adapters for US, UK, Asia, Australia
Can charge 5 devices at once
Compact

Cons: