We use affiliate links. If you buy something through the links on this page, we may earn a commission at no cost to you. Learn more.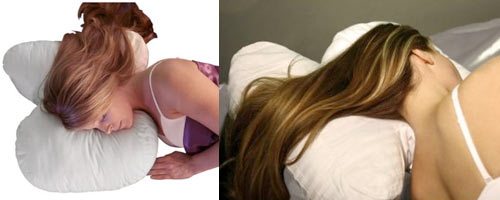 Besides daydreaming about taking a nap while you're at work, have you given much thought about pillows lately? Yeah, me neither. There really hasn't been a lot of technological breakthroughs in pillow construction since… umm… they were originally invented. That is until now. The Side Solution Pillow from AbsolutelyNew is a new design for an ordinary bed pillow. Gone is the old style of head cushion that can cause many people to have neck and shoulder pain. In its place is a pillow for the 21st century. Let's see if it is a winner, or just a pain in the neck.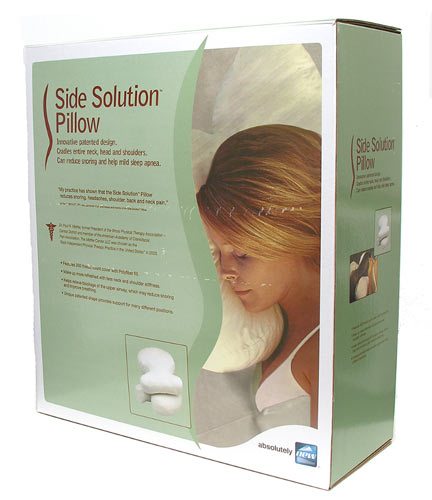 Product Specs
260-Thread-Count
Outer Cover: 100% Cotton
Polyfiber Filled for Comfort and Support
White
Removable Cover for Easy Cleaning, Hidden Zipper Closure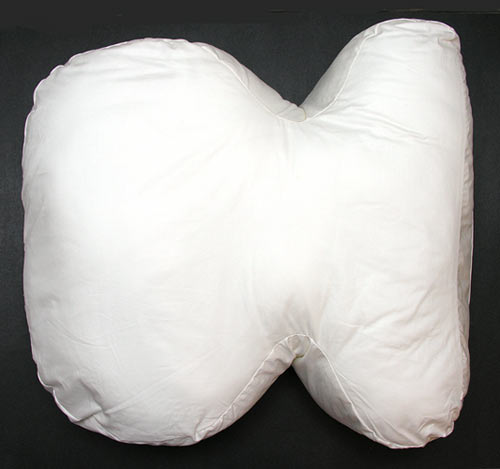 Is it just me, or does this pillow look like an albino goldfish cracker? 😉 The Side Solution Pillow is approximately 19 inches wide x 17 inches tall and 7 inches thick. It is available in a Standard and Deluxe version. I was sent the Standard version.
This new pillow shape has been created specifically for people like myself who primarily sleep on their side.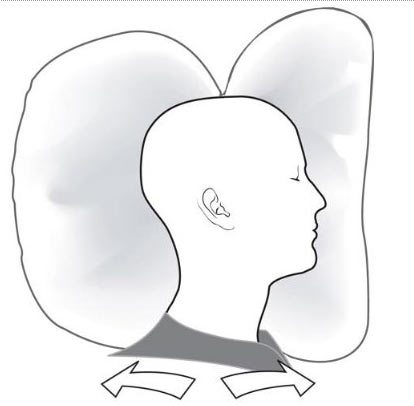 Orthopedically designed by a physical therapist, the notches in the sides take the strain off your neck and shoulders. They also help to keep your spine properly aligned to make sleeping on your side more comfortable.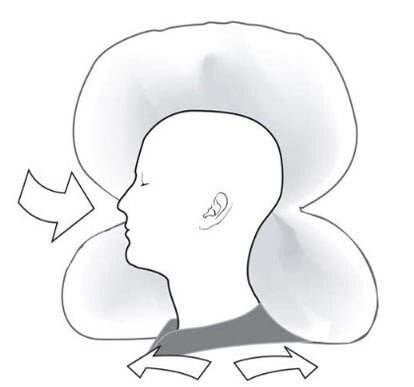 Sleeping with the pillow turned so that the notches are perpendicular to your face is supposed to help reduce symptoms of sleep apnea and snoring by providing better ventilation.
Once I learned what this pillow was supposed to do for me, it was time to try it out to see if  it delivered on being more comfortable for my shoulder and neck. I guess in all fairness I should start by saying that I don't have any troubles with my shoulder and neck to begin with. A couple of years ago when I had a frozen shoulder, this product would have gotten a much better test. I used to wake up in the middle of the night with my Left shoulder hurting so badly that it would bring tears to my eyes. But that problem resolved itself in time and it's now rare for me to wake up with a stiff neck, sore shoulder, arm, etc. That said,  I have been testing this pillow for almost two weeks now and I've come to the conclusion that it's not for me. Although I like the idea of the design, I'm used to a softer (medium) and flatter foam pillow. The Side Solution Pillow feels much higher and definitely more firm than what I am used to. It was difficult for me to adjust to it. In all honesty, this pillow felt most comfortable to me when I used it while laying on my back. In that orientation, my head/neck was cradled in the notch and didn't fall over to one side while sleeping. Sort of like the neck pillows that you'll see people using on airplanes.
I also noticed that when I had the pillow turned like the picture above, that my nose did not line up with the notch on the side – so I was not able to benefit from better ventilation. I guess my neck is just too short or something 😉
I can see how this pillow has the potential offer additional comfort to people that sleep on their sides, but it just didn't do anything for me.  Maybe the deluxe version would feel more comfy as it is dualsided with 75% Polyfiber fill and 25% Memory Foam. It has a $79.99 suggested retail price, but I've not seen it listed for sale on any sites though. I'm sticking with my old fashioned pillow 🙂
Do you use this product or one that is similar? If so, what are your thoughts?